G・U・M PLAY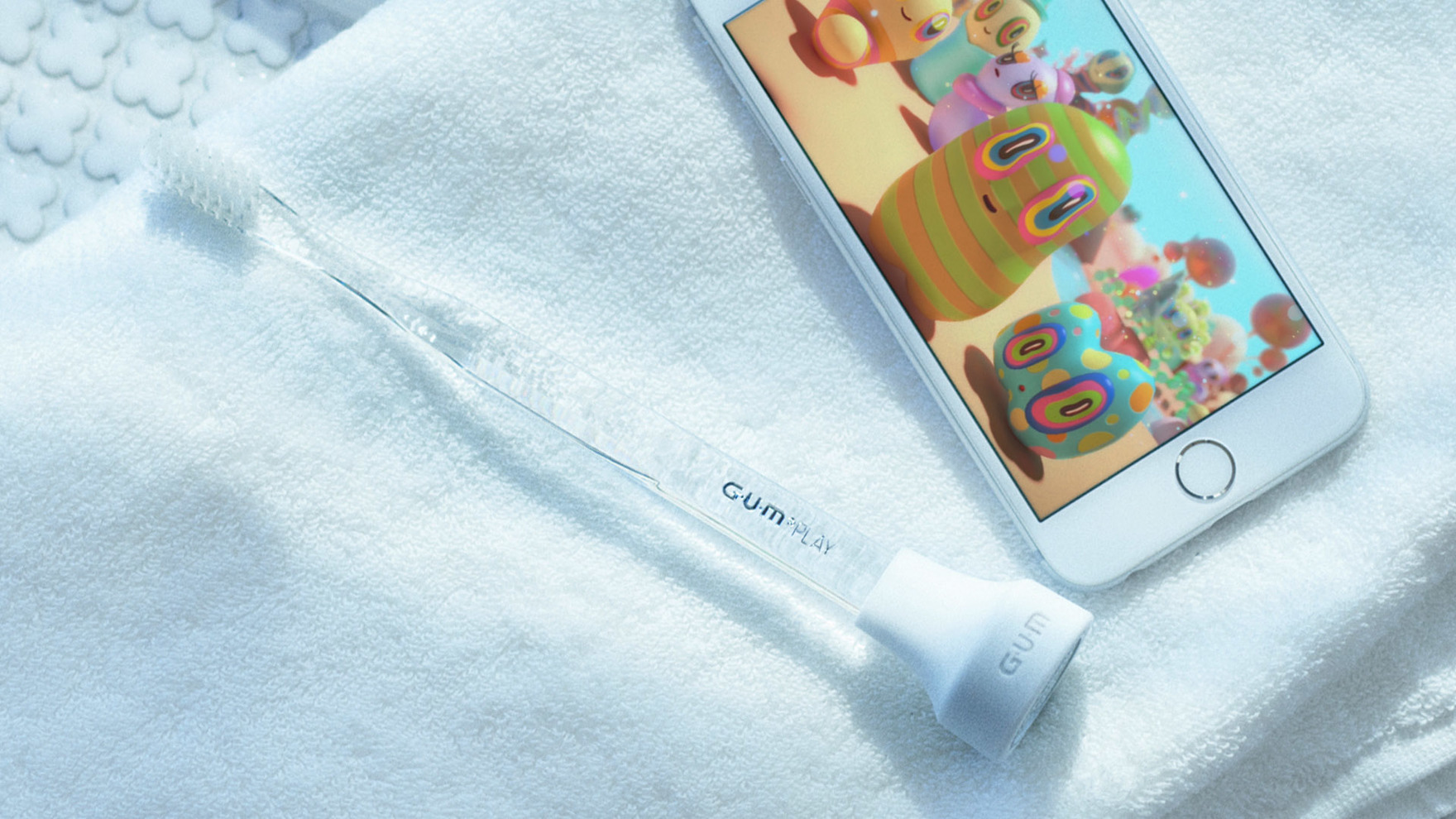 ABOUT
誰もが毎日行っている「歯みがき」に起きる、はじめてのイノベーション。それがG・U・M PLAYです。
いつもの歯ブラシにアタッチメントをつけることで、
スマートフォンと連動。
ゲームのように楽しくみがいたり、
正しいみがき方のアドバイスを受けたりすることができます。
日本人成人の8割が罹患していると言われている、
歯周病の予防には毎日の歯みがきが大切です。
一回の推奨時間は、3分。
歯みがきを楽しくすることで、3分以上歯をみがいてくれる人が増えるのではないか?という発想のもと、
SUNSTARとPARTYが2年の歳月をかけて共同開発したIoT(Internet of Things)プロダクトです。
歯みがきを「やらなくちゃ」から「やりたい」へ。
まったく新しい歯みがき体験がはじまります。
G・U・M PLAY is an update for the everyday routine of toothbrushing. Simply attach the device on your toothbrush to connect to the G・U・M PLAY apps on your smartphone, and enjoy brushing your teeth in entertaining ways as well as receive advice on effective toothbrushing.
80% of Japanese adults are said to suffer from periodontal disease. As prevention, daily toothbrushing of three minutes each time is crucial.
With the idea that more people will brush their teeth for three minutes if we made this activity fun, SUNSTAR and PARTY invested two years in developing this IoT (Internet of Things) product.
Toothbrushing. From "Need" to "Want." The start of a brand-new toothbrushing experience.