SUGAR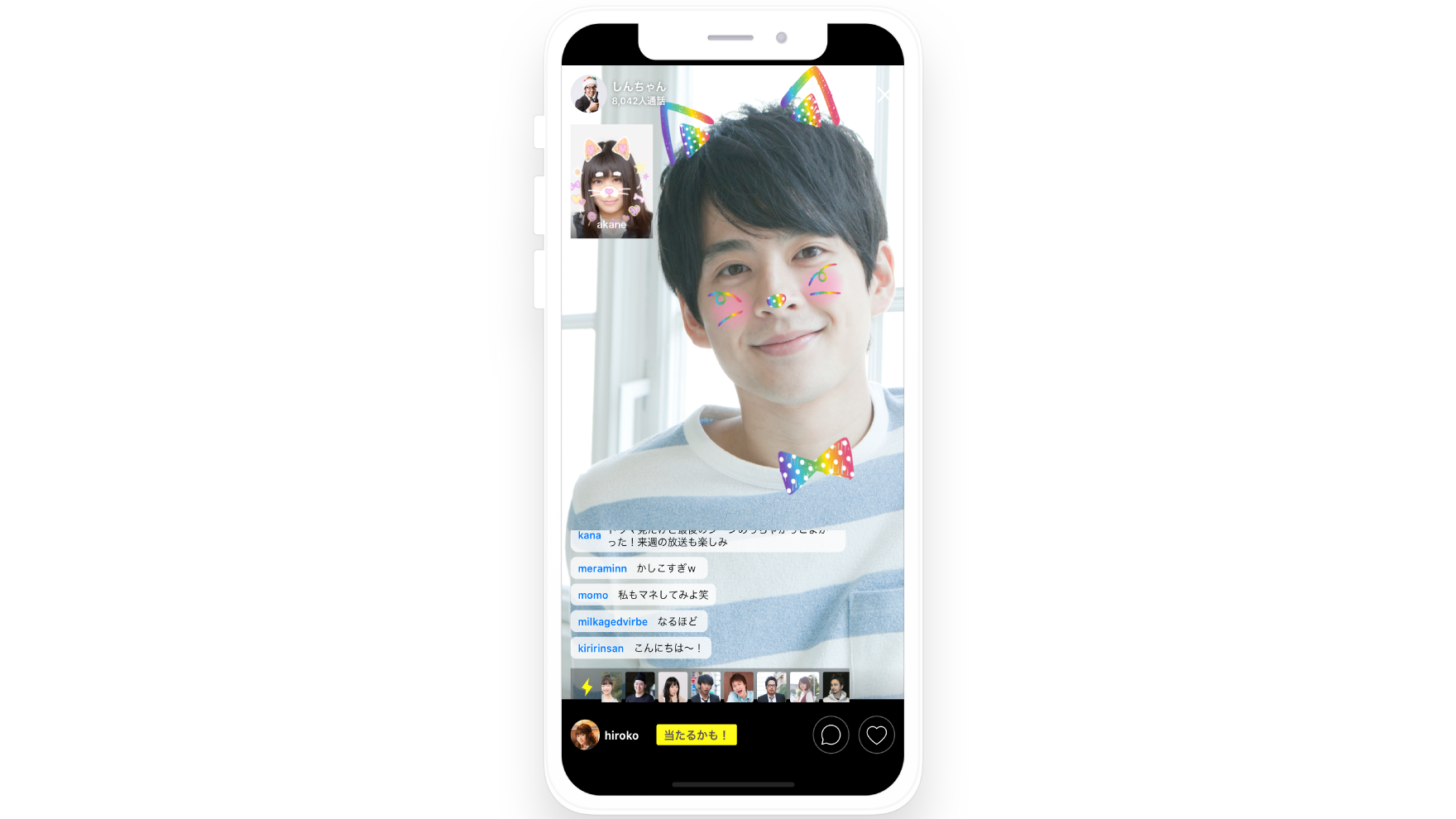 ABOUT
SUGARでは「1:1:N」のライブ動画配信プラットフォーム「SUGAR」を開発しています。
著名な芸能人がファンに対してテレビ電話を掛け、その様子をリアルタイムで配信できる仕組みが特徴です。
芸能人とファンがより深く繋がれる革新的なプロダクトとなるよう、メンバー一丸となって努めております。
Our company is developing the "SUGAR" live video "1 : 1 : N" distribution platform.
Famous entertainers are able to make videophone calls to their fans and deliver their presence in real time.
We are working together to make a product that allows entertainers and fans to share a deep connection.