(Intern) Our Next Social Media/Community Star To Grow Our Online Presence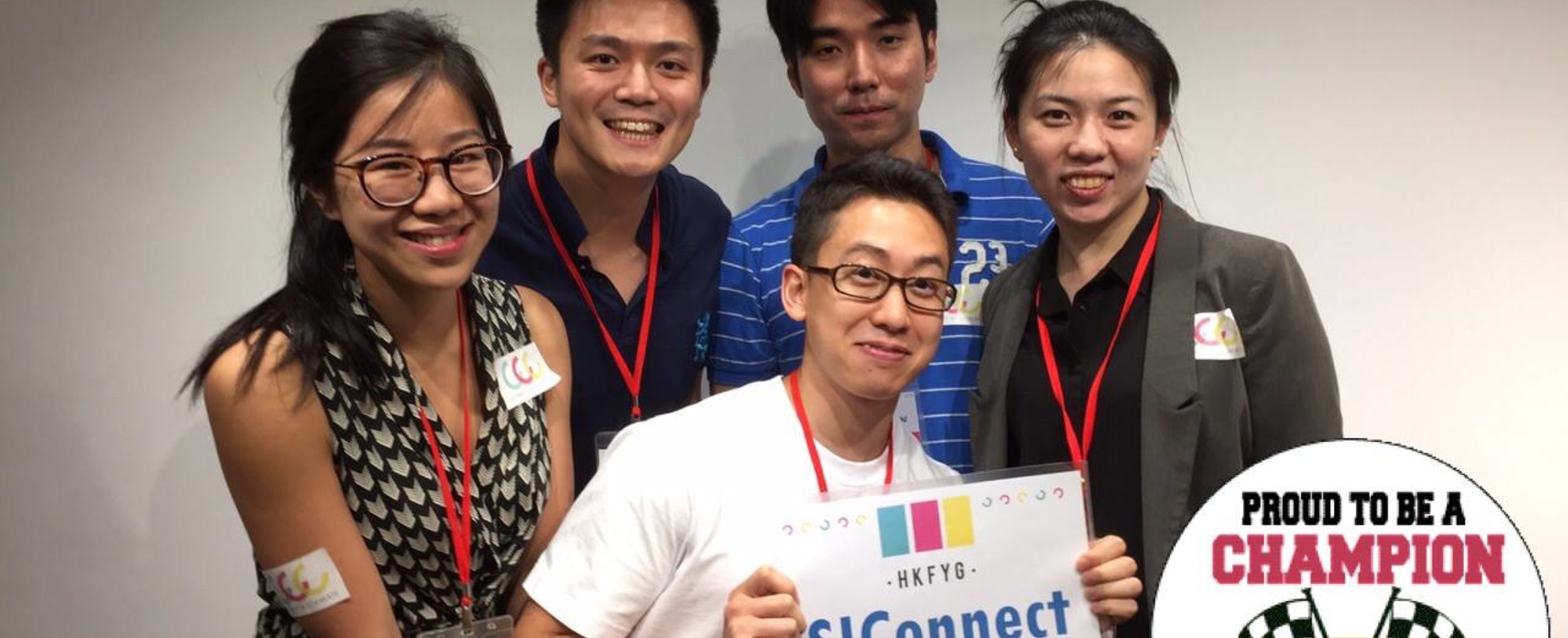 We help people in need find jobs that provides flexibility!
GoGENIE is a leading hiring app in the temporary and part time staffing industry. Over 80,000 people and 3,000 businesses use us to hire. Find out how you can find your temporary or part time staff now!
Awards won:
Harvard Business School Association Hong Kong Startup of the Year 2016- Gold,
HKICT awards Best Mobile application 2016-Bronze,
Asia Smartphone Awards 2016-Merit,
Hong Kong Business Magazine-2016 Best startup,
Cocoon Fall - 2016 Champion,
The HKFYG-Jockey Club Social Innovation-2016 Bronze,
HKSEC Champion 2015,
CoCreator Champion 2015
獎項:
2016哈佛商學院協會初創企業冠軍,
2016 香港資信及科技手機應用程式-銅獎,
2016亞洲智能手機應用程式⼤寶-優異獎,
香港商業雜誌 2016 最佳初創企業,
浩觀創業擂台-2016冠軍,
2016 ⻘協賽馬會社創中⼼社會創新挑戰 銅獎,
2015香港社會企業挑戰賽 冠軍,
2015香港青年協會-Co-Creator Impact Night 冠軍
GoGENIE helps people in need to find an extra income through temporary jobs and help SMEs and businesses solve the problem of finding reliable temporary workers.
Finding reliable temporary staff is a huge issue: it is currently time-consuming, requires a lot of screening, noshow rate for interview goes as high as 90%, no show on the day of work is even worse. Many industries such as Food and Beverages, Exhibition and Events, Import/Export need temporary staff.
GoGENIE provides an ondemand temporary staffing solution, quickest matching rate from posting a job to hiring is now 2 minutes.
職神於2015年成立,是香港領先的求職電話程式及網站,擁有獨特的全新的網上散工,兼職,全職招聘服務。 為企業,中小企以及求職者減少了聘用的時間,帶來方便。 我們希望能夠幫到各位找到又公平又可信的僱主,職神團隊現正努力地尋找好僱主及可靠的求職者!
Genie is the marketplace that connects businesses to a network of temporary job-seekers. Our goal is to revolutionise the hiring process of temporary workers for businesses. Our mission is to eliminate market inefficiency in the temporary job market, and offer businesses quality temporary workers in under 30 seconds.
Genie primarily focuses on providing matching for low-complexity jobs. These are jobs that are in high demand, but require relatively fewer qualifications. Examples include brand ambassadors at events and exhibitions, field promoters, conference and event helpers and office clerks.
Genie is the simplest and best solution for a business to hire temporary staff. Genie wishes to become the first truly global mobile workforce, and provide both employers and employees a secure marketplace where they can hire or work for anyone, anywhere, any time.
職神是一個臨時工作招聘的手機平台,致力改進並優化企業招聘臨時工及兼職的過程。
職神的目標是大幅提高臨時就業市場的效率,以及為企業提供一個無縫及優惠的招聘經驗。注重為中小企提供工作種類包括展覽活動的品牌大使、現場促銷員為和中小企辦公室文員等等。
職神採用高效的配對算法,為求職者及雇主快速推薦合適的工作及人選。一系列的功能配套,包括視頻面試、統一僱員簡歷、勞資互相評價及推薦,使中小企可以更快覓得最佳人選。
職神是最方便快捷的臨時工作招聘方案, 我們希望為雇主和員工提供一個安全高效的聘僱平台。
Have you heard? According to Social Media Examiner's 2015 Social Media Marketing Industry Report, 90% of all marketers indicated that their social media efforts have generated more exposure for their business.
Do you share, and post to social media in your sleep? Do you know what it takes to grow an online community? We're looking for a social media manager to manage our social media accounts by implementing strategies and tactics that grow our followers, engage and retain them, and help convert them into leads, customers, and active fans and promoters of our company. You should have command of best practices and trends in social media marketing, enjoy being creative, and understand how to both build and convert a digital audience.
Responsibilities:
● Build and manage the company's social media profiles and presence, including Facebook, LinkedIn, and Instagram that may be deemed relevant.
● Create shareable content appropriate for specific networks to spread both our brand and our content.
● Monitor and engage in relevant social discussions about our company, competitors, and/or industry, both from existing leads and customers as well as from brand new audiences.
● Run regular social promotions and campaigns and track their success (e.g., Facebook, Instagram, LinkedIn discussions, etc.).
● Work alongside other marketers and content marketers to help distribute content that educates and entertains our audience and supports marketing goals.
● Create weekly email digital marketing campaign to engage users.
● Drive consistent, relevant traffic and leads from our social network presence.
● Explore new ways to engage and identify new social networks to reach our target.
● Track, measure, and analyze all initiatives to report on social media ROI.
Requirements:
● Active and well-rounded personal presence in social media, with a command of each network and their best practices.
● Excellent communicator and creative thinker, with an ability to use both data and intuition to inform decisions.
● Bonus experience and skills include Adobe Creative Suite, demand generation, inbound marketing, and blogging.
● High level of written and oral communication, especially in English. Knowledge of Cantonese is a plus
Complete your Wantedly profile and click on the "Want To Visit" button to connect with us! We look forward to speaking to you soon!
Basic info
Looking for
Marketer
Job type
Internship / Contract work/part-time / Full-time / Freelance