Teach Unlimited calling for warm-hearted volunteers - office admin tasks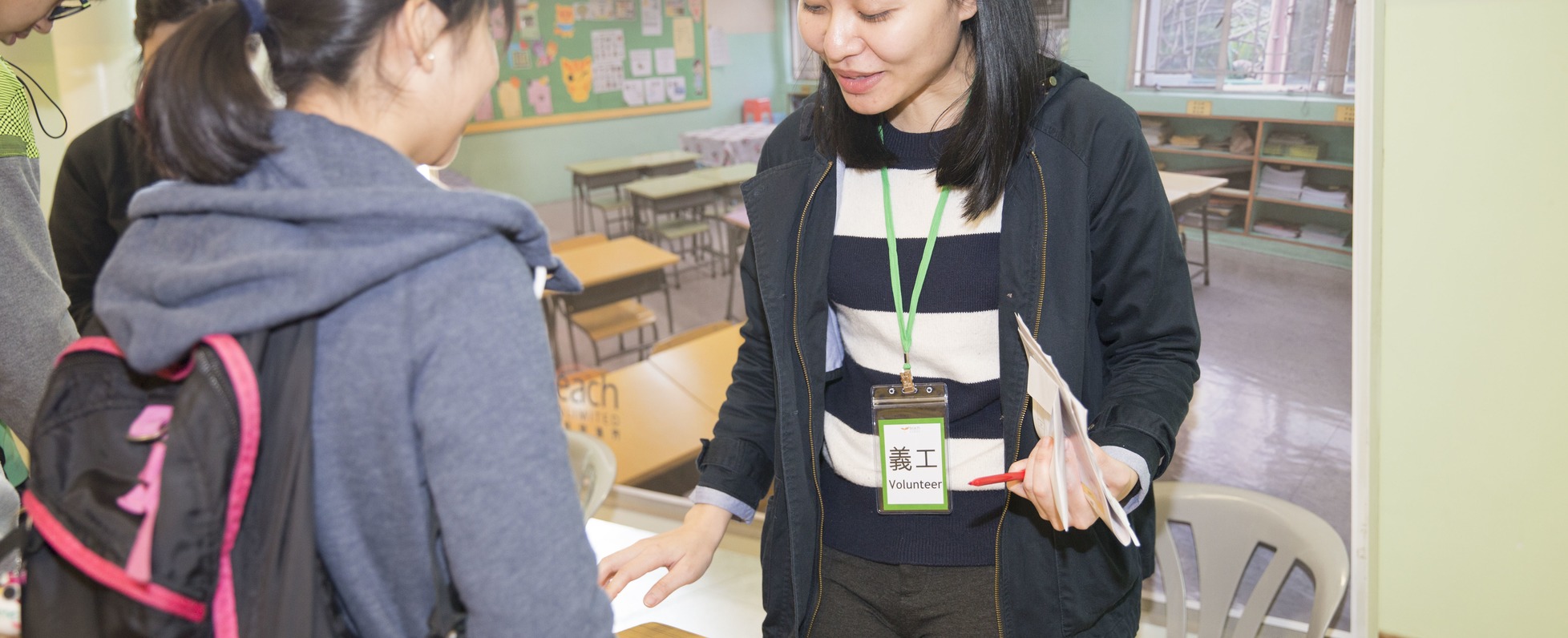 Christy Lee
Program Executive
Teach Unlimited Foundation (TUF) is a non-profit organization founded in April 2011 by a group of local parents concerned about the quality of education for socially disadvantaged students in Hong Kong.
OUR WORK:
------------------
・We Mentor Students
We provide creative and effective mentoring and education support to help improve the self-esteem, learning attitude and motivation of socially disadvantaged students in Hong Kong.
・We Develop Leaders
We develop university graduates to be Program Mentors. During the two-year tenure, they develop their mentoring, teaching and leadership skills by attending regular training sessions, which has been developed in collaboration with experienced practitioners and consultants from the business and academic sectors.
・We Inspire Communities
Our Partner Schools are inspired by the results of our programs. Principals and teachers, who follow closely the implementation of TUF program in their schools, willingly commit to adopt our program model and sustain our approach beyond our two-year program.
Our believe that every youth has a dream and can learn to realize it.
Through these core vision and mission that we have, we believe that they are the root of all our action; direct us to a common purpose and to work together effectively.
Righteousness
------------------
・Exercising social conscience and moral courage to assert the cause of quality education for all
・Integrity in all our undertakings and action
Respect
------------------
・Treat everyone fairly, responsibly and honorably
・Value the talents, efforts and contribution of everyone
Compassion
------------------
・Empathy for and charity towards the disadvantaged
・To kindle courage, aspiration and determination
・Serve generously, giving without haughtiness
Modesty
------------------
・Humility in success
・Sincere and prudent, foster trust and cooperation
・Acknowledge all successes being outcomes of collaboration and generosity of people
Perseverance
------------------
・Persistent and courageous at times of adversity; challenges are not obstacles to success but requisites for success
・Resilience and commitment; real achievement is dependent upon sustained efforts
Uniqueness
------------------
・Everyone is a bearer of unique gifts and talents. All children have unlimited potential for development.
As a not-for-profit organization we rely on the support of volunteers to offer their expertise, knowledge and connections to be effective and impactful. Being a volunteer is a valuable way to make a difference in the lives of socially disadvantaged students.
If you would like to contribute and work with us, don't hesitate and click "Want to Visit" now!
Basic info
Looking for
Business admin (Finance, HR etc.)
Job type
Full-time
Company info
Industries
Education / Research