Software Engineering Interns WANTED! Come Build New Features (Ground Up!) with our Product Team!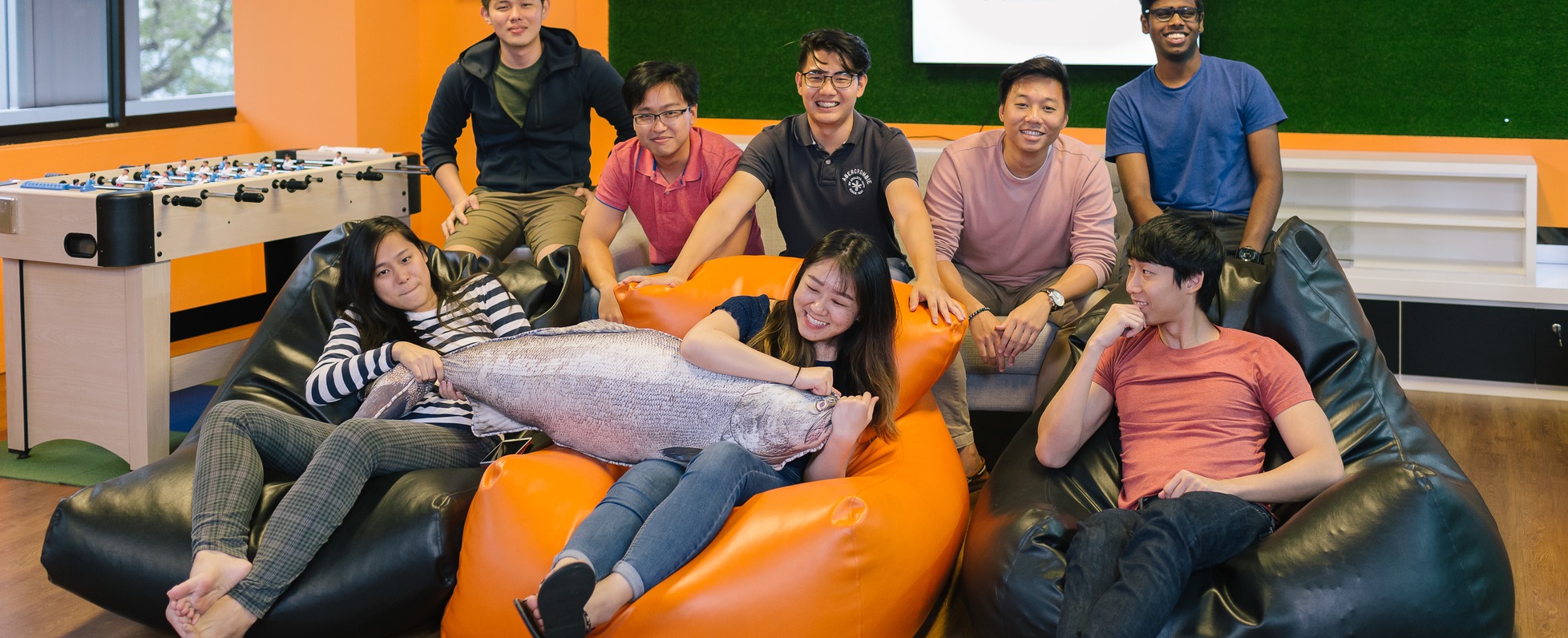 HR Tech SaaS | Entrepreneur | Business Development | Human Resource | Operations

HR Tech SaaS | Entrepreneur | Business Development | Human Resource | Operations
Founded in April 2016, Payboy is a highly versatile and mobile HR Management software that gets things done anywhere, anytime.
Using the same analogy that no one reads a user manual before using their newly procured iPhone or Samsung, Payboy aims to design the most intuitive and simple payroll software out there.
We are 4 guys disrupting the traditional HR process. We want to bring HRM into the future, making it efficient and user-friendly yet affordable for our clients, who are mostly local start-ups like ourselves.
Our clients know they can rely on us for their HR needs because we understand their pain.
We're the most intuitive and easy-to-use HR management system on the market. Payboy will keep you fully updated and compliant on all your HR needs, so you can just focus on what matters.
Stop dealing with spreadsheets, fines or headaches from today. Need more reasons?
We intend to be an eco-system of all HR related matters from administrative duties all the way up to policy making. We are a fun and energetic company looking for like-minded individuals to join us in our journey to disrupt the Human Resource Industry.
"I think coming into office everyday is very rewarding. We have a very young team at Payboy and watching the team solve challenges gives me inspiration to grow the company further." -Nigel, Co-Founder
Have a passion for tech? Looking for a way to disrupt the Human Resource industry? Become a tech maverick with us as our next software engineering intern!
As our next Software Engineering Intern, you are a self-disciplined individual with good personal integrity and motivated to achieve the goal. Moreover, you will have familiarity with front-end technologies (e.g. CSS, Coffeescript, Jquery) and at least one year experience in Ruby on Rails.
You'll develop technical skills as you learn to use new technologies available in the market and create a working product by taking on novel, creative ideas. Learn how to effectively operate in a fast-paced, deadline driven and collaborative programming environment. You will get to know the advantages and disadvantages of using different technologies, e.g coding styles, languages, databases, and more!
A day in the life of a Payboy Software Engineer includes:
- Building new features from the ground up
- Becoming an integral contributor to the direction of the product and team
- Ensuring integrity of the existing code base through automated testing
- Working closely with development team to maintain the system with library updates and security updates
We firmly believe that exceptional teamwork makes dream work. If you believe the same you know what you should do. What are you waiting for? Join us today!
Basic info
Looking for
Rails Developer
Job type
Internship
Special features
Come visit with friends / Students welcome
71 Ayer Rajar Cresent, #04-01/08 Singapore