Opportunities for Software Engineer Superstars – Chance to work in Tokyo, Japan!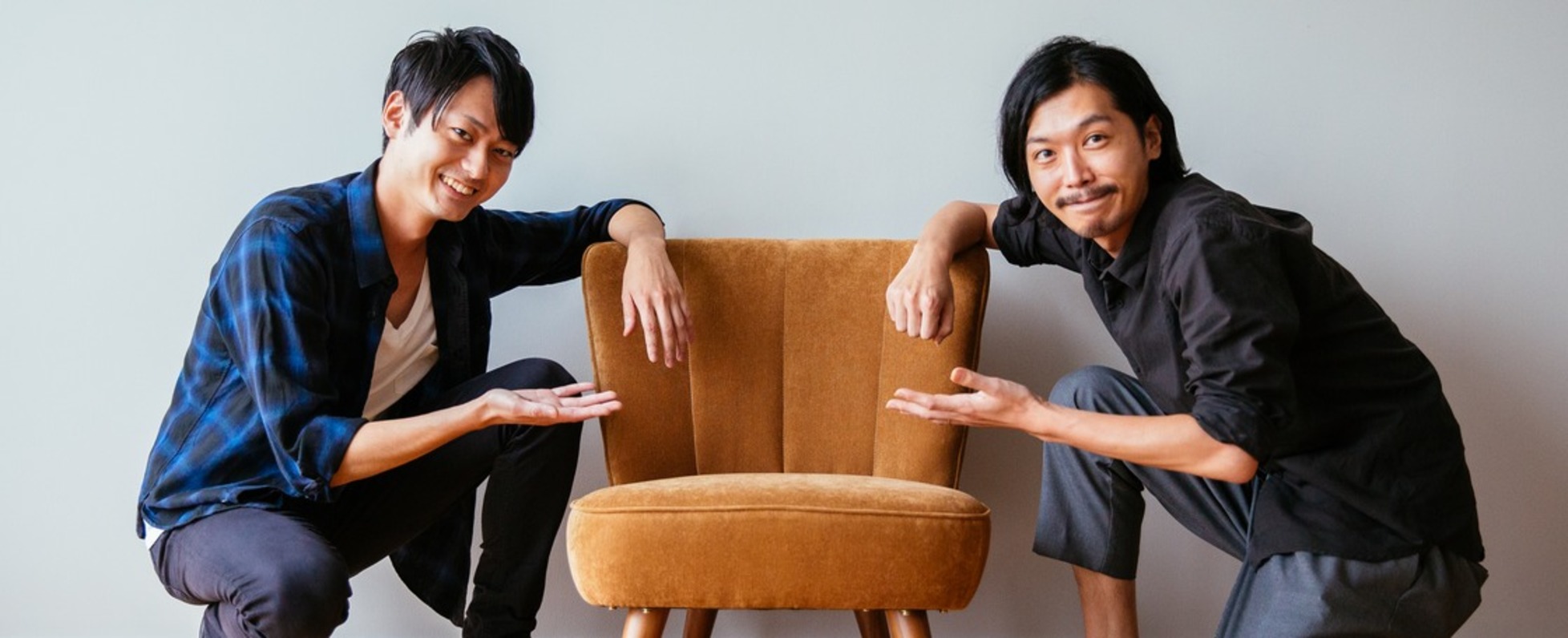 Wantedly Inc. Global Business Developement Team

Original German girl, born and bred in Saxony. Currently working at Wantedly's Tokyo office. Mission: To make everyone find the job they are really passionate about.
Loves the sun, traveling, good food and fun people.

Web Engineer (international team) @ Wantedly!

I graduated from Howest University College West Flanders with a major in New Media Communication Technology. I did a semester abroad in Seoul University of Science & Technology and worked as a web developer during my time off.

I joined Google and engaged in sales and business development after graduating from the University of Tokyo. When Twitter opened the Tokyo office as the first international office in 2011, I joined their launch team and developed the strongest team in the world. In April 2017, I joined Wantedly a...

Wantedlyの新卒3年目エンジニア。

フィードチームとインターナショナルチームとして、施策を考えるところから開発まで、幅広く取り組んでいます。
フロントエンドが好きで、WantedlyにReactを導入したりしました。
Founded in 2010, Wantedly is a Tokyo-based startup helping you discover jobs that ignite your passion. We've created a platform, where people and companies meet based on passion and values, rather than simple salary and benefits. Every day, we work on adding new features that further enrich your work experience.
We are currently one of Japan's business networking platforms with over 2.4-mil monthly active users and brands like UBER, Airbnb and Buzzfeed are acquiring talent via our platform.
Now, we are here in Singapore to leverage the power of social media and networking to make your dream job a reality. #WantedlySG
Wantedly aims to connect talents with companies based on shared mission and values, rather than salary and benefits.
Striving to Create a World Where Work Drives Passion, we want to provide opportunities for talents to discover their dream companies, while allowing companies to showcase their brand story and passion projects to build their dream team.
We seek to establish a workplace culture, where people are happy with their jobs, motivating them to work hard which drives personal development and impact.
Wantedly has achieved phenomenal success in Japan, and we are now on a mission to bring the idea of building happy lives through happy jobs in other parts of the world.
We strongly believe in boldness to take initiative, expression of creativity, and taking pride in ownership – and we like to challenge people to unlock their fullest potential.
If you like working in an environment full of energy and passion and enjoy being part of an entrepreneurial team of talented, ambitious young people, we would love to hear from you!
Have you always wanted to experience life in Japan? This is your chance to score a career opportunity in Tokyo!
If you happen to be an Engineer superstar, we want you to join our team!
We're offering multiple positions to experienced engineers, with full on-site visa and accommodation support.
Our mission is to "Create a world where work meets passion", and to raise the number of people who realize their passion through the work they do every day.
Have you ever witnessed "office zombies"? People who dread coming to work every day having to face the misery of their meaningless work?
We believe that nowadays everybody has the chance to work on something meaningful, and that social recruiting is the solution to this. That is why we want to build products that create a significant and meaningful impact in the recruitment scene.
Every person that we help to find a purposeful career for, is a reason for us to work diligently every day.
We are a strongly engineering-centered company. Half of our team members are engineers, and all executives and business teams communicate via GitHub. Additionally, we approach all of our problems by creating the "Maximum Social Impact on the Shortest Distance"; or in other words, a "Scalable Technology-centered Approach".
In order to improve the functions on our platform, we are making a lot of use of our in-house data analysis.
【Development specs】
・Languages:
Server side: Ruby(Rails), Go, Javascript (ReactJS)
Infra/ Middleway: Go, Python
Machine learning: Python
iOS: Objective-C, Swift
Android: Java
・Data storage: PostgreSQL, Elasticseach, Redis
・Base: AWS, kubernetes, Docker
【Requirements】
・Experience with Ruby, or any other web app development/ operational/ script language
・GitHub savvy
・Understanding basic algorithms and data structures
・Sympathy for our vision
【Nice-to-haves】
・Ruby on Rails experience
・Front-end development experience using ReactJS or similar
・Experience using Elasticsearch andRedis
・Experience with the full development cycle, having built or improved a complete project by yourself
・Docker experience
・Experience working with a micro service environment
【Who we need】
・Somebody who wants to help create a world where work meets passion
・Somebody who likes to work independently towards challenging goals
・Somebody who's keen on learning about new technologies
・You!
What are you waiting for? Come and (Skype-)visit now!
Enjoys lunch together
We host bi-weekly team lunch at our cozy office space together! We ... Show more
Exceptional team members
All of us have interesting backgrounds. Some of us had our own blog... Show more
Cool office space
Do you know that we have a ping pong table? You're welcome to chall... Show more
Basic info
Looking for
Web engineer
Job type
Full-time / Freelance
Special features
Available to talk on Skype / Foreign nationalities welcome / Come visit with friends / Students welcome / Free snacks/lunch
Company info
Founder
Wantedly Singapore
Founded on
November, 2012
Headcount
100 members
Industries
Consulting / Survey / IT (Internet/Mobile) / Human Resources / Nursing Care
WeWork Suntec, 5 Temasek Blvd. Level 17, Singapore, 038985