Engineer WANTED to solve THIRSTY ISSUE!!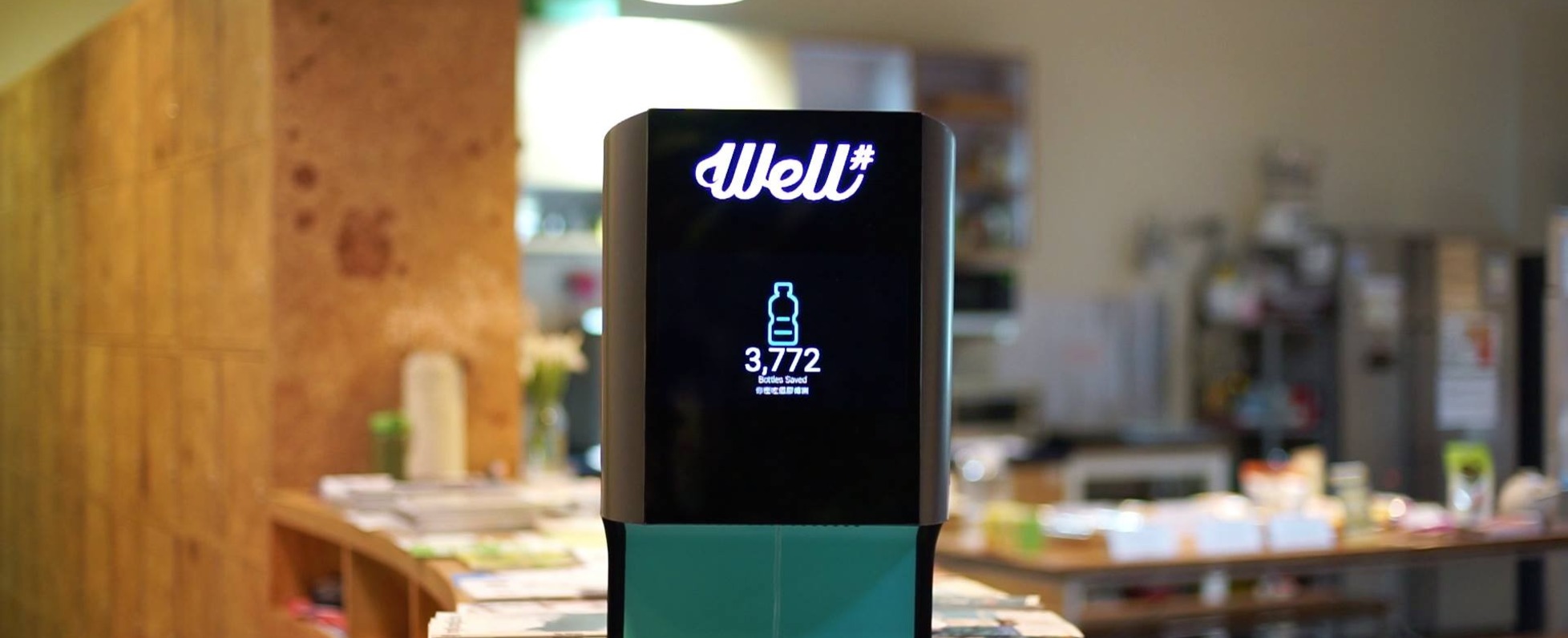 No description available.

I execute ideas.
Urban Spring is a startup that aims to provide a contemporary water drinking experience to the urban jungle. That's why we have introduced WELL#, a locally designed water refill station that provides clean, affordable and accessible drinking water to everyone in Hong Kong.
"The future is now. #REDUCE is the new attitude."
— Ada Yip, CEO of Urban Spring
Urban Spring is committed to offering innovative and sustainable solutions to reduce single-use plastic waste in Hong Kong.
In fact, Hong Kong people purchase over 1,500,000 bottles of water everyday. We believe one of the best ways in fighting the seemingly never-ending battle is to offer a refreshing and engaging solution of accessible freshwater."
Our first move is to enhance the convenience to refill water across Hong Kong. We offer safe drinking water through well-designed and well-maintained water dispensers all over the City. We believe that disposable plastic bottles can be drastically reduced if there is a safe, viable, convenient and cool alternative.
We have been collaborating with local communities to educate the public about the scale of our plastic waste issue and to re-define the way we consume drinking water outside of our homes.
We're looking to have an Application Engineer to take leadership of designing and delivering the smart functions of our next generation water re-fill station. As application engineer, you will be responsible for formulating the company's technology strategy and implementation which involves working with product development team in order to fully develop the prototype into a finished product. We are looking for a dynamic individual who resides at the interaction between a solution architect, business analyst, and project manager, with extensive experiences in embedded system development and solution integration. We hope to attract candidates who has the heart to make a difference in the community and want to contribute to propel Hong Kong into an environmentally friendly society in which no disposable plastic water bottles exist. The candidate has the opportunity to work closely with a diverse group of internal and external stakeholders.
Qualities that we look:
We are looking for candidates with the following characteristics:
• Be our "digital entrepreneur": Design and project manage our software architecture, hardware & software integration, electronics engineering integration, vendor liaison and management. Having a demonstrated record of success in any of the above areas will be a big plus.
• "Out of the box" thinker: When faced with a challenge or a problem, you proactively move the ball forward, instead of standing around waiting for the team manager or founder. You have a can-do attitude to deal with the unknown
• "Whatever It Takes" Mindset: Are you a true team player? In a startup, there are a lot of things that need to get done that aren't glamorous, or in your direct line of duty.
• Integrity is important to us. We are looking for someone who is reliable & honest
• We are passionate about our purpose. We are looking for a team member who works hard, play hard and love life.
Job Duties:
• Design, develop, deliver, and maintain application for overall product cycle from frontend UI design to embedded software.
• Collaborate with product development team, operational team and business development team to design features to support the required business functionalities.
• Assess & evaluate business requirements and identify cost-effective software and hardware solutions.
Desired Skills & Requirements:
• Extensive experience in development with Android, Linux Shell, C, JavaScript, HTML, openSSL, ideally related to development of embedded system. Experience in Python & .Net is a plus.
• Experience in developing low-level protocol driver, GUI applications, IoT, and cloud server management.
• Detailed knowledge of solution integration.
• Ability to use a range of Software Development tools including Source Control Management tools such as Subversion/GIT and frame wiring tool. Knowledge of continuous integration tools.
• Experience in the use of Windows, Linux, & Android operating systems, command line tools, scripting tools and basic system administration.
• Good problem-solving & decision-making skills to develop effective fixes to complex technical problems.
• 5+ years of software developing experience.
Basic info
Looking for
Application Engineer
Job type
Contract work/part-time / Full-time
Company info
Founder
Ada Yip
Workshop A2, 1/F, Lucky Horse Industrial Building, 64 Tong Mi Road, Mongkok, Kowloon