SharePoint Developer | Take part in developing & deploying SharePoint solutions for Xtremax!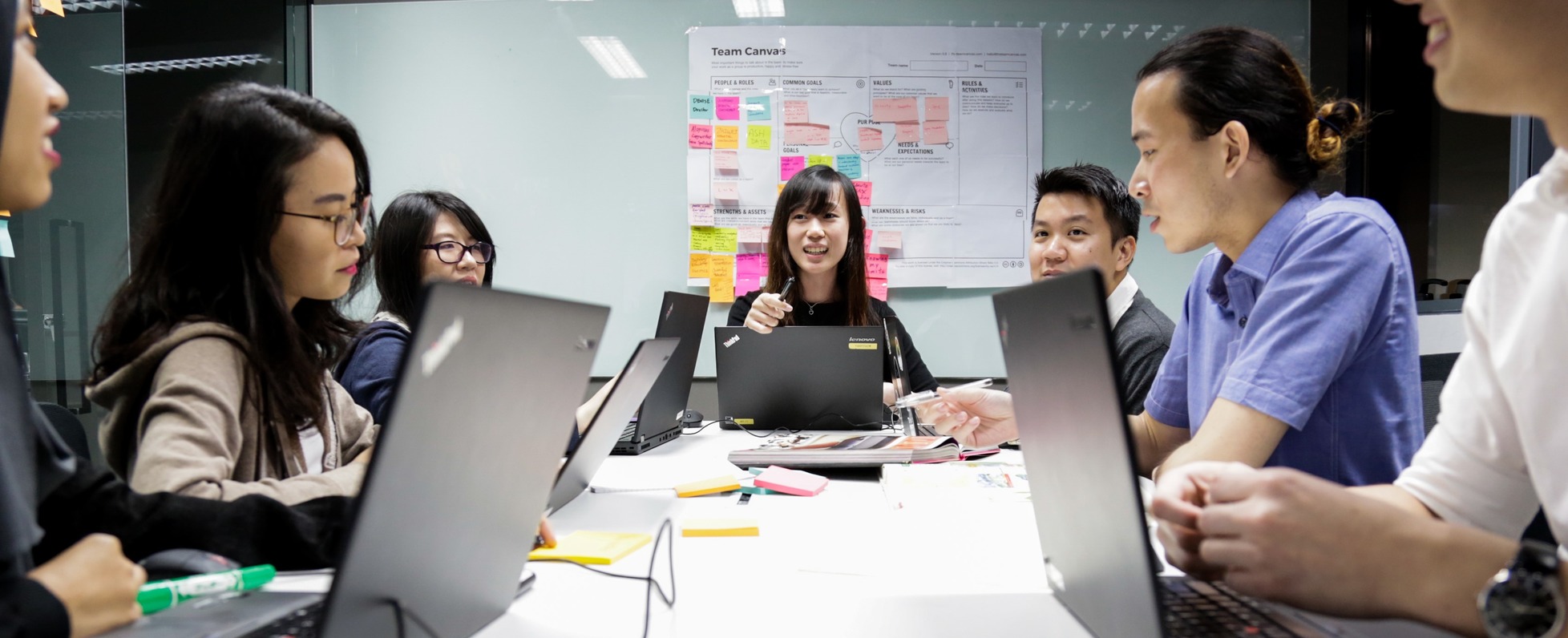 Armed with dedication, expertise, and a good, old-fashioned dose of passion, Xtremax has been empowering organizations to reshape their digital presence for over decade.
NOW ANYONE CAN MANAGE E WEBSITE
Content management has never been simpler.
No web knowledge needed, just a whole lot of imagination.
ACHIEVE MEASURABLE BUSINESS RESULTS
Build an intelligent infrastructure that fixes existing problems and uncovers future opportunities.
PASSIONATE ABOUT INNOVATION?
YOU'LL FIT RIGHT IN
If you think you're a digital hero in your own right, we want you. We're looking for people who can exceed clients' expectations and add value to whatever they produce in all aspects of our business from design, usability, technology to project management.
LIFE AT XTREMAX:
- WORK - Be part of a dedicated, passionate, slightly geeky team
- PLAY - We're not holed up at our desks all the time
- GROW - We may have gotten the job, but we do not stop learning & improving
The SharePoint Developer will be responsible for developing and deploying SharePoint solutions for Xtremax and our clients.
If you have the passion for technology and programming, apply for the position now!
RESPONSIBILITIES
• Implementation and customization of SharePoint-based solutions
• Design and develop software, architecture, specifications and technical interfaces and features
• Develop, deliver and test software interfaces in SharePoint
• Maintain and manage existing source base
• Administration, configuration and development of SharePoint 2010/2013
REQUIREMENTS
• Able to converse and write in English
• Strong knowledge with Microsoft SharePoint Server 2010/2013
• Strong knowledge with C# and ASP.NET
• Strong knowledge with JavaScript, jQuery, CSS
Basic info
Looking for
SharePoint Developer
Job type
Full-time
Company info
Headcount
90 members
Industries
IT (Telecom/SI/Software)
CT Hub 2 (Lobby 2) 114 Lavender Street #03-57 / 58 Singapore 338729