Work smart, have fun, and make a difference!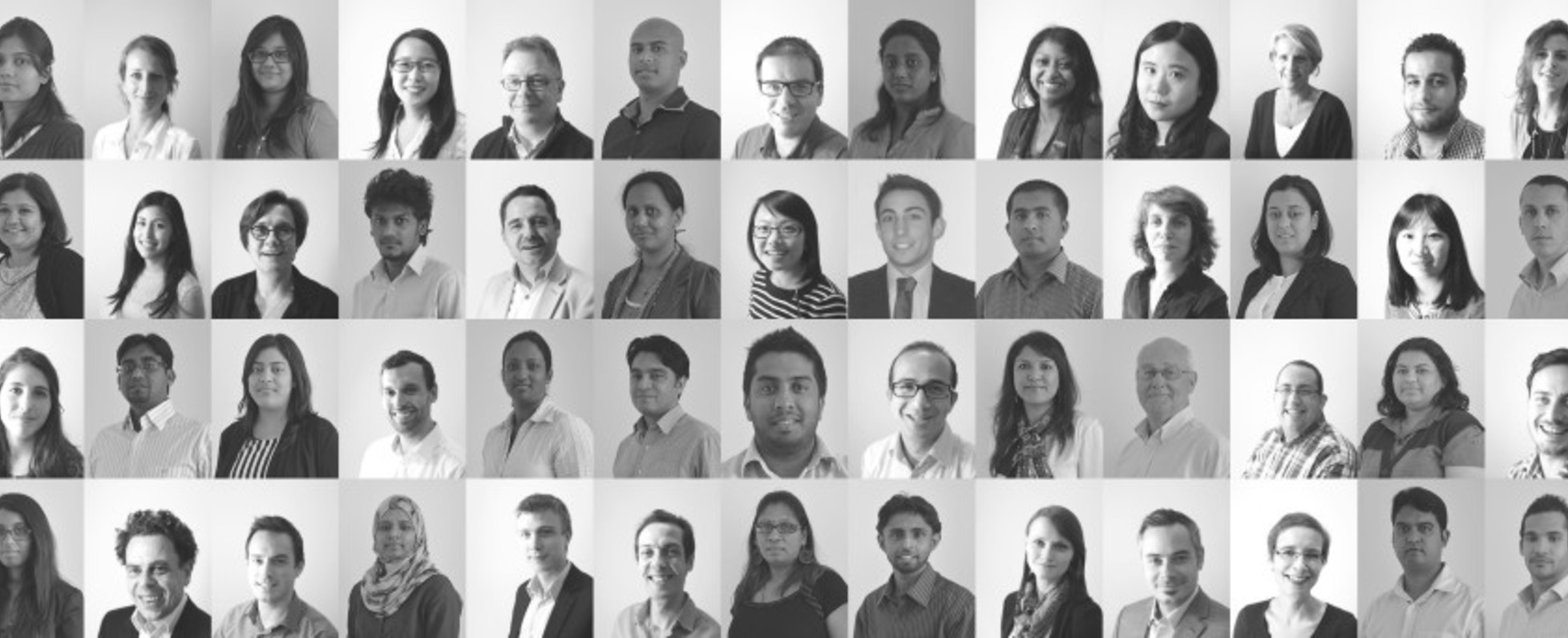 EcoVadis offers an exciting, truly international opportunity to build a career while making a positive impact, in an innovative and dynamic environment. Recognized as the most trusted business in the sustainable supply chain space, EcoVadis is driven by a diverse team of over 45 nationalities making a real impact on the environmental and social practices of companies around the world by leveraging the influence of global supply chains. More than 200 global multinational companies ("buyers") have selected the EcoVadis solution, including Verizon, GSK, Coca Cola Enterprises, Nestle, Johnson & Johnson, Renault, ING Bank, and Subway. EcoVadis has rated over 40,000 of their suppliers with ambitious goals to continue to multiply our coverage.
Join us, we're looking for collaborative, fun and passionate people to help us make a difference!
EcoVadis sees immense power in leveraging responsible business as a lever for making a better world, and where each of us can make a positive impact.
We envision a world where businesses are measured and rewarded as much by their sustainability as by financial or other measures, have a transparent view of its impact around the globe, and are enriching their communities, growing ethically, without causing any undue harm.
Our Mission
=========
To help our customers to make meaningful and lasting improvements in their global footprint. We aim to:
1) Make sustainability performance measurable and benchmarkable
2) Make transparency a scalable and efficient process for both suppliers and buying organizations
3) Facilitate continuous improvement and innovation.
We do this by developing reliable, global and easy to use CSR Ratings that help organizations manage risks and foster Eco-innovations.
The EcoVadis Team is composed of over 400 highly talented professionals from 40+ nationalities, including a team of more than 150 experienced CSR analysts, who pass stringent education, skills and intelligence requirements before joining. Once on board, our analysts complete 4 to 6 months of internal training at our EcoVadis University before transitioning to customer-facing work, as well as ongoing training updates. Most are multi-lingual with 2, 3, and even 4 languages spoken, and support the analysis of CSR documents in 10 languages.
Our Supplier engagement team provide the outreach and local touch with our supplier customers, with global reach, and multi-lingual teams supporting 10 languages.
All of us EcoVadians are engaged in our mission and passionate about sustainability.
Job Description:
Understanding of supplier assessments' main characteristics: name, scope, size, category, risk countries, activity description
Identify and analyze the various elements of CSR Management systems presented in supporting documentation
Follow up with suppliers if needed in order to clarify specific issues.
Contribution to the development and the improvement of the assessment methodology.
Contribution to improvement of quality (QCF) and productivity.
Additional responsibilities related to the function may be required.
Qualifications
1. Fluency in English and Chinese and /or Vietnamese speaker or other language is a plus
2. Master-degree with a specialty in Sustainable Development or CSR would be a plus.
3. Previous experience in CSR / Sustainable Development would be a plus
4. Combination of interpersonal and analytical skills
5. High proficiency in MS office (Word, Excel, Power Point)
6. Autonomy, initiative, capacity to work in a start-up environment
7. Aptitude to evolve in an international environment
Basic info
Looking for
CSR Analyst (Chinese and/or Vietnamese Speaker)
Job type
Full-time
Special features
Available to talk on Skype / Foreign nationalities welcome / Students welcome
Company info
Founded on
August, 2012
Industries
IT (Telecom/SI/Software) / Logistics / Transportation / Apparel / Beauty
15/F, Langham Place, 8 Argyle Street, Mongkok