Looking for a Digital Marketing Associate with an ambition to grow along with us!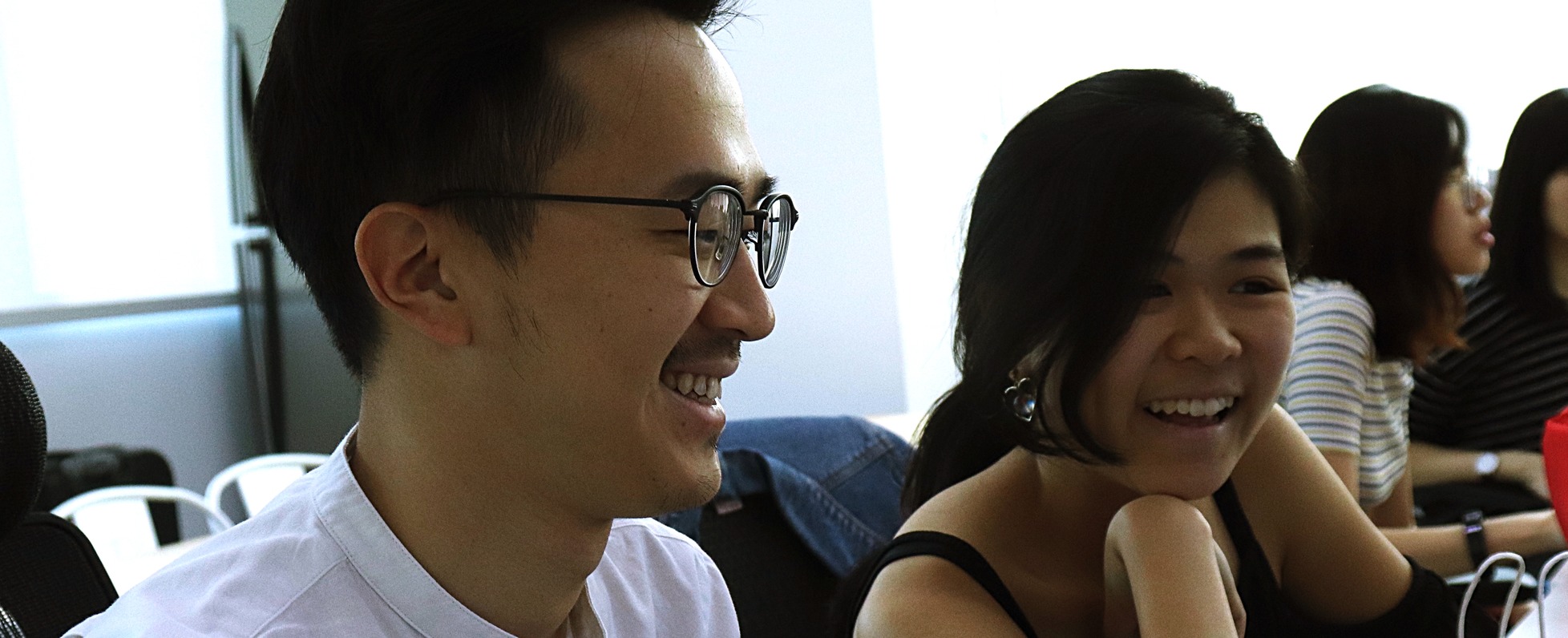 We are hiring! (Singapore and Indonesia positions available)
StyleTheory is building Southeast Asia's first Fashion Sharing Economy through a 'Netflix-For-Fashion'​ model.
By offering an unlimited access to diverse designer wardrobes at a fixed and affordable monthly rate, our innovative take towards a completely new style theory takes away the pain and restores the fun in shopping.
"I have nothing to wear, AGAIN!", "My wardrobe is bursting", "I don't know what to buy" or more often than not "I have no time to shop". Heard that before?
We believe that every woman should have the freedom to wear and experiment with every style and designer she adores without being constrained. With StyleTheory, no one will every say, "I have nothing to wear!" ever again.
We aim to fulfill every woman's dream of having an infinite wardrobe. Let's celebrate life in style and make everyday an occasion to dress up for!
**RESPONSIBILITIES**
* Take ownership of digital marketing channels, planning and and execution of end-to-end campaigns
* Develop ad copy and work with creative teams to create winning campaign assets for digital campaigns, constantly looking for creative ways to optimise and improve performance
* Conduct a/b tests to constantly iterate and test campaign variants, identify winning insights, creative strategies and targeting sets for constant optimisation of campaign and marketing spend efficiency
* Utilise insights and outputs from our research and analyses to develop new campaign angles and customer targeting strategies for new customer acquisition
* Work with the Head of Marketing to track and report performance by building and automating dashboards to support your recommendations on budget optimisation to meet acquisition and retention KPIs
* Support Marketing team in holistic deployment of Marketing themes and campaigns on digital channels across the seasonal Marketing calendar
**Experience and skills**
* Passionate about the Fashion and Sharing Economy space
* Action-oriented, and enjoys the challenges of a fast-paced, high-stakes environment
* Strong analytical skills, must love working with data and technical setups, able to relate to qualitative aspects of work
* Strong communication skills, works well in a team setting
* Strong and critical thinker, problem solver
* Strong willingness to learn and grow independently, has an owner/builder mentality
* Strong entrepreneurial drive and be resourceful, with the ability to thrive in a fast paced, constantly changing environment
* Adept in data visualisation using charts, graphs, and pivots
* Working knowledge of Facebook Ad Manager, Google Display Network, or other Paid Digital Marketing channels
* Good knowledge of the digital marketing landscape and key partners, vendors and platforms in the space
* Prior experience in Excel, Python, PostgresSQL, MySQL, R or other programming/database languages a plus
* Prior experience with technical/analytical/tracking toolsets such as Microsoft Excel, Google Analytics, Bigquery, Tableau, Amazon Redshift, Google Cloud, Google Tag Manager a plus
* Minimum of 1-2 years experience in a similar field or scope of work
Basic info
Looking for
Marketer
Job type
Full-time
Company info
Founder
Chris Halim
Founded on
January, 2016
Headcount
30 members
Industries
IT (Internet/Mobile) / Apparel / Beauty
Interlocal Center, 100G Pasir Panjang #06-17 S118523