How about joining as Sales/Marketing?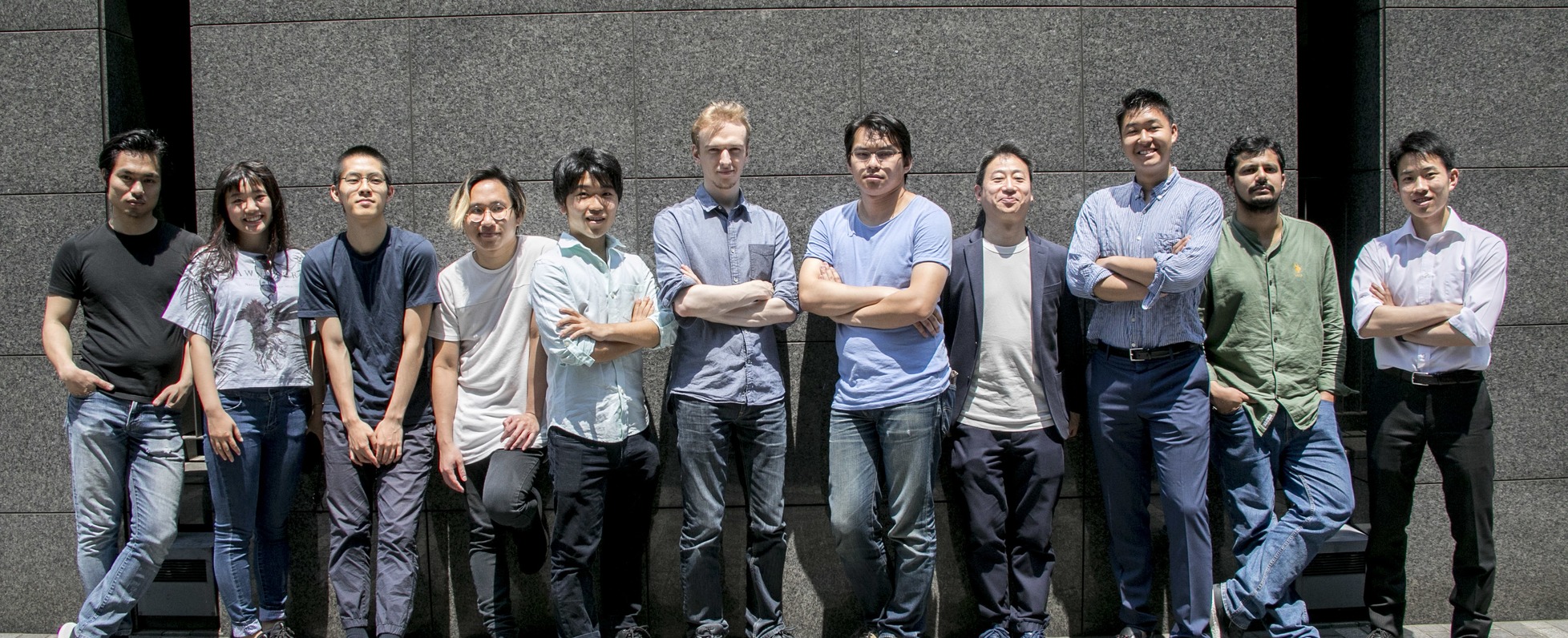 CEO, Engineer

Background:
Master of Mech Eng. The Univ. of Tokyo
Undergrad of Mech Eng. The Univ. of Tokyo
Study abroad in Tsinghua Univ. (China)

Skill (Engineer):
Blockchain(Bitocin, Ethereum)
Swift
python(Django)
ruby(Rails)
PHP(Laravel)
Node.js(Meteor, Express)
Javascript/HTML/CSS

COO at Zenport. Responsible for the product planning and business development.
20 year experience of business development, international trading, and marketing at Mitsubishi Corp., The Boston Consulting Group, and Misumi Corp., a global EC player of mass-customized machinery parts.
MBA, IMD, Swit...
Zenport creates cloud-based software to accelerate international trade.
We currently have 10 employeesー6 of whom are engineers (the CEO is an engineer as well!).
Our team is an international one. Members come from Taiwan, the U.S., Spain, India, and France. Our common language is English, so no Japanese ability needed.
All of us hope to create a service that can be used worldwide. We aim to expand our service globallyーAsia, U.S., Europe, and in your country too. If you want to be a part of an ambitious team with eyes on the global market, please join us!
We are looking for Biz Dev for our product, Zenport, the enterprise software for international trade.
Let us make one world market together.
【RESPONSIBILITIES】
- Build the scheme of Sales & Marketing
・Improving awareness
・Making scaling model
・Lead generation
・Closing a sales
【REQUIREMENTS】
- Experiences of B2B software sales
(Especially the experience of SaaS for SMB)
- Experiences as marketing
・Basis of web marketing
・Basis of traditional(analog) marketing
- English(Business level)
- To sympathized with our Mission/Core values.
【PREFERED】
- Sales experience of import.
- The skill of logical thinking.
- The skill of optional thinking.
-----------
■Mission
- Breaking down the borders of world economy to create one world market.
■Core Values
- Beyond Expectations
We are never satisfied with what we have now as we create the future. We go beyond the expectations of customers and society. Prior to that, we must challenge stiff impediments and go beyond our limits. Let us innovate something that no man has ever witnesses.
- You are Zenport
All the members are capable and responsible for not only refining the company, but also pleasing the customers. As long as you strive lively, we are the most enthusiastic advocate of your action and belief. Never ever forget that You are Zenport itself.
- Embrace our Differences
We were raised in different environments. That is why we all have unique ideas and values. We shall embrace our differences and debate constructively. We may be wrong sometimes , and thus we always ought to be humble, be fair to everyone, and express gratitude.
- Simplification is Innovation
Simplicity eliminates what is not necessary, build an flexible organization opened to constant changes, and block vested interests that are about to be secured. Hence, we shall keep seeking the tips to simplify product, organization and society. Even mere simplicity can be magnificently radical.
オープンなコミュニケーション
Transparent
メンバーの多様性
Our teammates gather from 6 countries.
高品質なコードベース
We keep code clean and scalable.
募集情報
探している人
セールス
採用形態
中途採用
募集の特徴
言語を活かした仕事 / 海外に出張あり / Skypeで話を聞ける / 友達と一緒に訪問OK / ランチをご馳走します
会社情報
創業者
加世田 敏宏
設立年月
2015年7月
社員数
11人のメンバー
関連業界
流通・小売 / 商社・卸売 / 情報通信(基盤/SI/パッケージ)