How about joining as Sales/Marketing?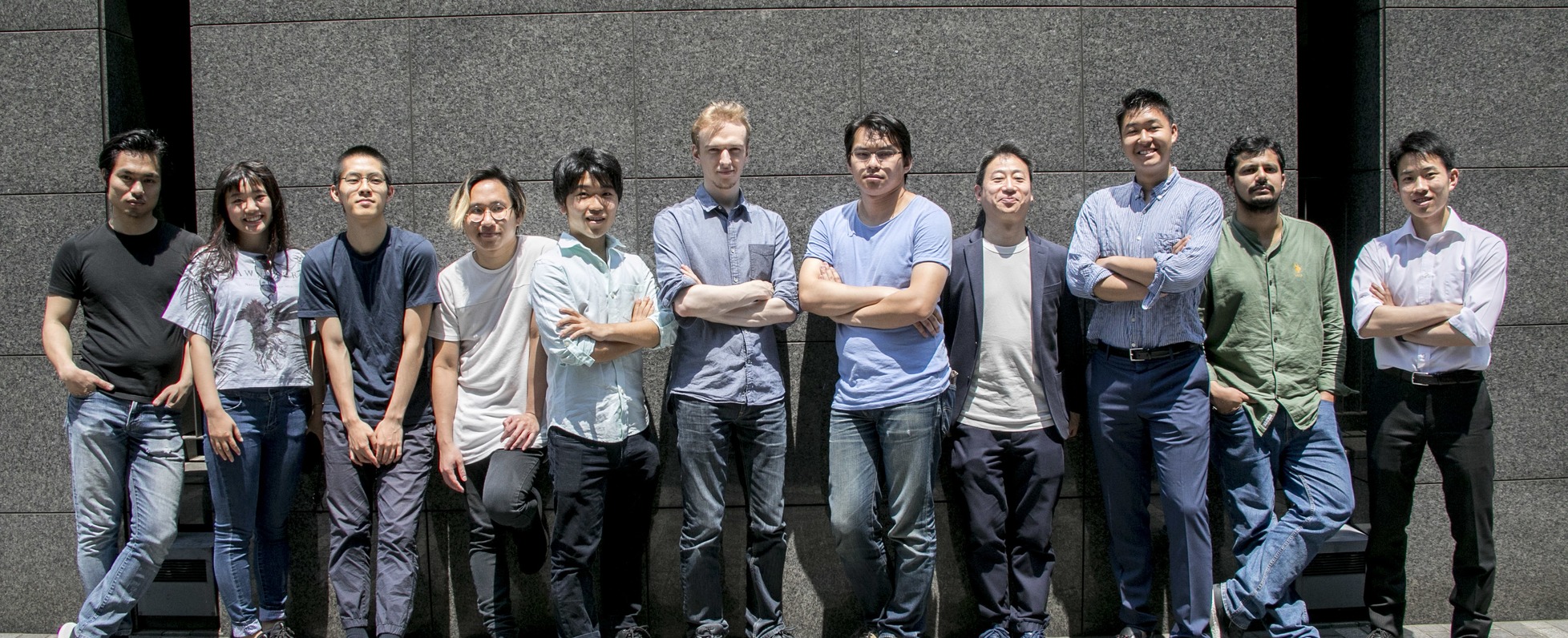 CEO, Engineer

Background:
Master of Mech Eng. The Univ. of Tokyo
Undergrad of Mech Eng. The Univ. of Tokyo
Study abroad in Tsinghua Univ. (China)

Skill (Engineer):
Blockchain(Bitocin, Ethereum)
Swift
python(Django)
ruby(Rails)
PHP(Laravel)
Node.js(Meteor, Express)
Javascript/HTML/CSS

COO at Zenport. Responsible for the business development.
20 year experience of business development, international trading, and marketing at Mitsubishi Corp., The Boston Consulting Group, and Misumi Corp., a global EC player of mass-customized machinery parts.
MBA, IMD, Switzerland
BA, Hitotsuba...
If there is anyone out there, who still doubts IT is what all things are possible, who still wonders why international trade is still out of date, who still questions why you can not change it, "Zenport" is your answer.
"Zenport" is an international trade service for enterprise. It will power exporters and importers by decreasing their backend tasks and optimizing their logistics with Blockchain.
With Zenport, we will change the international trade, and make the one world market.
Our mission is breaking down the borders of world economy, then create the world where all people can trade each other.
Globalization, it begins with the discovery of the new continent by Columbus in 1492. For the first time in human history, "world" has come to mean "all places on the earth".
Until then the world meaning "around the Mediterranean Sea", occasionally meant "around the East China Sea", but it was not captured on the scale of the Earth.
With the Columbus' feat, the world has changed completely.
The migration of food, resources and people between the New World and the Old World (the Eurasian Continent) has changed the world.
For example, it was a potato that met European hunger, it was a rubber that caused industrial revolution, silver that established a monetary system.
This migration is called "Columbus exchange".
And the rapid change that resulted from it has come to be called posterity, "trade revolution (commercial revolution)".
With this trade revolution as a culmination, the world was connected to one.
---
However, still now the trade cannot make the world into one world market.
An opaque supply chain. Cumbersome office work.
These pre-modern tasks are keeping up the smooth flow of things.
Moreover, from the height of the threshold, individuals who want to start trade are also blocking entry.
We hope to change the power of technology in this situation.
In any case, businesses concentrate only on making things.
I want to make such a world.
As one word, our approach is to use technology's power,
It can be said that Columbus is smoothing the expanded side.
By doing so, we will distribute more things in the world than ever before.
And accelerate the world economy more.
We have defined this as a trade revolution since Columbus and are striving for this realization.
We have ten members and six of them are engineers,
CEO is an engineer too, then you don't need to mind about communication.
Our team is a international one. The members come from Taiwan, US, Spain, India and France . Our common language is English, so you don't need to mind about communication, even though you are not good at Japanese.
All of us hope to make our service to be used in the world. We will expand our service globally, Asia, U.S., Europe and your country too.
If you also believe in we will make it, why not join us?
We are looking for Biz Dev for our product, Zenport, the enterprise software for international trade.
Let us make one world market together.
【RESPONSIBILITIES】
- Build the scheme of Sales & Marketing
・Improving awareness
・Making scaling model
・Lead generation
・Closing a sales
【REQUIREMENTS】
- Experiences of B2B software sales
(Especially the experience of SaaS for SMB)
- Experiences as marketing
・Basis of web marketing
・Basis of traditional(analog) marketing
- English(Business level)
- To sympathized with our Mission/Core values.
【PREFERED】
- Sales experience of import.
- The skill of logical thinking.
- The skill of optional thinking.
-----------
■Mission
- Breaking down the borders of world economy to create one world market.
■Core Values
- Beyond Expectations
We are never satisfied with what we have now as we create the future. We go beyond the expectations of customers and society. Prior to that, we must challenge stiff impediments and go beyond our limits. Let us innovate something that no man has ever witnesses.
- You are Zenport
All the members are capable and responsible for not only refining the company, but also pleasing the customers. As long as you strive lively, we are the most enthusiastic advocate of your action and belief. Never ever forget that You are Zenport itself.
- Embrace our Differences
We were raised in different environments. That is why we all have unique ideas and values. We shall embrace our differences and debate constructively. We may be wrong sometimes , and thus we always ought to be humble, be fair to everyone, and express gratitude.
- Simplification is Innovation
Simplicity eliminates what is not necessary, build an flexible organization opened to constant changes, and block vested interests that are about to be secured. Hence, we shall keep seeking the tips to simplify product, organization and society. Even mere simplicity can be magnificently radical.
オープンなコミュニケーション
Transparent
メンバーの多様性
Gather from six countries.
高品質なコードベース
We keep code clean and scalable.
募集情報
探している人
セールス
採用形態
中途採用
募集の特徴
言語を活かした仕事 / 海外に出張あり / Skypeで話を聞ける / 友達と一緒に訪問OK / ランチをご馳走します
会社情報
創業者
加世田 敏宏
設立年月
2015年7月
社員数
11人のメンバー
関連業界
流通・小売 / 商社・卸売 / 情報通信(基盤/SI/パッケージ)