Love GoLang, NodeJS, and PHP? Come work with our A Team and make a real impact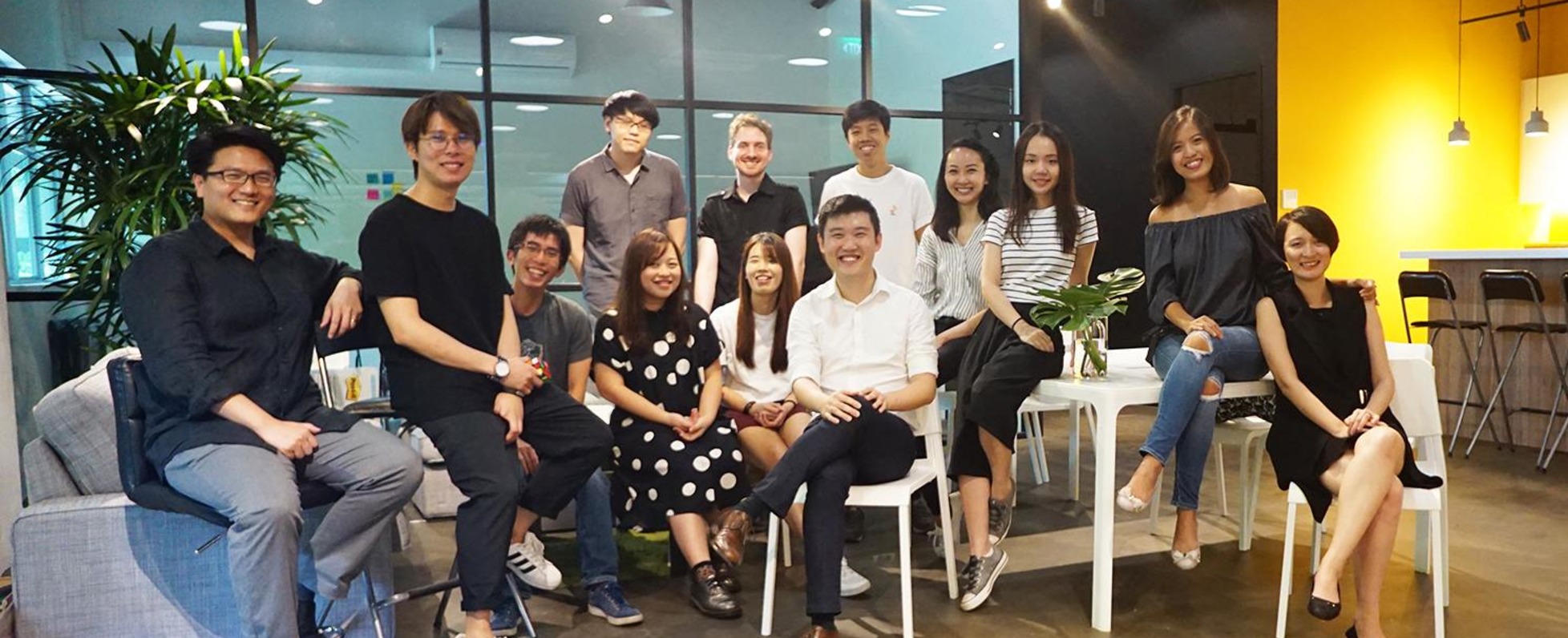 System architect, Full stack developer, CSM, creator at heart.

The web is his playground for pet projects that include 3D graphics, mobile games and animations. His mission is to make the web a happier and prettier place.

No description available.

No description available.
We don't develop websites and apps, we build products and experiences.
We love designing and building products that have real value to real users. We take pride in practicing user-centered design throughout our processes because the end-user experience is the one most important aspect of the product.
Creativity and innovation are central to what we do.
We are looking for creative T-Shaped people who enjoy challenges. We provide free coffee, weekend hackathons and a monthly "Free for all" day where we dedicate our resources to pet projects from our staff.
Culture
Culture is a huge part of Red Airship; we're searching for the best people who not only excel at their role, but also contribute to the health, happiness, and growth of the company. Inclusivity and openness are important traits, with regular company-wide and team events.
We are also dedicated to providing a safe environment for our people to run experiments and make mistakes.
Here are some personal qualities we're looking for:
- Humble and empathetic
- Getting things done
- Hungry to learn in a field which is ever evolving
- Inquisitive and not afraid to ask all the questions, no matter how basic
- Desire to learn new skills and new technologies
- Adaptable to the myriad of challenges each day can present
- Receive and provide feedback gracefully
- Ready to roll up your sleeves and help others, getting involved in projects where you feel you can add value
- Ready to challenge the status quo
- Strive for excellence in your work, your team and the company
- Entrepreneurial spirit and sense of personal accountability
- Passionate to build products that will improve everyday life and bring joy to its users
Benefits
The founders firmly believe that growing our people is the key to success for the company.
We have an unlimited leave policy, flexible working hours, annual company trips, and training budget every year. Not to mention a well-stocked pantry and all-you-can-drink Nespresso coffee.
Roles and responsibilities
A typical week at Red Airship in this role may involve
- Preparing for an upcoming project, discussing the goals and expectations with the customer and take part in estimation activities,
- Making technical decisions, researching best practices or components required for a project,
- Working with the customer's architects and developers
- Take part in architecture design and solutioning activities, and
- Honing your skills, building applications and trying out new technologies and features.
Required skills and experience
- Good foundational technical skills and some industry experience are a must. We don't expect you to be experts in our entire tech stack, but we believe the best people can transfer their skills and experience to the language or framework where required.
- Experience designing, building, and operating in-production data processing, web request handling, and report generation.
- Capacity to evaluate trade-offs between correctness, robustness, performance, space, and time
- Great interpersonal communications capabilities demonstrated through a history of successful software development projects
- Strong desire to tackle hard technical problems
- Bachelor's level degree in Computer Science, engineering, mathematics, or another related field. In the absence of which, at least 2 years of working experience in related field.
- Familiar with one of Golang / Javascript (Node.js) / Php, and willing to pick up the rest.
- Knows OOP and functional programming, and when to apply which
- Comfortable talking to clients and end users.
- Good presentation skills, effective communication internally and externally
- High level of self-motivation and maturity
Extras
There are always extra skills that can give you an edge, not necessarily just in technology:
- Previous experience building solutions involving Drupal 6-8, microservices, real-time socket-based backend, relational and -
NoSQL databases, message queues, AWS/Digital ocean/Azure.
- Commercial acumen, experience working alongside commercial teams.
- Prior experience working for a technology startup
- Understands web security and best practices
- Experience with TDD
- Experience with the Agile mindset and SCRUM methodology
- Familiar with classic Linux and container-based environments
- Knows when, why, and how to accept technical debt
Basic info
Looking for
Web developer (Backend)
Job type
Internship / Contract work/part-time / Full-time / Freelance
Special features
Come visit with friends / Students welcome / Free snacks/lunch
Company info
Founder
Alvin, Ryan, Zavien
Founded on
April, 2013
Headcount
15 members
Industries
Consulting / Survey / IT (Internet/Mobile) / IT (Telecom/SI/Software)