Business Development Executive - Contribute to the company growth and expansion across the region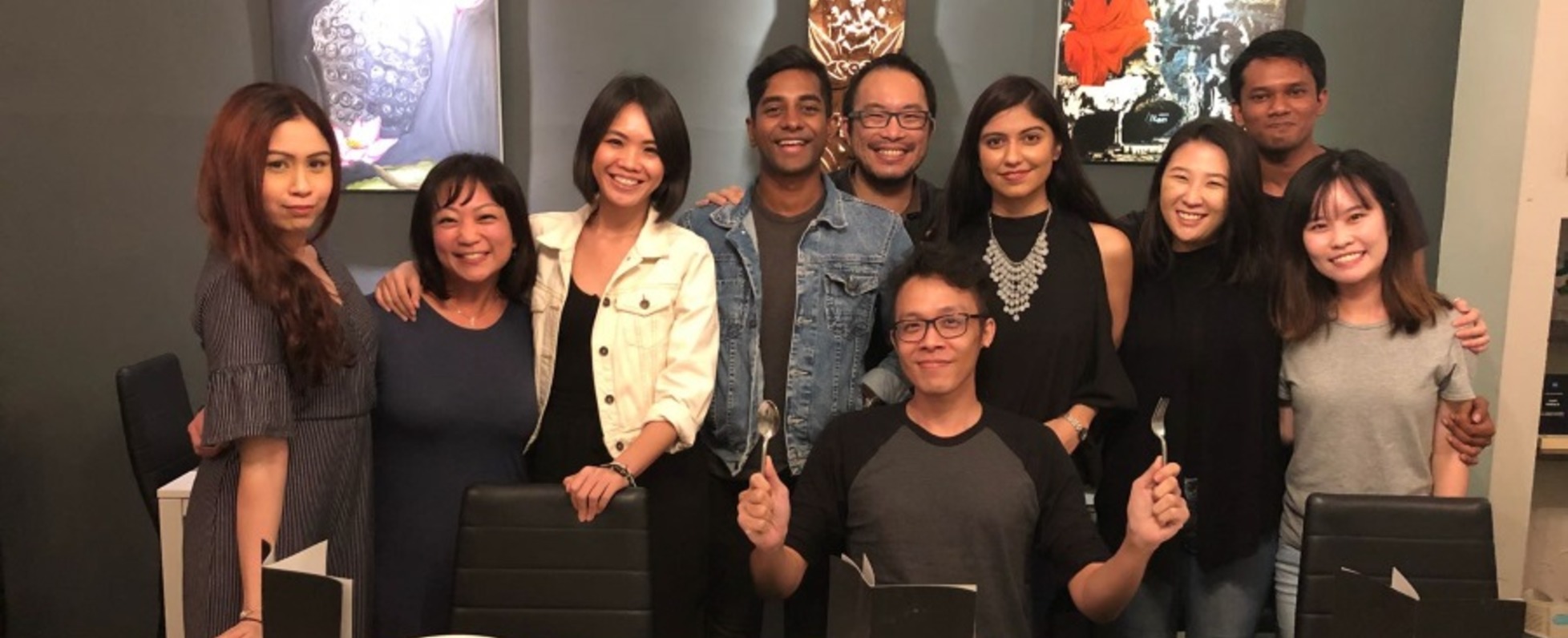 A marketeer with more than 17 years of both cross-industry and cross-discipline experience in public relations, communications and marketing. Able to understand the big picture, analyse, strategise and follow-through with execution. This perspective delivers sustainable results and competitive ad...
Established in June 2012, we serve as a hub for strategy, content and marketing communications.
Our client portfolio covers diverse areas including personal and enterprise technology, hospitality, travel and retail.
We believe that marketing and communications can be used as a catalyst and lever to help brands and their audiences connect in a positive relationship.
Our team has both local and international experience in communications, targeting and influencing a brand's audience such as end customers, traditional media, social media and trade channels.
We work with our clients to reach out, connect and engage with their target audiences and customers. Our goal is to help our clients make informed decisions about communications, public relations and audience engagement!
Job description
SG Story is expanding and is looking for a Business Development (BD) Executive to join the team.
This is a newly-created role at SG Story and the successful candidate will be responsible for supporting the team with BD and special projects.
The ideal candidate should have 2 or more years' relevant experience in project management, communications, or corporate marketing. He/she should be an independent self-starter, equipped with a good attitude and able to supervise service providers. He/she should also be able to organise the
various tasks and persons required in order to complete projects.
The position reports to a Director in SG Story and will support the director in the following areas:
Business Development
- Research and analysis on prospects/clients for projects and campaigns
- Prepare presentations and materials for use in the tender and/or pitch process
- Improve corporate marketing processes and materials
- Lead generation content campaign – work on content e.g. articles, case studies etc and manage marketing content channels such as website, social media and offline events
- Attend tender meetings and pitch briefings
- Attend networking events and meet-ups
Special projects
- Conduct research and identify strategies for market entry and business development
- Conceptualise the process and research required to evaluate a new business unit, product or service
- Support the creation, incubation process and period of the new business unit, product or service
- Develop the operational processes and budgets for the new business unit, product or service to become a separate entity
The successful candidate must also be willing to travel for work assignments as appropriate.
Desired skills and qualifications
- Diploma and above in Communications, Marketing, Business administration or related field
- Self-starter with good communication skills, both verbal and written along with ability to interpret abstract information
- Familiar with the use of using content and marketing platforms in lead generation campaigns
- Able to use platforms and software for presentations and design-related work
- Good presentation and writing skills in English
- Fluency in at least one other language(s) apart from English
Key abilities
- Medium-term strategic perspective for business development purposes
- Team-player
- Willingness to learn new skill-sets, competencies and tools
- Research and analysis
- Interact with prospects, clients, partners and vendors
Click on "Want To Visit" to apply. Don't forget to fill up your profile so we can get to know you better :)
Basic info
Looking for
Business Development
Job type
Full-time
Company info
Industries
Consulting / Survey / Media / Publishing / Advertising