Senior Product Engineer - You will need a strong customer-focus when carrying out your work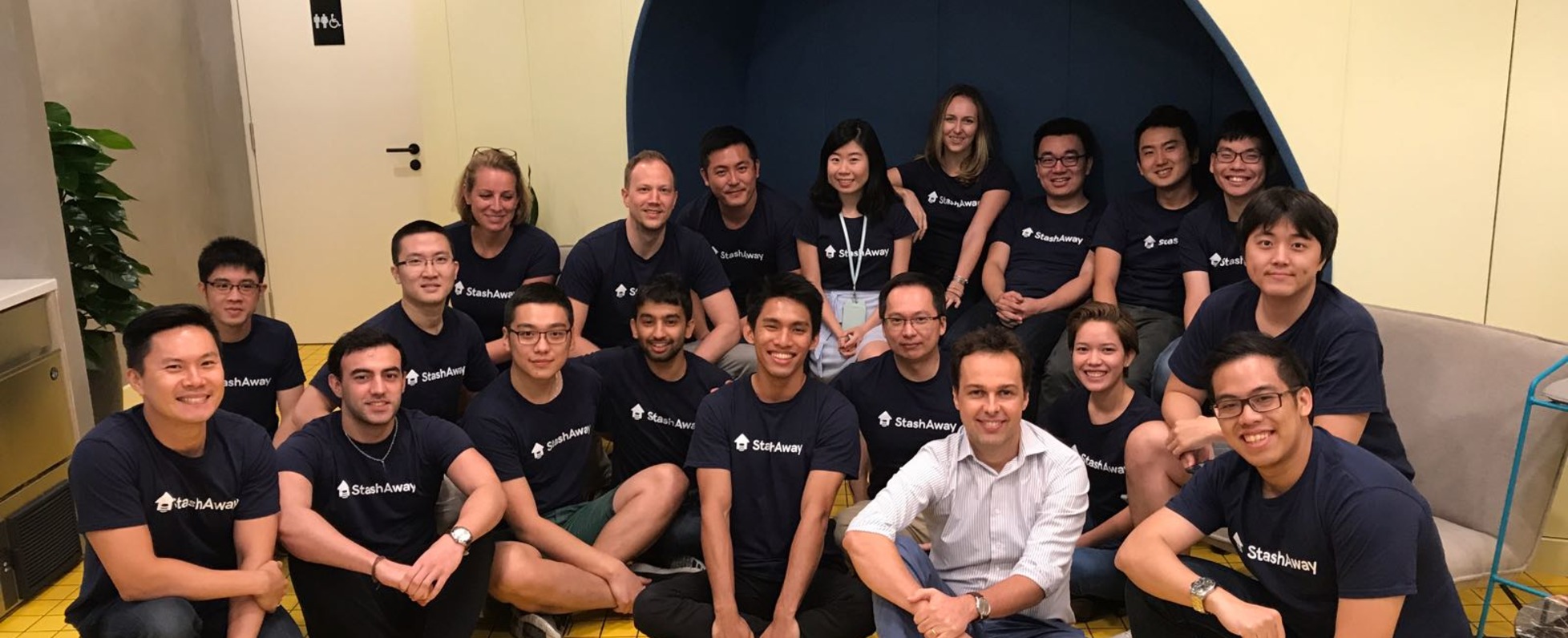 Siewyee
Business (Finance, HR etc.)
StashAway (https://www.stashaway.sg) is Singapore's B2C digital wealth management platform that builds personalised investment portfolios to help consumers achieve their financial goals.
Leveraging advanced technology to enhance investing strategies, we deliver low-cost, intelligent, and personalised investing services to financially empower individuals in Singapore.
Supported by prominent advisors in Singapore, the StashAway team is committed to providing investment advice and customer experience of the highest quality. Our team is composed of fund managers, developers, and engineers from Southeast Asia and Europe with deep experience working for CitiGroup, Merrill Lynch, Goldman Sachs, UBS, and hedge funds, amongst others.
StashAway is led by its three founders, Michele Ferrario, former CEO of ZALORA Group; Freddy Lim, former Global Head of Derivatives Strategy for Nomura; and Nino Ulsamer, founder of several technology companies around the world. The company was founded in Singapore in 2016 with the ambition of expanding to other fast-growing APAC markets as soon as 2018.
StashAway boasts a multi-cultural and multi-lingual team with members who are incredibly smart and engaged. Our team is obsessed about learning, getting better every single day, and tackling fascinating technical and business challenges. We are a family that has each other's backs, to tap into advanced technology to offer intelligent and personalised investment portfolios for consumers.
You will work closely with the CTO and the engineering and product teams on our entire platform, from fine-tuning our trading mechanisms over designing and implementing new features for our mobile and web applications, as well as improving the infrastructure that powers our investment platform.
You will always have a strong customer-focus when carrying out your work; you will have to make architectural and design decisions based on feature prioritisation, and discuss impacts and strategies with business stakeholders.
You will carry full responsibility for certain parts of our product and platform, and you will be challenged in a fast-pace and exciting environment to bring your engineering and management skills to the next level.
Requirements:
* 4-6 years experience in an engineering role, ideally for a B2C / client-facing product company
* Genuine interest in building amazing products for customers, both on web and mobile platforms
* Exposure to a wide range of technologies from database systems over different types of programming languages and infrastructure stacks
* Previous work experience in a startup is a big plus
Click "Want To Visit" to apply. Don't forget to fill up your profile so we can get to know you better :)
Basic info
Looking for
Senior Product Engineer
Job type
Full-time
Special features
Foreign nationalities welcome / Come visit with friends / Free snacks/lunch
Company info
Founder
Michele Ferrario, Nino Ulsamer & Freddy Lim
Founded on
September, 2016
Headcount
26 members
Industries
Financial Services / Insurance / IT (Internet/Mobile)
15 Beach Rd, WeWork Beach Centre #02-00, Singapore 189677