Principal Full Stack Developer Wanted - Expertise In Front End Development Highly Desirable!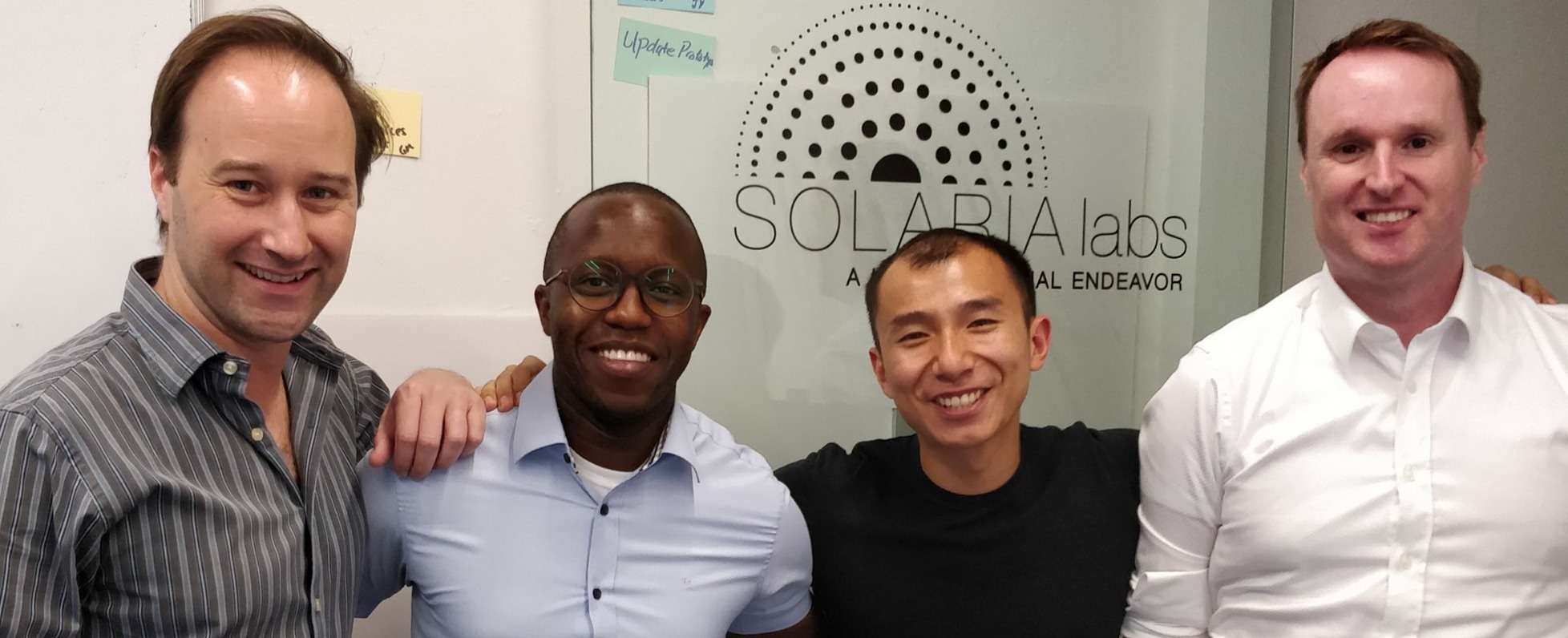 Solaria Labs was created with one simple mandate: to create new products and services that make a better, safer future for us all. Backed by Liberty Mutual, a Fortune 100 insurance company, Solaria Labs started in 2015 and recently expanded its operations to Singapore in June 2017. In its 3 years, the team has launched products such as:
(1) All Set, a platform which connects users with quality home-service providers.
(2) Total Home Score, a data service which helps home buyers, renters, and real-estate professionals understand a home's complete value by calculating scores related to surrounding noise and road quality.
(3) GigUp, a platform that matches gig workers with flexible jobs tailored to their skills and schedule
We believe that insurance is an industry that is evolving quickly, making it ripe for disruption. By research emerging trends and technologies, ranging from self-driving vehicles, the sharing economy, and the connected life, we have seen a large opportunity for us to enable proactive protection of our customers, allowing them to live their lives with less worry.
As an innovation lab, we believe in taking risks, working quickly, and taking a test-and-learn approach to build our products. Most importantly, we base our ideas on real consumer data and interactions. That could mean drawing from the troves of proprietary learnings at Liberty Mutual Insurance or conducting in-depth customer interviews. Throughout, we make a point of being as customer-centric as possible. And that shows in the relevance and impact of the things we create.
Solaria Labs is an innovation center focused on disrupting the traditional insurance model and diversifying into new products and sectors including the Gig Economy, Connected Life, On-Demand Mobility, Modern Aging, and Cybersecurity. Founded by Liberty Mutual, a global insurance company based in the US, we have been successfully launching new products and spinning out new companies for over 2 years in Boston and have just launched our new lab in Singapore. We are looking for innovators who are entrepreneurial, passionate about driving impact, and willing to test and learn.
As a Principal Developer in Solaria Labs, you'll be a part of a growing team looking to develop new products and services that will move Liberty beyond insurance and disrupt the industry. You will work in a small, multi-disciplinary, fast-moving team that builds digital products, services and experiences based on critical consumer needs. You will play a critical role in building solutions from scratch, iterating quickly and getting them market ready.

About the job:
• Collaborate with a small team of product owners, market researchers, and designers to translate product requirements and consumer feedback into technical requirements
• Drive the creation of new web services and apps from prototype to live product
• Leverage a wide variety of client and server side frameworks and technologies to build and iterate quickly
• Create connections and partner with development teams in the Boston Lab, core Liberty team, and external partners
• Explore emerging technologies to contribute to product ideation including Computer Vision, Blockchain, Internet of Things, Autonomous Vehicles, and more
Desired skills:
• Passion for building powerful but easy-to-use solutions with real impact on consumers
• Comfortable with ambiguity and capable of self-starting and self-organizing
• Ability to build and iterate on full stack prototypes under aggressive deadlines
• Deep experience with front-end design and development including translating wireframes and interactive prototypes into live products
• Demonstrated ability with front-end design (HTML, CSS, Javascript Frameworks like Node.js, AngularJS, React) and RESTful APIs and experience in SQL and at least one scripting language
• Experience with Mobile Responsive Design, HTML5, and/or app-driven languages (Swift, C++ and Java)
Basic info
Looking for
Principal Full Stack Developer
Job type
Full-time
Impact Hub, Cuppage Terrace