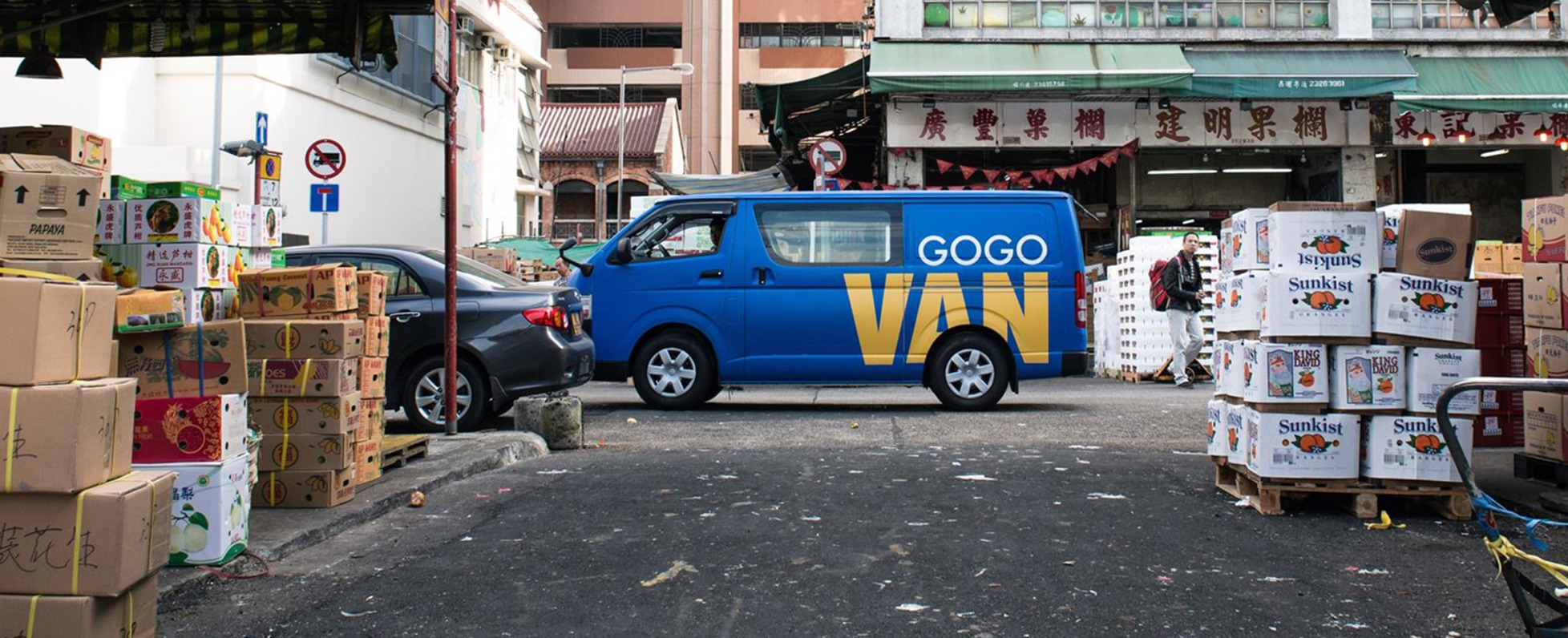 No description available.
GOGOVAN is the first app-based platform for transporting goods in Asia, which is dedicated in offering excellent transportations and logistics system through innovative technology. The GOGOVAN app was created to connect individuals and businesses directly to thousands of drivers for their real-time logistic needs, and to redefine the everyday logistics experience by providing a convenient and efficient service.
GoGoVan wanted to revolutionize the way to transport goods and passengers around the city. Customers can get access to thousands of drivers directly from their mobile phone. Regardless, of where you are, what you are transporting, our wide range of vehicle types from vans to 9 ton trucks can help 24/7. We aim to provide the most effective and efficient way to cater your needs
Since its successful July 2013 launch in Hong Kong, GoGoVan has expanded to Singapore, South Korea, China, and Taiwan. The GoGoVan network currently comprises of over 20,000 commercial vehicles and 70,000 registered drivers. It continues to grow rapidly, and our presence will soon encompass additional cities on a global scale.
Our staff are our most valuable assets and we encourage our employees to voice out their minds. In February, we have started GOGOVANTURE, which is an internal communications campaign with an advanced orientation program and various engaging activities. The main objective is to welcome our new joiners and provide our existing GOGOVANers with more chances to communicate with one another. There is a mailbox placed in our office and let GOGOVANers write down whatever they want to our management team.
We offer a vibrant and dynamic workplace with many wonderful people who share the same value of embracing risks and changes.
As one of our talented Data Scientist, you will have to create key insights and recommendations through quantitative analysis and help develop tools for tracking, analyzing and reporting data from multiple sources for diverse business needs. You will have the exciting opportunity to work with several team internally including our Product team in making recommendations and optimizations. We are always looking to solving problems using cutting edge technologies so if you're someone who loves to explore and learn new things GOGOVAN will be the right platform for you.
Qualifications and Experience:
- Prior experience working with data
- Solid background in quantitative and/or engineering background
- Solid experience in coding with Python
- Knowledge of SQL and tools for data analysis
- Experience in machine learning or operational research will be a plus
- Data visualization (JavaScript and Libraries like d3.js) will be a plus
This Role Will Require:
- Interest in logistics problems and geographic data
- Excellent communication skills to work with different teams
Basic info
Looking for
Data Scientist
Job type
Full-time