Create a better dining experience with Feedme Guru!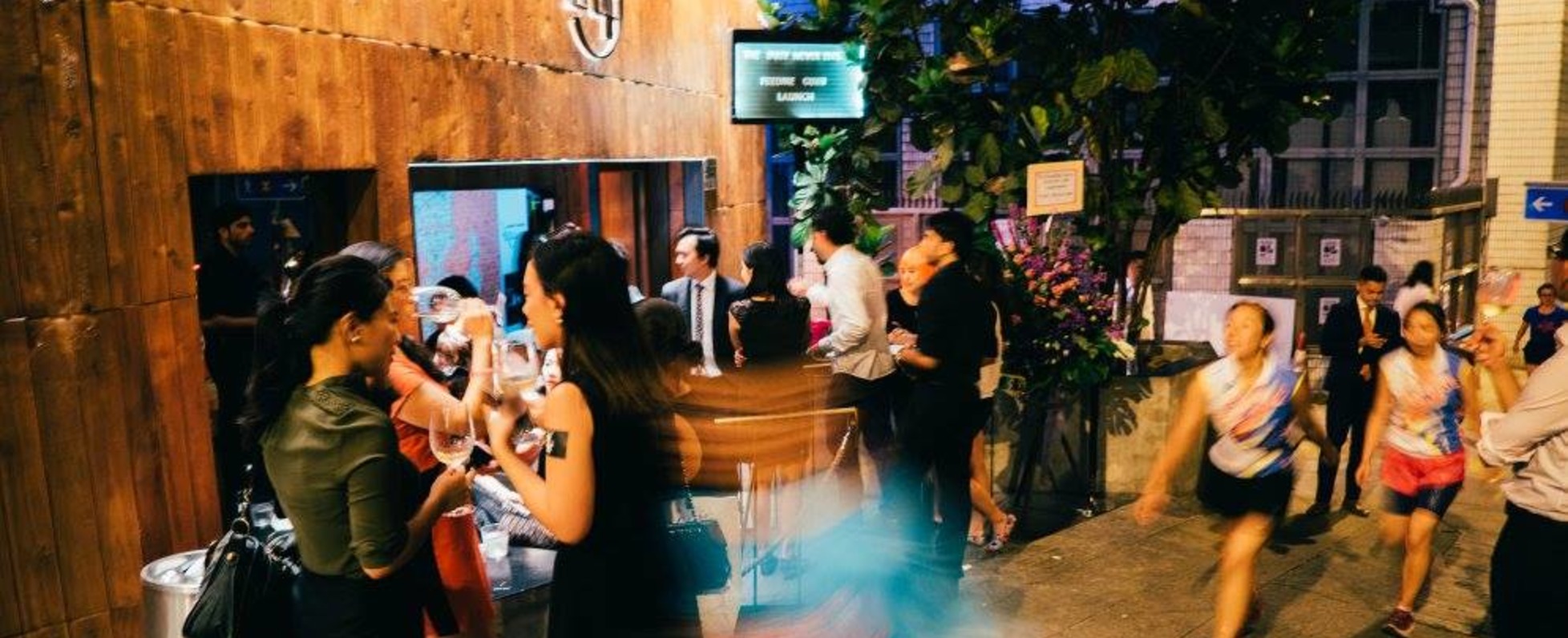 FeedMe Guru is your destination to discover unique tasting menus at the top restaurants in Hong Kong and beyond. Life's most significant memories are created over meals – whether it is a casual gathering with friends and family, a first date, a proposal, or a birthday celebration. Our platform showcases unique tasting menus that has these occasions covered. You can discover, compare and book in just 3 clicks. Let FeedMe Guru redefine your dining experience from beginning to end.
Hong Kong – Indulge in unique dining experiences with FeedMe Guru.
Life's most important memories are created over meals with loved ones – the first date, the proposal, the birthday gathering. That is why FeedMe Guru has partnered with the top dining concepts in Hong Kong to curate unique dining experiences on FeedMe Guru's web and mobile app platforms.
Feedme Guru partnered with various events and restaurant to create special menus for different occasions.
Signature Tasting Menus – Available Throughout the Year
Each dining experience is made up of a 5 to 10 Course Tasting Menu, featuring the signature items of the restaurants. With partners like Catalunya and Mercato, diners will be taken on a gastronomical adventure to different culinary capitals from Barcelona to Paris.
Thematic Tasting Menus – March Art Month
To celebrate the different festivities in Hong Kong, FeedMe Guru will also feature Thematic Tasting Menus every month. As Art Basel and many other art related shows will dominate the social calendar of March in Hong Kong, FeedMe Guru has partnered with Lan Kwai Fong to present the Savouring Art 2017 Campaign in March.
Sales Executive at FeedMe Guru
FeedMe Guru is an online destination for exclusive dining experiences, featuring tasting menus from top restaurants in Hong Kong and beyond. We work with many leading F&B groups in
Hong Kong, such as Swire Restaurants, JW Marriott, Peninsula Hotel, Maximal Group, JIA Group, and many more. We have just won the HKICT Best Lifestyle Grand Award as well as Gold
Award. We are also a incubatee of Cyberport Incubation Program.
Job Description
Our Sales Executive will take the lead on expanding our restaurant partners, and spearheading large scale restaurant campaigns with organizations like Lan Kwai Fong Group, Le French May, Spanish Chef Association and many others.
• Degree holder in Sales, Marketing or Business-related disciplines
• 2 years of experience in Sales, Marketing and / or Business Development
• A good understanding of the food and beverage scene in Hong Kong
• Proven track record of performing well and generating revenue for a business
• Excellent writing and communication skills in English and Chinese
What You Will Get
• Autonomy to take the lead on sales efforts, including large scale restaurant campaigns
• Gain valuable contacts in the food & beverage, media and luxury lifestyle industries
• Perks of attending exclusive tastings, restaurant openings, and social events
• Attractive remuneration and benefits for the right candidate
Basic info
Looking for
Sales Executive (Full-time/Internship)
Job type
Internship / Full-time
Company info
Founded on
July, 2014
Industries
IT (Internet/Mobile) / Foods / Beverages / Restaurants / Food Services