WANTED Events Sales and Partnerships Executive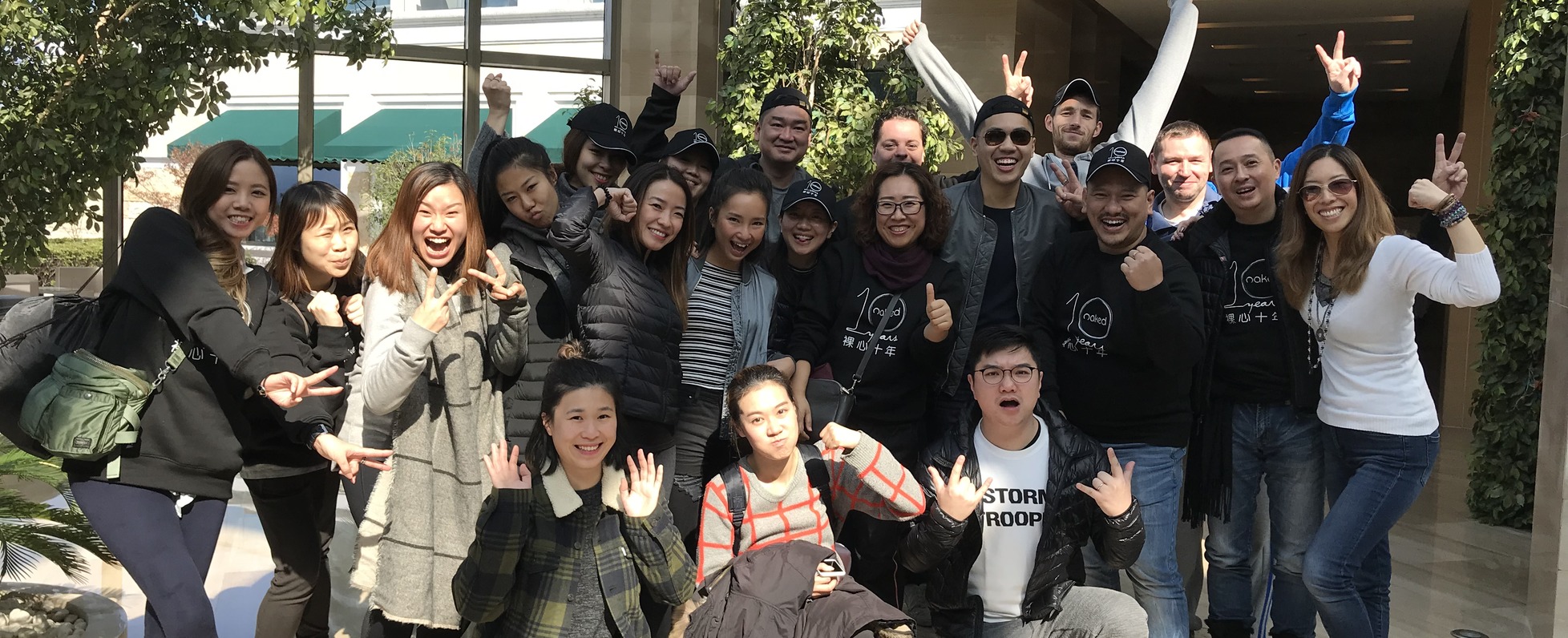 Our innovative and beautiful workspaces are home to a diverse community of companies and individuals who interact, collaborate and do business with one another. Offering unprecedented freedom, financial flexibility, and an invaluable online-to-offline community, naked Hub is a platform designed to help start-ups, SMEs and MNCs across all industries increase their success in business.
naked Hub is APAC's largest co-working space operator. Following the recent merger with Singaporean co-working space JustCo, naked Hub now has a combined footprint of over 35 Hubs throughout Asia Pacific, spanning across 9 cities, 6 countries, gathering over 8,000 companies and expected to attract 32,000 members. naked Hub's pipeline expect to reach 200 Hubs by 2020.
We believe in the sharing economy. We are here to make our Hubber's businesses more successful.
naked is a lifestyle that enhances everyday experiences, as well as attracting a community devoted to living light, healthy and naked. From unique resorts to communal workspace, naked is rethinking how we connect with people, places and ourselves.
Fresh, Fun, Green, Great
"Above all else, in our potential recruits, naked looks for people who understand and can play a part in what we as a company believe in: that we should live a sustainable, environmentally friendly, healthy life, as close as possible to nature."
The Events Sales and Partnerships Executive will provide the support and take initiative for the naked Hub's existing Events and Partner Accounts, its strategies to develop new leads and businesses, and to diligently follow up with all departments and parties to execute and fulfill the project commitment.
Responsibilities:
• Work with each Hub to identify Event and Partner types and analyze the overall business of paid and community events.
• Manage accounts of all Partners and Event hosts, understanding their current and future needs and maintaining good relations and ensuring to capture future business.
• Develop further business for Partnerships and Events based on current business as well as the market opportunities
• Identify all Event providers and their hosted events to tap into new potential business
• Drive Event Sales to each Hub to fulfill monthly Event's revenue
• Identify brand partnerships that are mutually beneficial, commercially and brand-wise
• Quality networking in a diverse set of communities for business development and increase brand awareness in the market
• Attend the Hub events as much as possible to network and tap into potential referral business
• Lead the development of contract terms to ensure mutual agreement and Hub implementation
Requirements:
• Bachelor's degree in Marketing, Business, or other related field or equivalent work experience
• At least 5 years of related experience
• Strong analytical, communication and organization skills
• Proficient in MS-Office and related software
• Familiar and passionate about co-working industry
• Fluency in both written and spoken English and Cantonese is required
If you think this is you, meet us. Let's decide together.
Basic info
Looking for
Events Sales and Partnerships Executive
Job type
Full-time
Company info
Founder
Grant Horsfield
Headcount
50 members
Industries
Construction / Real Estate / Home
7F,#40 Bonham Strand, Sheung Wan