WANTED Enthusiastic Java Developer to join our Dev Team!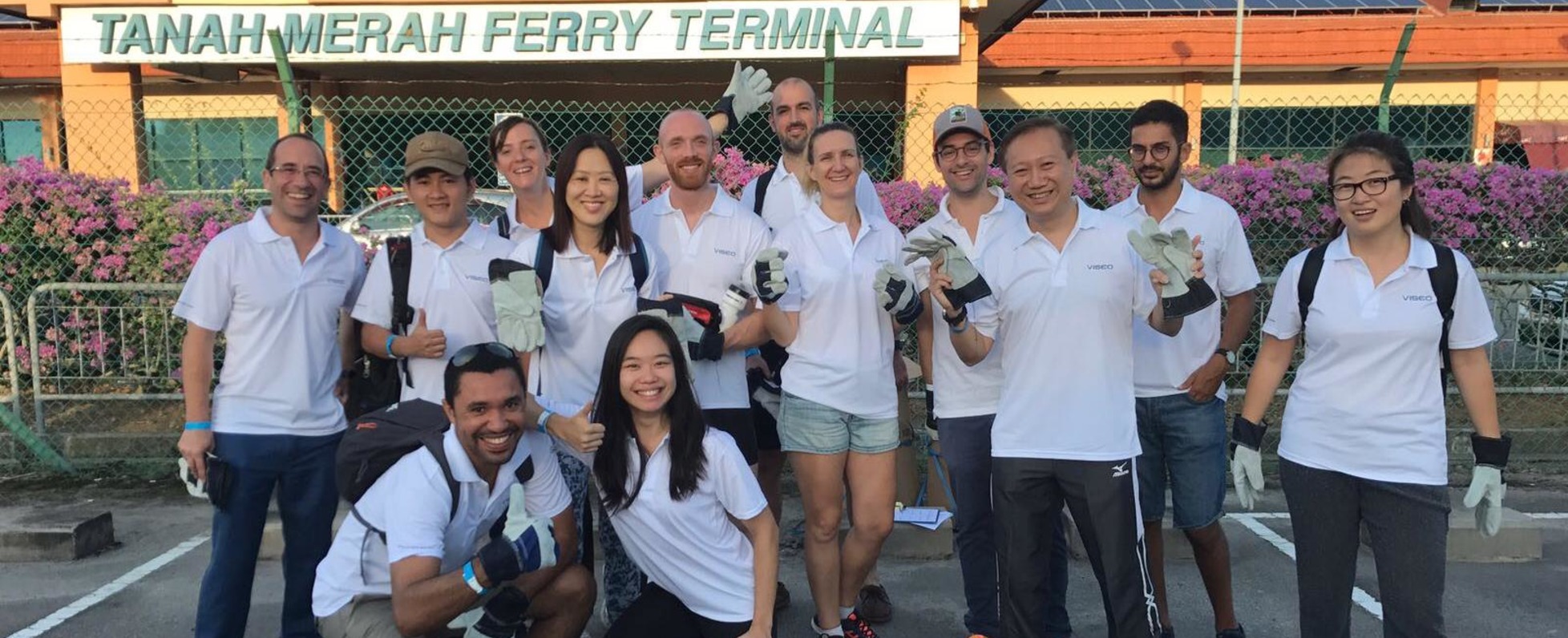 I strive to achieve maximum efficiency and love it when things work the way they were built to work. I have travelled to various parts of America, Europe, Asia, including Australia and I could not help but to compare how each country I travelled to was more efficient in some way compared to the o...
With strong expertise in digital, new technologies, business processes and
data strategy, VISEO assists clients in their digital transformation projects. We
help to bring forward new ideas, new ways of collaboration, optimise existing
business processes and initiate new business opportunities.
Established in France since 1999, VISEO has a strong team of over 1400
employees working globally across five continents. VISEO Asia was
subsequently founded in 2009, with its HQ in Singapore and other
counterparts located in Bangkok, Hong Kong, Cebu, Manila and Sydney. As
part of the 2020 Business Plan, VISEO is committed to strengthen our
international presence, especially in the APAC region.
VISEO Asia has the tenacity and flexibility of a start-up. Join the VISEO family
as we put you at the heart of innovation. We ensure the development of your
skills by having regular exchanges with peers and coaching by a technical
mentor. Have fun while challenging yourself as you participate in agile
projects, trainings, internal events, certifications and conferences which will
contribute to the growth of your career!
STRONG VALUES THAT SUPPORT YOUR AMBITIONS
VISEO relies on strong convictions to best meet your challenges, engage each employee and guarantee the quality of our support.
COMMITTED TO SUCCESS
Because our projects are critical to our clients' performance, we are always committed to carrying out our missions with a very high level of commitment.
ALWAYS FURTHER, TOGETHER
We have always made our ambitions and initiatives a collective adventure, to explore new territories, to surpass ourselves together.
THE BEST EXPERTISE, WITH SIMPLICITY
Our multiple expertises and the interest of the stakes which we treat never prevent humility, essential to keep our capacity of listening and questioning.
WITH & FOR THE TEAM
Through local management by peers, we wish to encourage everyone to express the best of themselves, with the benevolence that knowledge of the realities on the ground brings.
VISEO uses technology as a powerful lever of transformation and innovation to help its clients take advantage of digital opportunities, address new usages and compete with new players who change the rules of the game.
With 2,250 employees working on 5 continents, VISEO combines agility and complementarity of its areas of expertise – design of new products and services, digitization of business processes, data valuation, digital assets development - to make digital a real lever of competitiveness and performance
Participate in the full development lifecycle including design,
estimation, planning, development, unit test, release and
implementation support
Work with the Business Analyst and Solution Architects to
understand the business requirements and translate them to
technical solutions in the application
Contribute to the technical specifications and ensure proper
traceability with detailed specifications & code
Control and Maintain the quality of the developments (norms
& standards, frameworks, source control, technical reviews,
code reviews)
Your Profile:
- Bachelor's Degree or equivalent discipline
- 8-10 years of overall experience in professional software engineering
- Angular or React Expert
-Hard core hands-on experience with various Java /
web technologies and frameworks: Spring (Core, Security,
MVC), JPA, REST, JMS, Maven;
- Have a very good knowledge about design patterns and
development principles
- Proven/previous experience with CI/CD & Agile
- Strong critical thinker with problem solving aptitude
- Excellent written and oral communication skills
- Track record on GIT usage
- TDD, BDD
Desirable:
- Node.JS
- Mongo DB, SolR, Elastic Search
- Contributing to open source projects
Basic info
Looking for
Web engineer
Job type
Full-time