Need help with your online profile? Let us help you!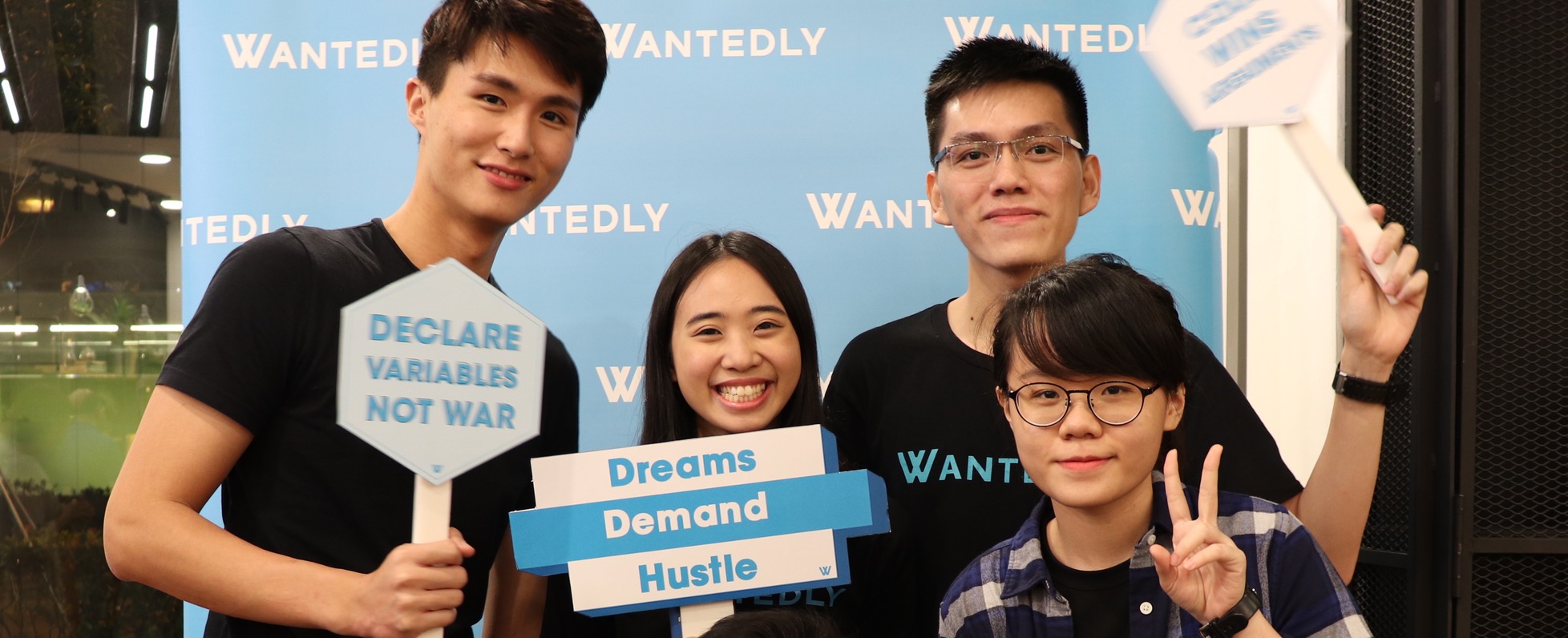 I am currently with Wantedly, a social hiring platform that emphasizes the people aspect of working within and building a company.

I worked in the fashion industry in New York City for the past two summers (2015 and 2016), collaborating with companies such as Elle, Porter, Vogue Hommes, H&M, U...
Founded in 2010, Wantedly is a Tokyo-based technology company helping you discover jobs that ignite your passion. We've built a social recruitment platform, where people and companies meet based on passion and values, rather than salary and benefits.
We are one of Japan's leading business networking platforms with over 2.4-million monthly active users and brands like UBER, Airbnb and Buzzfeed are acquiring talent via Wantedly. Serving more than 30,000 companies in Japan, we provide recruitment marketing and employer branding expertise, not to mention, a platform to scout and meet talents that identify with your company. To find out more, visit our Employers page at www.wantedly.com/about/list.
Wantedly has expanded internationally, including in Singapore and Hong Kong, and through the power of social media networking, talents like yourself can make your dream job a reality. Sign up at sg.wantedly.com and Visit a company today!
We are relentless in our mission to Create a World Where Work Drives Passion through products that can shape the future of work for generations.
We built Wantedly Visit to be a platform that can provide opportunities for talents to discover their dream companies, while allowing companies to showcase their brand story and passion projects to build their dream team.
As we connect talents and their purpose with companies and their values, we seek to help develop workplace culture and optimise employee engagement. Our social impact will be seen where people are happy with their jobs, thus motivating them to work hard which drives personal development and in turn create positive value their organisation and to their environment.
Wantedly has achieved phenomenal success in Japan, and we continue on our mission on the international stage in Singapore and beyond! Through our Wantedly Values and our rigorous emphasis on building products that will impact the world, we will Create a World Where World Drives Passion.
We strongly believe in boldness to take initiative, expression of creativity, and taking pride in ownership – and we like to challenge people to unlock their fullest potential. By providing an environment full of energy and passion for our members, they can enjoy being part of an entrepreneurial team of talented, ambitious young people!
Proudly global and fiercely local, the Wantedly Singapore Squad comprises of an international team who have all come to embrace our city island as home and Singlish as their mother tongue. We bond with one another while discovering the best local food and new bubble tea flavours, and problem solving together for our business!
Have a Wantedly profile but not getting the replies you want from the companies you applied to?
That's why we're here for you. As experts on how to maximise your online presence, we're the ones you want to come to when you have ANY questions regarding your profile - from cover photo to your portfolio!
Don't know exactly what to ask? That's perfectly fine! Just request to visit our office, and we'll set up a time for you to come down, so we can help you!
Don't wait one more second! Be one step closer to meeting the team you'll love working with.
Basic info
Looking for
Other
Job type
Internship / Contract work/part-time / Full-time / Freelance
Special features
Foreign nationalities welcome / Come visit with friends / Students welcome / Free snacks/lunch
Company info
Founder
Akiko Naka
Founded on
September, 2010
Headcount
200 members
Industries
Consulting / Survey / IT (Internet/Mobile) / Human Resources / Nursing Care
WeWork Suntec, 5 Temasek Blvd. Level 17, Singapore, 038985