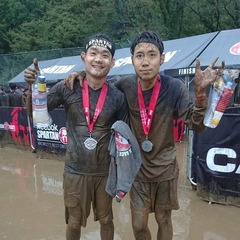 Yuta Ishikawa
Whatever happens happens.
コンテンツ事業部 テックリード

東京都

Joined on 2016/08/30
Sign up to view full profile
Self introduction
I'm working at pixiv as software engineer on Comic Division since September 2017. I joined pixiv as engineer since April 2017, I had worked at software developer for about 10 years.
I'm developing palcy which i manga app as server side engineer. My mainly works are developing api and administrate system of palcy, monitoring aws resources and analysing data.
Projects
セブの語学学校に9月下旬から3ヶ月留学しています

2016-9 - 2016-12
Links
Clubs/volunteering
バスケット

1988-4 - 2003-3

会社の人と毎週2〜4時間ほどやっています。
2018/10にITS主催の大会に出ましたが、惨敗してしまいました。
https://inside.pixiv.blog/pawa/5426

今は次回の大会に向けて練習中です。

2018-5 - 2018-12
Languages
Japanese

Native

English

Conversational
Certificates
ORACLE MASTER Gold oracle database 10g

2009-1

SJC-P

2008-5

UMTP Level 1

2007-12

CCNA

2007-7

ソフトウェア開発技術者

2006-6
Tools used
Slack , Chatwork , salesforce , Redmine , Backlog , GitHub , JIRA , Facebook messenger , LINE , Google Hangout , Skype , サイボウズ , Dropbox , Google Drive , GitLab , AWS , DeployGate , Subversion , Onedrive , Visual Studio , PukiWiki , Office 365
Recommendations
No recommendations