WANTED! Software Sales Executive to spearhead our expansion into the global market!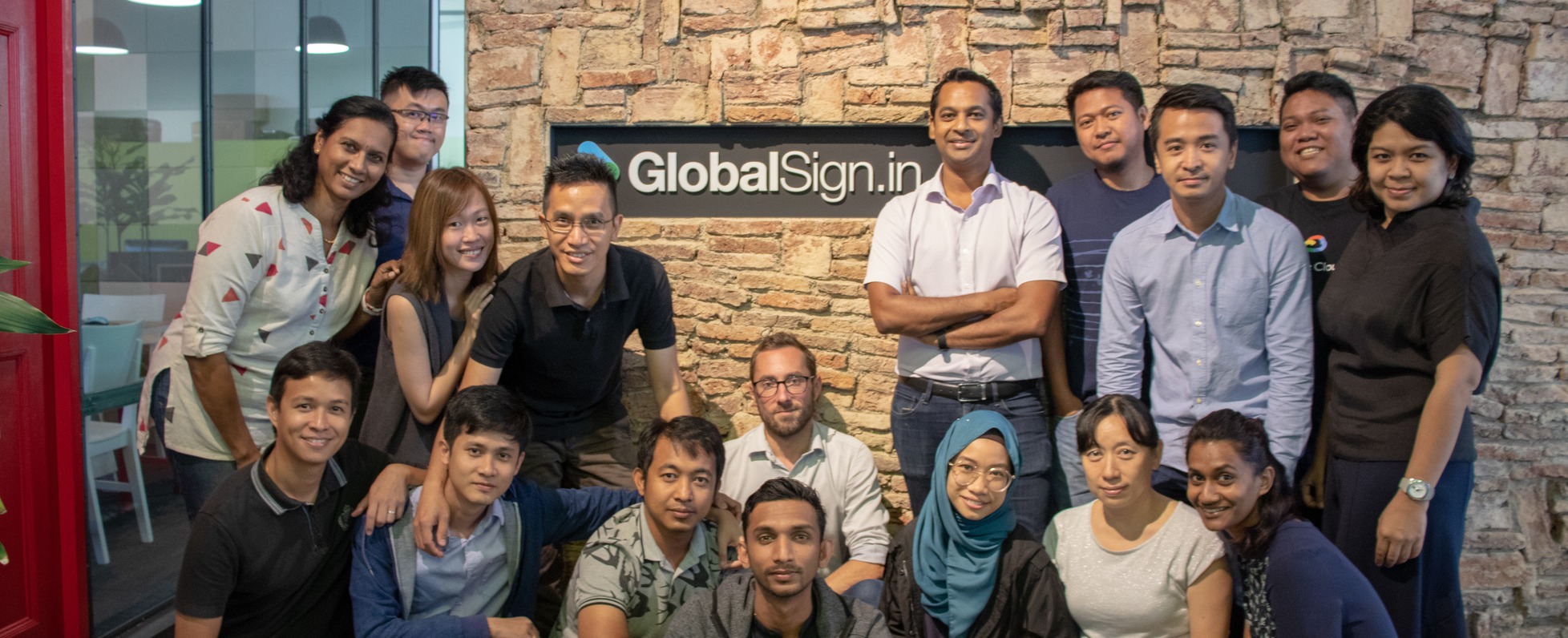 No description available.
GlobalSign.In Pte Ltd is a progressive event technology company that was founded in 2007 and became a leader in the domain of online event management.
Refined by experience, we provide the most efficient solutions to clients from diverse sectors including MICE (Meetings, Incentives, Conferences, Exhibitions), associations, corporate & enterprise, government, and educational organisations and associations. Through our advanced software services, we will make your events stand out from the rest.
Powering the entire event lifecycle from one place, our clients are champions of efficient event management. As a testament to the quality of our work, the company has been awarded the internationally recognized ISO 27001 Certification.
Staying ahead in the development of SMART event management online is the core value that GSI cultivates. We aim to build shared expertise to connect people through the advanced event planning online tools.
We provide online end-to-end solutions for the events industry and related sectors through our cutting-edge event registration technologies and onsite check-in solutions.
[Company Info]
GEVME, from GlobalSign.In, is a leading online registration and event management platform. We work across continents and industries with major organisations from all for their internal and external events.
This is a tremendous opportunity to join an innovative software house in what is going to be a significant period of growth over the next few years. We are looking for pro-active, dynamic Software Sales Executives to be based at the head office in Singapore to help lead the expansion of the business in a global market.
If you are a determined hunter, apply now!
[What you'll do]
● Sales of SAAS solutions to prospects
● Building and nurturing lasting relationships with business contacts
● Achieve daily/weekly KPIs including meeting targets, inputs to CRM…
● Perform outbound contact to your existing customers to sell additional services and ensure they are aware of all GSI products and services.
● Convert customer problems into sales opportunities.
● Maintain an active pipeline of forecasted opportunities to meet monthly, quarterly and annual quota objectives.
● Logging and reporting of all sales activity via CRM system
● Leadership of proposal writing and pitch meetings for customer opportunities
● Improve overall customer satisfaction in assigned customer accounts.
● Work with various groups within GSI (Product, Marketing, Finance) to provide customer feedback and drive revenue opportunities.
[About you]
● Proven experience in the business development and sales sectors (software sales experience preferred)
● A polite, professional and natural phone manner
● A strong understanding of the Sales Process and Sales Cycles
● Highly developed client facing abilities
● Self-motivated, high-energy characteristics
● Structured, proactive and organised
● Quick learner and intelligent thinker
● Sense of humour mandatory!
Sounds exciting? Click "Want to Visit" and get in touch with us today! :) Don't forget to fill up your wantedly profile so we can get to know you better.
Basic info
Looking for
Software Sales Account Executives
Job type
Full-time
28 Genting Lane, #01-01 PLATINUM 28, Singapore 349585