Fallen in love with the crazy city of Hong Kong? Join the Sassy Team as Senior Editor!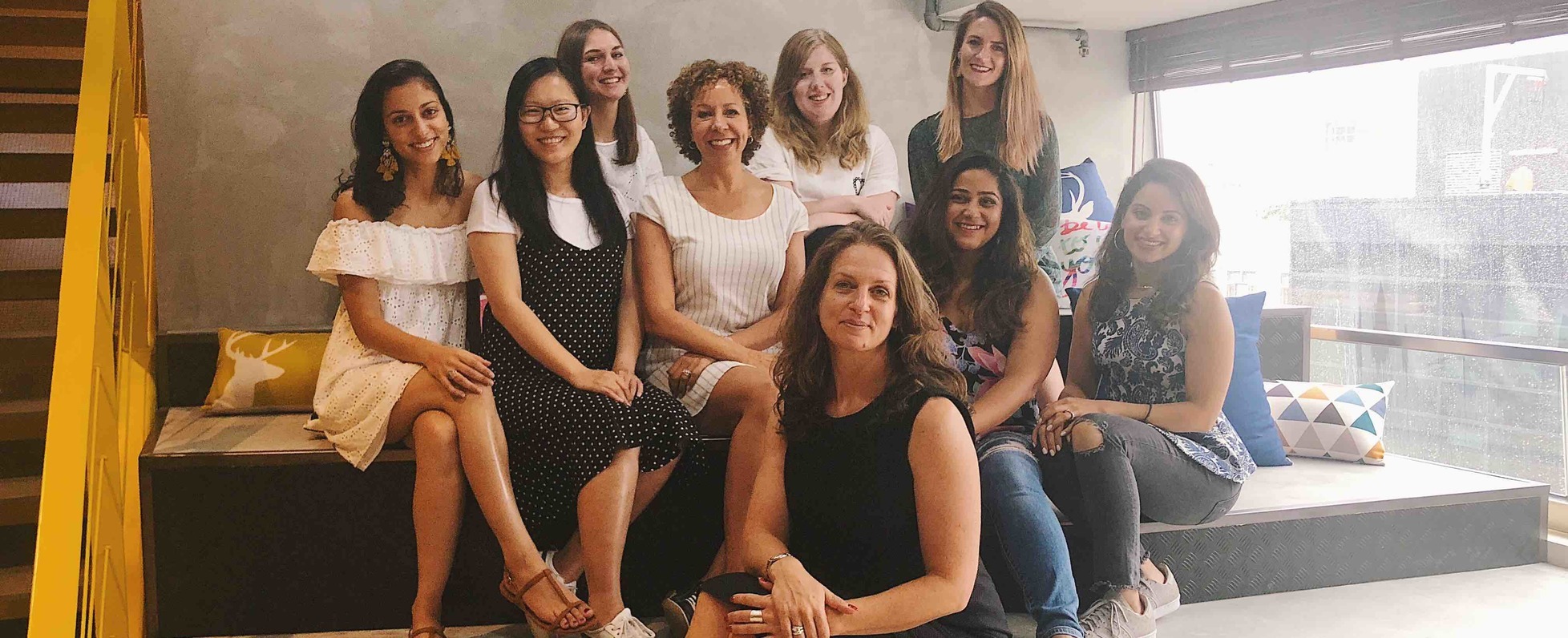 I work with Client Servicing individuals and teams who are seeking to develop their sales and business development skills, for more rewarding and collaborative business relationships.
Successful relationship management requires a blend of assertiveness, resilience, curiosity, passion and persuas...
As a boutique online publisher since 2010, Sassy Media Group is in the business of creating coveted content and long term relationships with loyal readers and strategic partners, through the cities we love. We don't just tell our readers what's on and we are much more than just a guide. We act as a companion, a confidante, someone who will take you deep inside the city to all the very best spots, reveal to you the most unique experiences and be there every time you need an answer. We are for women, by women. So we know how to halve time, double impact, and triple the benefits for readers, collaborators and ourselves.A place where readers can be in the know and advertisers can share what they know.
Sassy Hong Kong is the go-to guide for all things Hong Kong. From where to eat and drink to what to do on the weekend to the best hikes and shopping, we pound the pavement in search of all the best our city has to offer. We support a strong, real-life community of Sassy readers looking to make the most out of life in the buzzing metropolis we call home!
Sassy Media Group has a single vision to connect women to the cities they live in by producing insightful content and offering unique experiences. In each dynamic urban landscape where Sassy Media Group has a presence, we discern the hip before it happens and the cutting edge news. We unearth hidden gems and forgotten treasures. We handpick the themes, trends and titillations that our readers want to know about but don't have time to find. We gather together all of our discoveries and share this insider knowledge like a virtual best friend.
Sassy Media Group aims to grow our strong community of readers in existing markets and further afield by continuing to partner with brands that connect with our audience, crafting content that inspires action and recommending experiences that make each day better for every urban woman.
What do our readers and our team have in common? We've all fallen in love with the taxi-clogged, dai-pai dong lined, crazy skyscraper city of Hong Kong. Whether we were born and raised here or arrived as adults, our appetites for all things Hong Kong are insatiable!
We're here to inject a bit of sass into your day-to-day and help you navigate this buzzing metropolis… make the most out of life in the city that truly never sleeps! From swanky bars with a view, to hole-in-the-wall eateries, to fail-safe shopping spots, to our favourite hikes, we scour the streets to find all the very best that Hong Kong has to offer (in our humble opinions!).
The Senior Editor of Sassy Hong Kong is responsible for creating original and creative lifestyle content on the Sassy Hong Kong platform and for identifying ways to increase page views on the site to maintain readership and engagement levels. This role encompasses writing and editing work on the Sassy Hong Kong website, which includes, regular editorial features, promotional text such as paid-for Sassy Scoop advertorials and copywriting for various other joint special projects. The Sassy Hong Kong Senior Editor will also be responsible for working with and managing the Sassy Editorial team, as well as a team of outside bloggers and contributors who produce content for the website. The Sassy Senior Editor also acts as a Sassy Ambassador and is responsible for the Brand Voice.
ROLES & RESPONSIBILITIES
Responsible for all editorial content on Sassy Hong Kong
• Assuming responsibility for the editorial strategy for Sassy Hong Kong
• Identifying and implementing new ways to generate paid content opportunities in collaboration with the Partnerships team
• Managing and mentoring the Sassy Editorial team
• Overseeing the Editorial Calendar, planning and scheduling all posts and ensuring the timely covering of topics, holidays, etc.
• Back-End administration on various platforms
• Assigning topics to the various contributors and manages contribution pieces
• Acting as main writer on the site as needed for reviews, Scoops and advertorials
• Responsible for growth strategy to increase session numbers
• Overseeing the 'Sassy' contributors, experts and freelancers
• Assigning topics, managing deadlines, editing texts, and scheduling their posts
• Working with the team to identifying and approach new contributors and experts to join the Sassy team
• Organising Sassy blogger meet-ups
• Working with Partnership Team as needed on advertorial and marketing promotions
• Drafting Sassy marketing text and materials as needed
• Supporting and fostering a collaborative relationship with the Partnership Team
• Representing Sassy HK at events organized by the Partnerships Team where necessary to build and maintain business relationships.
• Collaborating with the Sassy Mama team to ensure cross-use of content where appropriate
Others
• Acting as a Sassy Ambassador by attending industry events, including press events, shop openings, etc. and writing about these events/posts images on Facebook
• Managing relationships with local PR agencies and vendors. Proactively asking for event updates and making sure events are covered.
• Special project work, including helping to write and edit new sections on the site, Sassy Awards, internal press releases, etc.
• Ensuring that the editorial team responds to relevant inquiries and Facebook messages
• Additional responsibilities as may be required
KNOWLEDGE, SKILLS & EXPERIENCE
Education & Experience
• Degree holder with 5 years relevant working experience
• Previous experience in an editorial or web-related position
• Team leadership experience essential
Skills & Competencies
• Writing experience; particularly, a strong interest and talent for producing innovative and original lifestyle content
• Effective communication
• Knowledge in WordPress and in any image editing program is preferred
• Proven familiarity with SEO and social media best practices
• Time management skills, including the ability to keep to tight deadlines
• Highly organized and efficient
• Collaborative approach to working with other Sassy Teams
• An eye for detail, together with the ability to proofread
• Coaching and mentoring ability to develop team
• Pleasant working attitude, outgoing, self-motivated and well-organized
• Excellent written skills in English
Basic info
Looking for
Senior Editor
Job type
Full-time
Special features
Available to talk on Skype
Company info
Founder
Maura Thompson
Founded on
September, 2010
25/F, 2-12 Queen's Road West Sheung Wan Hong Kong