Customer Success Manager WANTED | Are you excited about event technologies?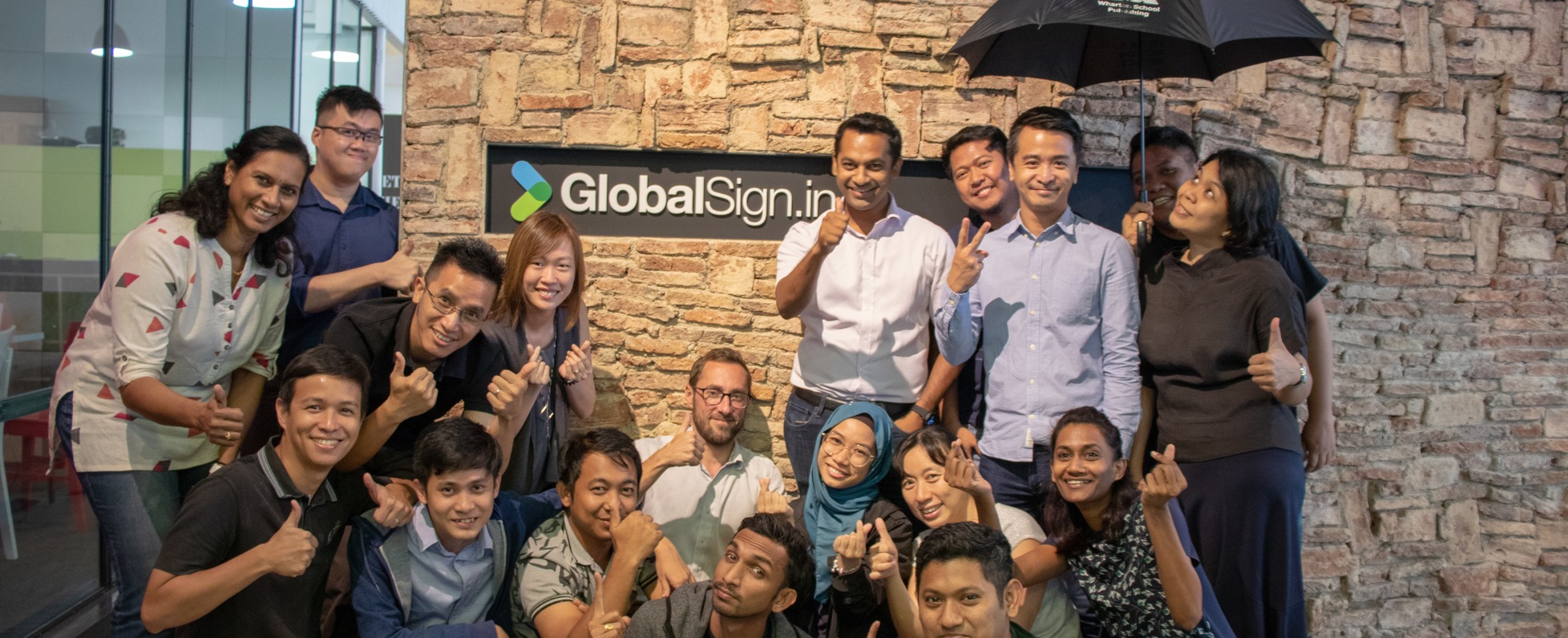 GlobalSign.In Pte Ltd is a progressive event technology company that was founded in 2007 and became a leader in the domain of online event management.
Refined by experience, we provide the most efficient solutions to clients from diverse sectors including MICE (Meetings, Incentives, Conferences, Exhibitions), associations, corporate & enterprise, government, and educational organisations and associations. Through our advanced software services, we will make your events stand out from the rest.
Powering the entire event lifecycle from one place, our clients are champions of efficient event management. As a testament to the quality of our work, the company has been awarded the internationally recognized ISO 27001 Certification.
Staying ahead in the development of SMART event management online is the core value that GSI cultivates. We aim to build shared expertise to connect people through the advanced event planning online tools.
We provide online end-to-end solutions for the events industry and related sectors through our cutting-edge event registration technologies and onsite check-in solutions.
GEVME is a culmination of nearly 10 years of experience in helping Event Organisers with their technology needs. Focusing on event data management as the core, we power the end-to-end management of events through our various software capabilities, ranging from email marketing, online registration and ticketing, to on-site check-in.
GEVME is already powering events such as Fintech Festival Singapore, Enterprise Singapore Events, Forbes Global CEO Conference , Starbucks Coffee Singapore, Singapore International Water Week and World Cities Summit to name a few.
The Customer Success Manager is responsible for managing the relationships and customer experience, helping drive value and successful business use of GEVME and to create high levels of satisfaction that leads to long term customer retention.
You'll serve as a point of contact with our key accounts following each onboarding and work with them to understand their success criteria, and to provide trusted advice on the usage of GEVME.
Understanding customer success criteria, addressing questions, and resolving their issues will be key to your success.
Responsibility for Customer Success Manager:
• Operates as the knowledge center for assigned customers
• Develops and maintains long-term relationships with accounts together with Sales and Project teams
• Ensure clients receive requested products and services in a timely fashion
• Communicates client needs and demands to internal teams such as Support and Product teams
• Identifies opportunities to grow lifetime value of existing clients with Sales
• Coordinate with various internal teams working on the same account to ensure consistent service and delivery
We are searching for a high energy self-starter with an attitude to serve the customer and provide solutions which solve their problems.
You are excited about event technologies and have excellent communication skills who is personable, detail oriented, and who values working in a collaborative environment. Work experience in the events industry is a plus.
Sounds like your line of work? Click "Want to Visit" and don't forget to brush up your Wantedly profile so that we can get to know you better.
Basic info
Looking for
Customer Success Manager
Job type
Full-time
28 Genting Lane, #01-01 PLATINUM 28, Singapore 349585