WANTED: Marketer and Content Specialist to bring the asyne to Singapore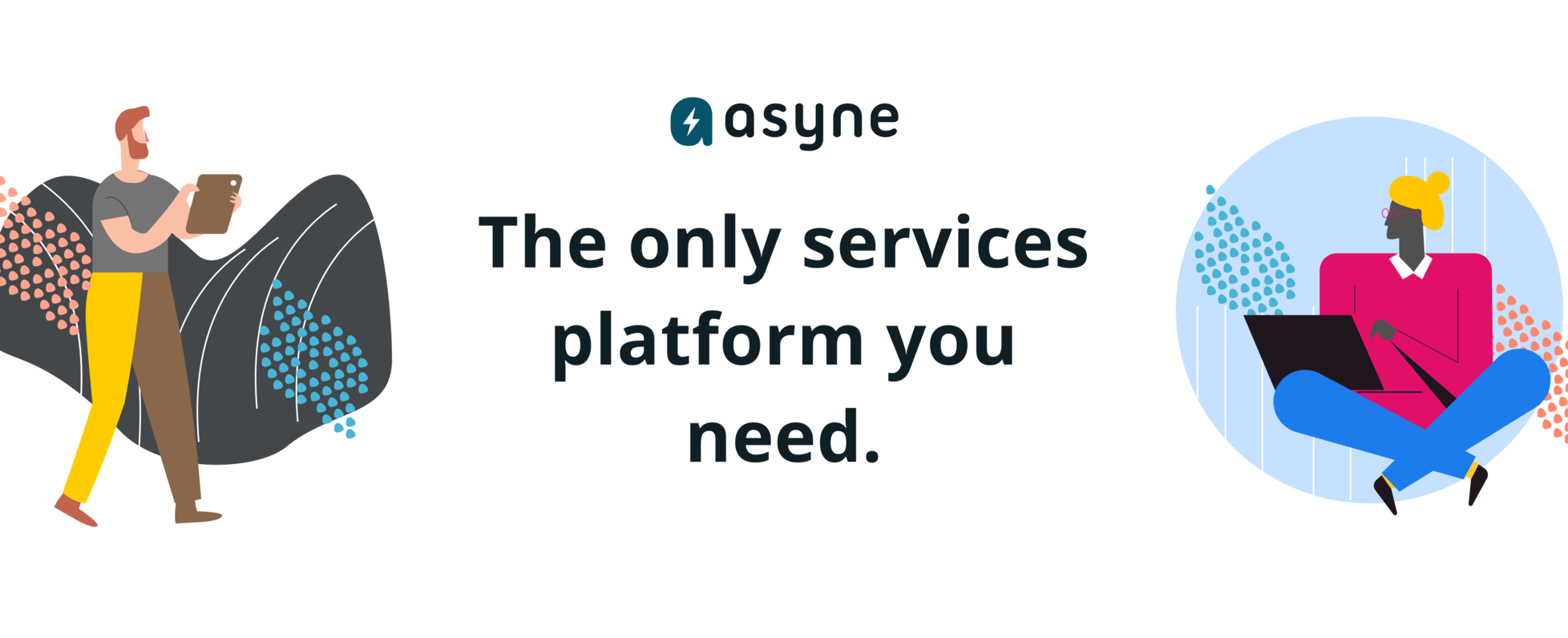 asyne is a marketplace that connects skilled individuals/businesses to customers. We aim to make discovering and booking services as quick and easy as booking cabs. We are looking for a highly driven, motivated and passionate member to join our vibrant and international team in Singapore. If you are looking for a place where you can gain hands-on experience and have a direct impact, then this is the place for you! You'll get the opportunity to learn a lot and contribute to the growth of the upcoming on-demand services experience in a highly competitive market - a real opportunity to get exposure in a fast-paced environment.
We want to empower the skills workforce of Asia by building a community and providing access to technology that will not only create new income opportunities but also inspire people to make transactions often and as fast as possible.
By developing a platform that provides access to skilled professionals in local communities in Asia and facilitates the shifts brought about by the rise of the gig economy. To lead the future of work.
You will work directly with the founders - with the opportunity to lead your own projects. You will take full responsibility of our inbound marketing strategies for lead generation. You should be able to develop engaging content to attract and retain customers. You will be supporting the team on a number of projects encompassing PR, influencer collaborations and branding campaigns, in addition to offline marketing and events. You will be required to work with a number of stakeholders both internally and externally to create data-driven content, that engages our target audience through communication channels such as press releases, newsletter articles, external training documents, website, blogs, social media, EDMs, offline marketing collaterals. Implement content marketing and automation tools (e.g. Google Analytics, Google Adwords, LinkedIn Ads, Autopilot, HubSpot). Update and maintain asyne's social media presence, including daily monitoring, posting, scheduling and monthly reporting. We look for the following qualities in you:
- Self-driven and great attention to detail
- Good communications skills (written and verbal), with a writing background (preferred)
- Strong authoring and analytical skills
- Creative mindset and great interest in social media channels to engage customers
- A passion to meet people and help solve problems
- The ability to work independently, and within a team
- Expect a high learning curve and high involvement
Requirements
- Marketing related diploma or degree
- 1 year of experience in a copywriting or related role (preferred)
- Working knowledge of CSS and HTML (optional)
- Experience with content authoring and media editing tools
- Available for 3-4 months of full-time internship
Basic info
Looking for
Marketing and Content
Job type
Internship
Special features
Come visit with friends / Students welcome
6 Raffles Boulevard, #03-308, Marina Square, Singapore 039594