We are Searching for a Senior PR Manager(APAC) to be our Creative Storyteller!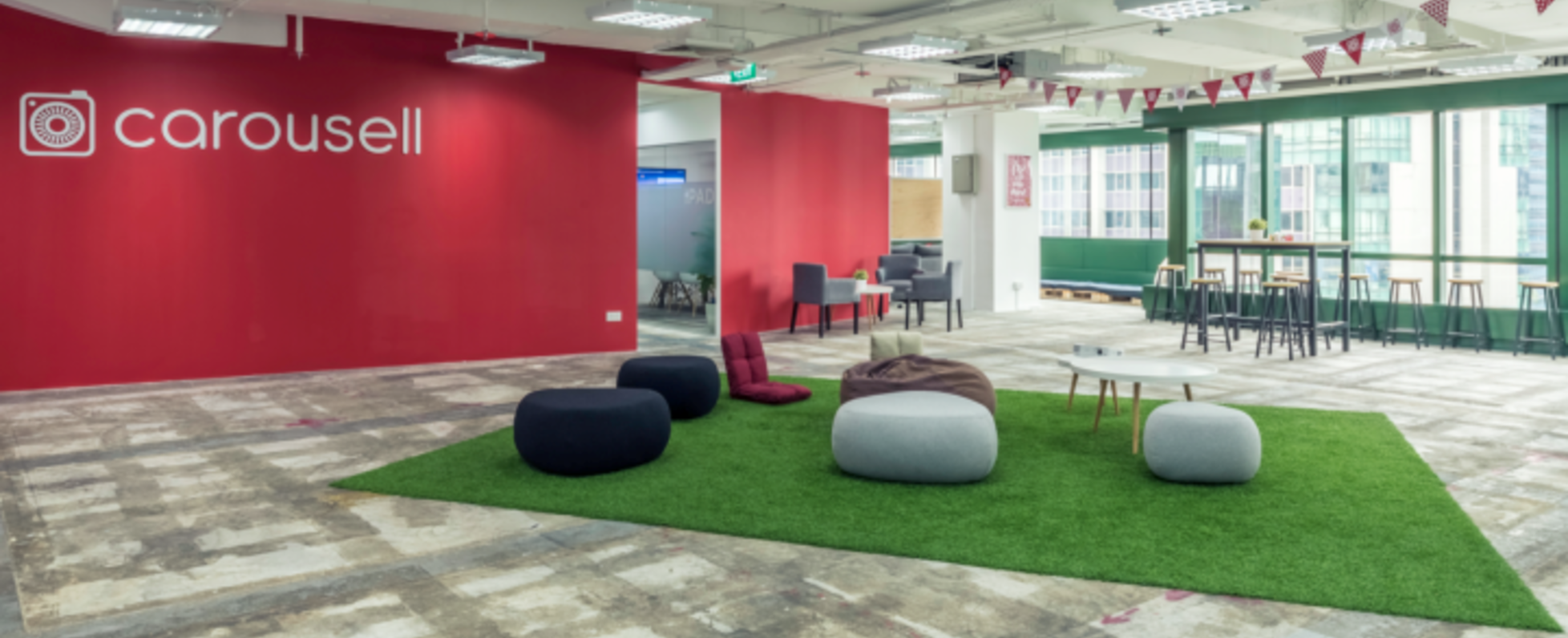 No description available.
At Carousell, we believe in more than just buying and selling. We believe in the power of possibilities that people bring to the process. Through every buyer, seller and listing, we believe there's opportunity beyond the transactional. Our mission is to inspire every person in the world to start selling and buying to make more possible for one another, on a global scale.
Carousell was founded by Siu Rui, Lucas and Marcus back in August 2012 - whereby the focus is to give our users the tools to solve problems- whether it's decluttering or earning side income- there are possibilities for everyone. We believe that technology is an enabler to solve meaningful problems at scale. We are crafting the most seamless user experience for people to sell what they don't need and find what they need.
We have a presence in 7 countries and 19 cities around the world, with 250 million listings and counting. Backed by Rakuten Ventures, Sequoia India, Naspers, 500 Startups, Golden Gate Ventures, DBS and EDBI, we continue to enable more people in the world to Share Possible.
As we continue to grow as a company, our Core Values are what keeps us aligned and moves us forward. These are the values that as a company, we live by:
Mission First
Our mission is to inspire every person in the world to start selling and buying to make more possible for one another. Decisions are always made pointing in that direction, no single person's ego should come in the way of that.
Care Deeply
How can we help and better support our community? We strive to be empathetic and connect better with people around us.
Solve Problems
Carousell started because of our belief in using technology to solve problems at scale. And with this belief deeply rooted in us, is how we'll always be improving and pushing ourselves forward.
Be relentlessly resourceful
You can do anything as long as you are relentlessly resourceful.
Whenever there's constraint, we find a workaround. There's always an answer to a situation and we relentlessly find our way to find an answer and move towards our mission.
Stay Humble
Even when we have big wins, we always remind ourselves that we are less than 1% done. There's always room for improvement and we can always be better than we are now.
We believe in taking risks, and really listening to the people who work for us. We believe in late nights at the coffee and throwing ideas back and forth over a cup of coffee.
People are the most important part of our company, and we make the time to have fun together. We have Family Friday's at the office, and we've had a lot of fun celebrating Christmas as well. Join the fun NOW!
As our Senior PR Manager APAC, you will need to have a strong understanding of corporate communications management as well as consumer and media landscape across Asia Pacific. You will lead, formulate, execute, and sustain the communications strategy for Carousell; making use of multiple earned and owned media channels.
You will get experience working in multi-cultural and fast-paced environments. You are a self-starter but also perform well in teams. This role also requires close partnership with business counterparts including marketing, community, brand, design, product and business teams; translating business goals into media strategies that will protect and advance our mission.
An understanding of the intersection between PR/ Comms and Social Media within the digital landscape is key.
You will:
- Lead overall corporate communications/ public relations planning for the APAC region in partnership with agency partners and country leads in individual markets
- Work with key internal stakeholders, to understand business and marketing imperatives to align the region's communications objectives.
- Distil complex information and develop compelling executive content that includes keynotes, external events, presentations for targeted external audience
- Lead localization of messaging, PR programs and execution of regional communications campaigns
- Have strong press relationships and network in the region -- ability and willingness to pick up phone and work the press relationships they have - so that they can influence towards positive outcome for the company
- Inspire, guide and partner PR agency teams to deliver business and communications results
- Manage regional PR budget and effective allocation to support business goals

You must have:
- 7+ years regional PR experience - mix of agency and in-house preferred
- A successful track record in garnering positive media coverage for a business or product in a complex business setting/market
- Deep understanding of corporate communication strategies from a regional and local perspective
- Entrepreneurial spirit, including ability to work independently and autonomously
- Excellent organisational and planning skills; outstanding attention to detail
- The ability to react quickly to changing circumstances and deal with ambiguity to build creative solutions
- Proficient in Chinese or Malay to help our offices in Malaysia, Hong Kong and Taiwan on their key messages
- Positive attitude and great people management skill
- A particular interest with broad knowledge of e-commerce, consumer technology, pop culture and lifestyle trends
Loves technology and is motivated by the desire to connect people to amazing content?
If you think that you are a creative storyteller who is both highly strategic and hands-on. Apply with us NOW. Simply click "Want To Visit". Remember to brush up your Wantedly profile too!
Basic info
Looking for
Senior PR Manager
Job type
Full-time
Company info
Founded on
August, 2012