WANTED! Assistant Vice President/Vice President | Join our Strategic Product Development Team!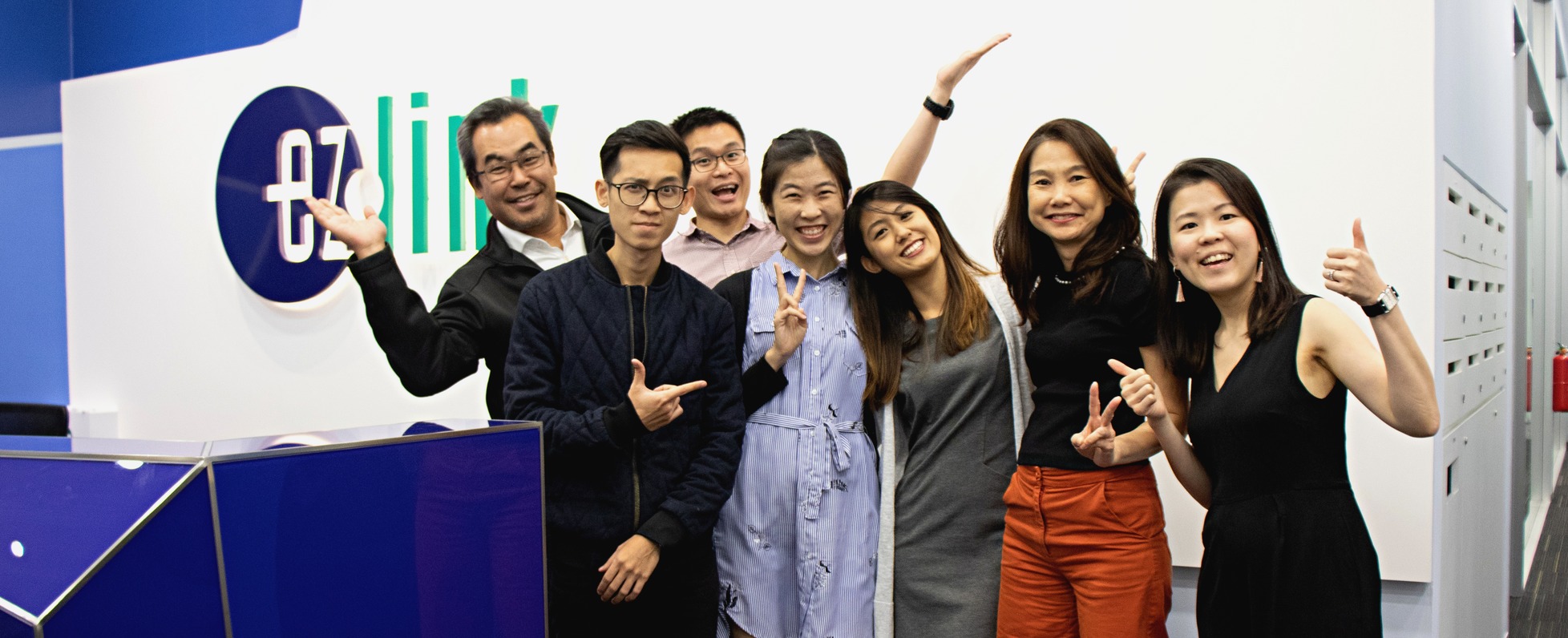 No description available.
EZ-Link's core business is in the sale, distribution and management of ez-link cards, as well as the clearing and settlement of all ez-link card transactions generated in transit and non-transit (retail/merchant) sectors. To date, more than 30 million new CEPAS-compliant ez-link cards have been issued. In 2015, EZ-Link unveiled EZ-Charms, its first non-card form factor. EZ-Link continues to set new cashless trends with the "My EZ-Link Mobile" application, the world's first Near Field Communication (NFC) mobile application for contactless card top-ups; "EZ-Link NFC SIM", the first NFC payment service on Singapore's public transit; and "EZ-Pay", Singapore's first free card-less ERP payment service. In December 2017, EZ-Link launched the new EZ-Link app to enable users to access EZ-Link's functionalities and services with ease.
We believe in our people and strive for innovation and continuous learning. We are all about achieving great things and making a difference to our customers.
We are a company that places people at the forefront of the cashless transformation. Our workplace is where ideas are given the opportunity to take root, blossom and make an impact in the world.
Into our 15th year of cashless leadership in Singapore, we seek individuals who dare to imagine, think and do. We are committed to help each individual realise their full potential in their career with us.
As the Head of Strategic Product Development, you will be responsible for conceptualizing and defining the product strategies and roadmap to drive the organization's digital transformation and business growth.
You will lead a few product teams to perform industry analysis, incorporate best practices in product planning and development, and collaborate with internal stakeholders in delivering product solutions.
You will be responsible for:
- Planning and developing the organization's overarching product development model and translate it into operational strategies to set the strategic context and vision for the product teams
- Developing the annual product roadmap to ensure a balance of business needs and customer experience priorities in delivering the defined product strategies
- Leading ideation, development, implementation of new product features/services to gain business growth and enhanced user experience
- Performing industry and competitors' analysis to stay relevance to market and ensuring emerging trends are factored into product strategies
- Leading and coaching a team of product owners, business analysts and technology leads in product delivery
- Actively participating in architecture and design reviews to understand the technical implementation challenges/trade-offs to ensure business requirements are clearly understood
- Engaging and influencing stakeholders to ensure cross-functional buy-in and alignment to a shared product vision and strategy
We are looking for candidates with at least 8 years of leadership experience in the e-payment or consumer-facing technology industry. Amongst which, at least 3 years in a certified agile coach capacity.
You need to have/be:
- Strong product analytical and design background with proven experience in product planing, customer discovery, product development and execution
- Solid experience in designing and managing digital products and applications
- Good understanding of Software product delivery
- A certified agile coach with proven experience in leading and coaching product teams
- Strong influencing and stakeholder engagement skills
- A self-starter, positive-thinker and a good team player
- Entrepreneurial, curious to learn and innovate
- People leader with strong passion to develop and nurture people
If you're a skilled strategic planner and thrive on inspiring and leading your team members, we'd like to meet you - Let's chat!
Click on "Want To VIsit" TODAY!
Creativity and innovation
We are not afraid to think out of the box and challenge norms.
Cross-departmental collaboration
You will be given unlimited opportunities to work with peers
Open communication
We value communication in the workplace
Basic info
Looking for
Assistant Vice President/Vice President
Job type
Full-time
Company info
Founded on
January, 2002
Industries
Financial Services / Insurance / IT (Telecom/SI/Software) / Logistics / Transportation
438B Alexandra Road Blk B, #06-08/09 Alexandra Technopark, 119958