WANTED Retail Operation Executive!!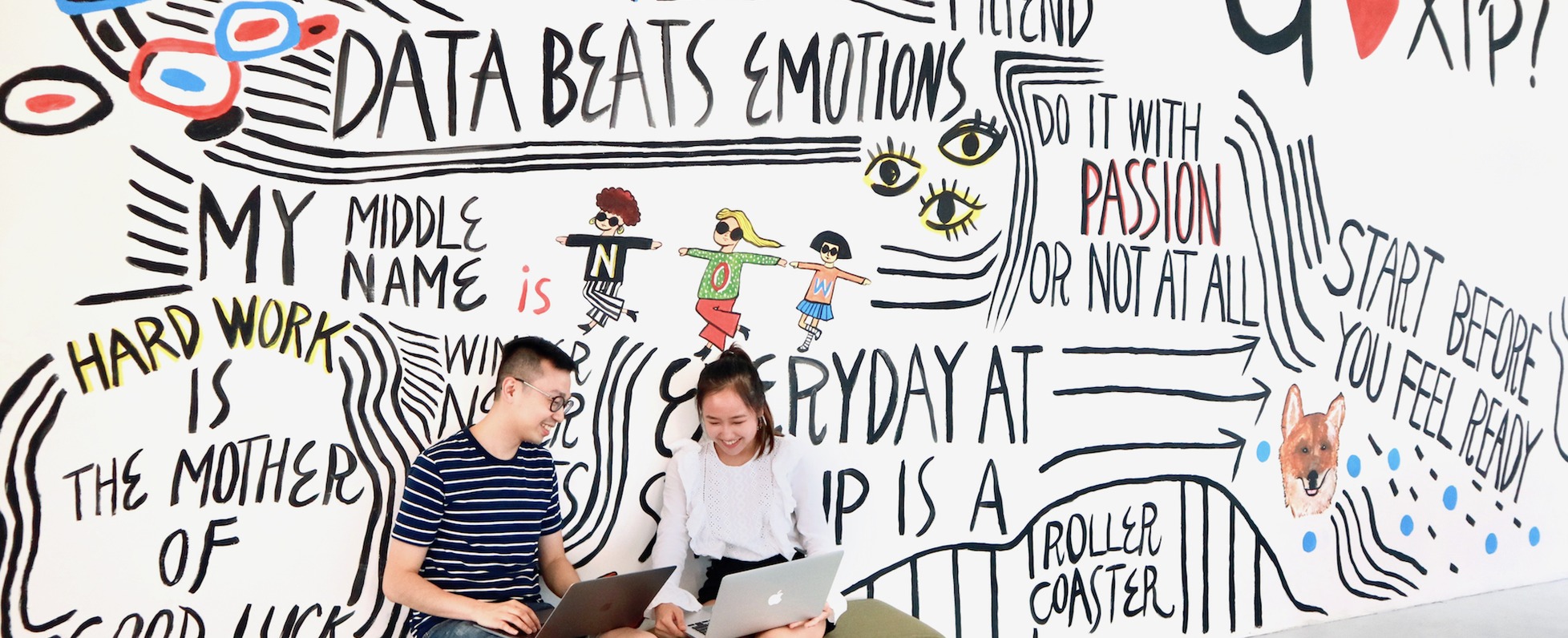 No description available.
Goxip is a fast growing startup that is set to be The Shoppable Instagram in Asia. We are riding along the emerging social commerce trend to dominate the exponential increase of mobile penetration in Southeast Asia market. We are uniquely equipped with our powerful image recognition technology to bring a whole new different shopping experience to the tech savvy online shoppers in this generation. A photo is all you need to search for your desired clothes on Goxip which we also allow them to shop instantly as well. We are the only platform that allows users to snap, search, discover, post, buy and sell fashion all in one single destination.
Founded by well experienced founders who previously led two companies to IPOs and won the RISE "HK Breakthrough" pitch competition back in 2015 before raising US$ 1.62 million seed funding (one of the biggest seed round in Asia) in November 2015.
We are seeking passionate and highly motivated team members to join us to change the ecommerce industry and tackle tough challenges being thrown at them!
*** Featured by TechCrunch , Tech in Asia, Huffington Post, Apple Daily and more ***
We aim to become the Fashion Google where anyone can search & shop, socially shop outfit looks, learn the hottest fashion trends, and many more at Goxip.
In 2017 we won 2 awards at the Golden Links Awards for Best Mobile Strategy & Best Innovation. Techcrunch also named us as Asia's Shoppable Instagram.
Some of our top luxury merchants that we work very closely with include NET-A-PORTER, Harrods, Selfridges, Farfetch, MATCHESFASHION, Monica Vinader, and many more.
We are always passionate and determined to reach this goal by embracing and driving change.
We will be continuously disrupting the fashion social commerce in Asia by launching new innovations and expanding to Southeast Asia. Whether it's technology or marketing, everyone's welcome to join our big Goxip family!
Here at Goxip, we offer -
* Free Snacks and drinks
* Regular team building activities and happy hour
* Beautiful office with panoramic views of Victoria Harbour
* Work with smart and mission driven people

"Everything you want is on the other side of fear" Juliette Gimenez, Co-founder and CEO of Goxip. So don't be afraid of getting out of your comfort zone to join Goxip :)
Key responsibilities:
-Provide administrative support to Sales and Operations Team in preparing sales analysis report and operational issues
-Coordinate with internal parties to provide customer support, replenishment and delivery arrangements
-Follow up on operation issues and liaise with brands and merchants for daily shop maintenance, shipping and operation procedures
-Handle ad hoc project as requested
Job Requirements:
-Bachelor's Degree with 1+ year experience in managing e-commerce platform and operation
-Must have demonstrated ability to build eCommerce sales over time as well as a team
-General knowledge of launching products online as well as various digital syndication tools
-Able to prioritize and organize effectively while juggling several concurrent tasks
-Self-starter with strong analytical skills and a team player that can work in a fast paced environment
-Strong organisational, analytical and problem-solving skills
-Result-oriented and possess Can-Do attitude
-Able to manage multiple projects with exceptional attention to detail
-Excellent verbal and written communication skills
Personality requirements
-You have to love the company like you love your girlfriend
-Used to being in a fast paced, horizontal organised structure in order to get things done quick
-Work hard, play harder! Fun to be with and always up for a laugh
-Detail minded, dedicated and determined to work around obstacles to get things done.
-Gel well with the team to create our own Goxip culture
-No BS and straight to the point. Definitely no time for politics in a startup
-Don't mind to get your hands dirty
Perks of Goxip
-Snacks, drinks and booze for free! All you can eat and drink
-Team nights out to wash the stress out of your system with beer
-Once a month must attend randomly picked team activity (Never know what's coming your way)
-You have the honor to be around with the nicest and coolest people on earth
-No more suit and tie my friend. You work at a startup now
-Amazing view of Victoria Harbour from 27th floor in CWB
-A baby B-ball hoop inside office for internal dunk contest
Open communication
Equal conditions with transparency :)
Cross-departmental collaboration
Interact with a variety of personalities :D
Team diversity
Significant uniqueness of each individual on a team!
Basic info
Looking for
Other
Job type
Full-time
Special features
Available to talk on Skype / Free snacks/lunch
Company info
Industries
IT (Internet/Mobile) / Apparel / Beauty
27/F, The Hennessy, 256 Hennessy Road, Wan Chai