Kickass Data Analytics Engineer Wanted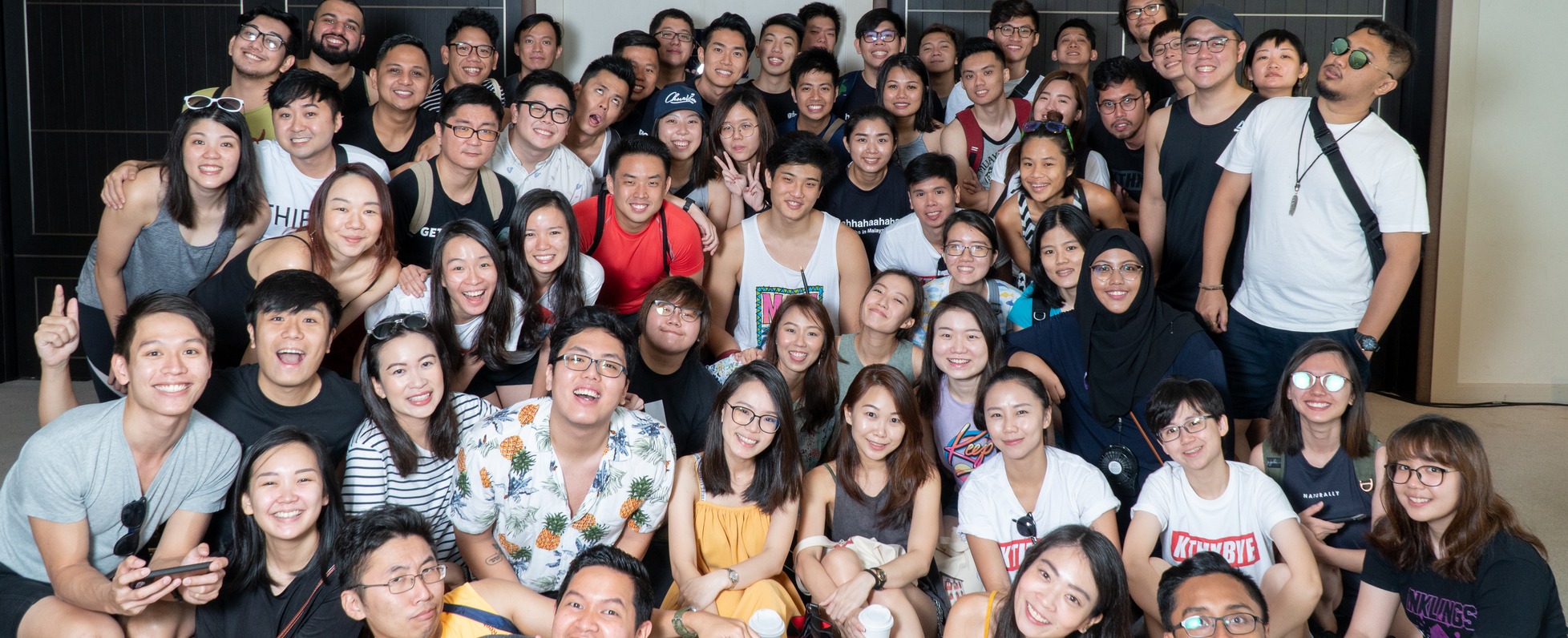 Empowering data driven decision making since 2017. I run the data analytics for SGAG, MGAG, SGEEK and PGAG
SGAG turns 7 years old this year! We are a crazy bunch of people that seeks to connect with Singaporeans daily through localised humour with our iconic memes and videos.
We know how tough it is being a Singaporean and like what we always tell people, we can't solve these problems you're going through, but hopefully we can put a smile on your face at the end of a long hard day with some of our jokes.
At SGAG, we're a highly innovative and iterative team that enjoys coming up with new ways to tell stories to our audience. We largely make use of current affairs or trending events to tell better stories (grins).
+ 20 month bonus
+ 3 hours lunch break
+ 30 days of annual leave
+ free gym membership
+ quarterly overseas retreat
... you'll be glad to know that we have NONE of these benefits at SGAG. You'll get to see Xiao Ming every day, that's the only benefit you need!
SGAG is looking for a Data Analytics Engineer to join the data and tech teams in helping SGAG make more informed, data driven decisions in our content creation. SGAG's mission is to make every Singaporean's day a better one by creating quality content that engages and entertains.
[Period]
July 2019 - Dec 2019
[About the Job]
As a Data Analytics Engineer, your role will be to work closely with the both data analytics team and tech team to streamline data processes and identify trends across all of SGAG's content. On the tech front, you'll be helping us enhance our in-house analysis tools. Beyond tech, you'll also get to analyze the performance of various content to produce actionable insights for our creative team to generate more entertaining content that will make every Singaporean's day better.
[Responsibilities]
- Manage and enforce use of internal content reporting tool
- Program the tool to consolidate and implement charts for business use cases
- Analyze content and provide actionable insights to improve creative content and strategy
- Measure performance of campaigns and develop actionable insights for the creative and business teams
- Identify emerging trends in social media marketing
[Who we are looking for]
Ideally, you should possess these traits/skills
- Curious, analytical, strong communication skills and a team player
- Understanding of social media analytics
- Experience with visual analytics
- Passionate about local social media industry and understanding of the social media landscape
- Knowledge in HTML5, CSS3 and Javascript
- Knowledge in at least one front end framework (React, Angular, Vue, etc) and at least one programming language (Ruby, Python, Node, R, Go, etc)
- Knowledge in SQL is a plus, RESTful APIs and version control (git) are a plus
You will be part of a team that is the science, logic and reasoning behind every post of SGAG, with a shared mission to make every Singaporean's day a better one.
Besides, you get a pantry that is better stocked than my savings account, gain valuable insights into millennial marketing, and get to see Xiao Ming everyday! Need we say more?
[Apply now!]
Do indicate your period of availability in your resume or Wantedly profile for us to consider your application.
Please also indicate your github URL if you have one!
Please be informed that only shortlisted candidates will be contacted.
Basic info
Looking for
Data Analytics Engineer (6-months Contract)
Job type
Contract work/part-time
Company info
Founded on
February, 2012
Headcount
50 members
Industries
IT (Internet/Mobile) / Media / Publishing / Entertainment