Ready to take charge of innovative marketing strategies and campaigns? Be our next Marketing Designer!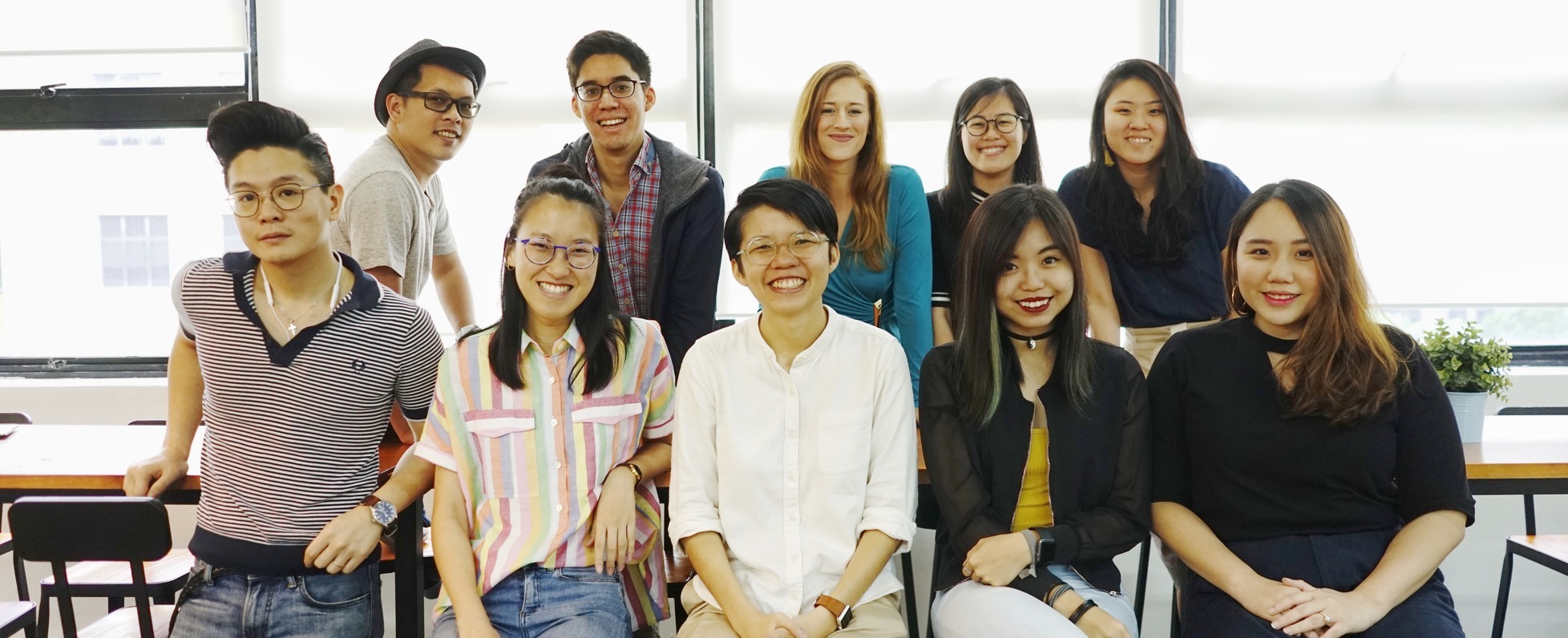 No description available.

No description available.
Homegrown in Singapore, Circles.Life is Singapore's 4th telco and first fully digital telco leading in no-contract mobile plans.
With our game-changing digital products and leading no contract data focused mobile plans, we're bringing a whole new experience to the digital consumer market. Our mission is to re-imagine the mobile experience for the digital consumer and to disrupt the multi-trillion global telco industry.
We get asked all the time, "What's with the 'dot' in your name?" Try typing Circles.Life into the Address Bar at the top of your browser and it goes straight to our website. Sneaky right? However, when pronouncing our name, just lose the 'dot' to say - 'Circles Life'.
Giving power back to the customer
For us, it's all about the customer. We've built an end-to-end and fully integrated digital user journey where our customers enjoy a seamless experience at every stage. Customers are empowered to manage and design their own mobile plan to best fit their needs.
With an easier customer experience and power over your plan each month, we've become the fastest growing network in Singapore.
Leading innovation in the telco industry
Circles.Life was born from the ambition of three friends. They discovered that like them, many couldn't find a telco that offered services catering to their mobile needs, so they decided to come together to create a revolutionary telco experience.
Circles X, our game-changing cloud-based technology platform, was built from the ground up. With this technology, we're able to rapidly implement innovative products, bringing them to our customers in an instant.
Building a great place to work and grow
At Circles.Life, every individual from our diverse and energetic team plays a part in making our ground-breaking initiatives possible. Join us as we work towards bringing our mission to the world.
At Circles.Life, every individual from our diverse and energetic team plays a part in making our ground-breaking initiatives possible. Join us as we work towards bringing our mission to the world.
As our Marketing Designer, you will be given a unique opportunity to work on high impact projects across different teams.
As a key member of our team, your responsibilities include:
- Focusing primarily on working with the internal team as well as external agencies to bring to life the marketing campaigns.
- Take ownership of a variety of assigned projects, while understanding timelines, budgets and maintaining the quality of output.
- Be a big picture thinker with the desire and hunger to execute on the detail of your ideas!
- Mentoring and coaching colleagues to realize their full design and thinking potential, and must be comfortable taking a group through a journey of discovery.
- Love to think through hard problems, have a passion for putting people (customers, users) at the heart of everything you do, and love to see your ideas through from conception to deployment.
- Have a strong understanding of the customer which you need to prioritize above all in all the projects that you work on.
This customer-first mindset is what will differentiate good design from great design, and this is what we need for Circles.Life.
You must have:
- Full competency in Adobe Design Suite and Basic Wordpress knowledge
- Design scope experience in the following:
-- OOH (Buses, billboards, roadshow booths, etc.)
-- Flyers
-- Website
-- Digital Ads (social, google, etc)
-- Work with Advertising Campaigns
-- Email marketing Design
-- Ad hoc designs (t-shirts, goodies, etc.)
- Strong ability to crystallize message in succinct and impactful visuals.
- Strong design sensibilities and understanding of proportion and com
- Strong sense of ownership and ability to work with minimal oversight.
- High capacity for multitasking and ability to prioritize when needed.
- Detail oriented with the ability to catch things most people will miss.
- Ability to draw or represent design thinking using traditional design tools, including hand skills.
- Strong experience in ideation, concept generation, as well as rapid, iterative low and high fidelity prototyping/ wire-framing.
- Forward-thinking mindset, ability and confidence to challenge the status quo to rethink and re-define how work gets done and new products get build.
- Competency in Sketch, Video Editing Capability, Photography skills and Basic Adobe AEM knowledge will be a plus
Do you feel that you have superior analytical skills, energy, drive and attention to details while being a team player? Lets meet!
A tremendous opportunity to learn from the best in the world - right here in Singapore! Click on "Want To Visit" to join us and don't forget to brush up your Wantedly profile!
Basic info
Looking for
Marketing Designer
Job type
Full-time
Company info
Founded on
January, 2013