Enjoy and thrive to work in a startup environment? Join Carousell - inspire the world to sell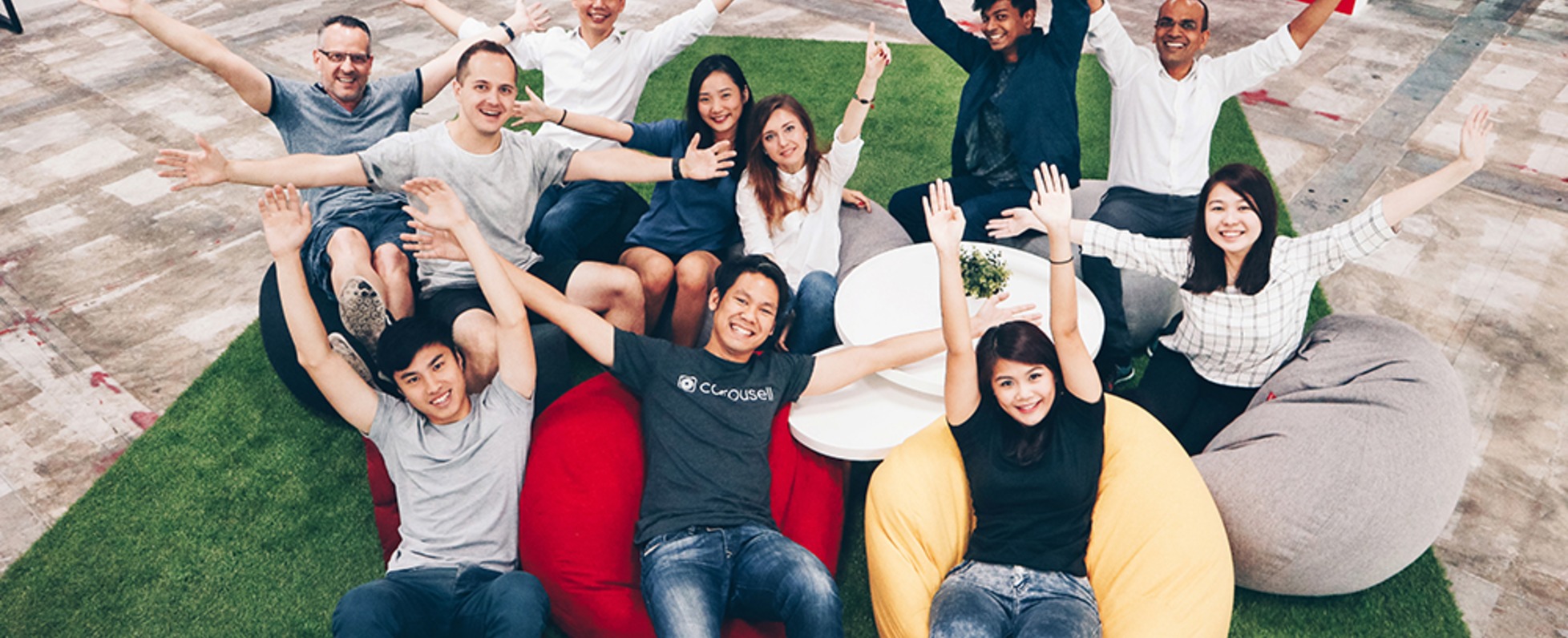 No description available.
Carousell is a simple and easy way to buy and sell with anyone so we can fill their lives with more meaningful things.
We are a mobile classifieds app that makes selling as easy as taking a photo, buying as simple as chatting. Launched in Aug 2012, Carousell began in Singapore and has expanded to 19 cities around the world, spanning 7 countries. With over 80 million listings, we are one of the world's largest and fastest growing marketplaces. Carousell has been ranked as the top Shopping app in Singapore, Taiwan, Hong Kong, and Australia, and is backed by leading international Venture Capitalists Sequoia Capital, Rakuten Ventures, 500 Startups, Golden Gate Ventures, and QuestVC. In Singapore, Carousell has a diverse range of products in 29 categories, including cars, lifestyle gadgets, and fashion accessories.
Our mission is to inspire every person in the world to start selling and buying to make more possible for one another.
At Carousell, we believe that technology is an enabler to solve meaningful problems at scale. We are crafting the most seamless user experience for people to sell what they don't need and find what they need.
One of the big reasons why our team is so aligned and passionate about what we do is because we all believe in the same core values. Here they are, exactly as they were when our co-founders first started the company.
1. Mission first
When faced with difficult decisions, always look to the mission. No single person's ego should come in the way of the mission.
2. Care deeply
We always ask how we can do better. And we go the extra mile to help and improve wherever possible.
3. Solve problems
Carousell was conceived because of our focus on solving problems. And this focus is what will keep us improving, always.
4. Be relentlessly resourceful
We do things that do not scale. And we work around constraints. We'll do whatever it takes to delight our community.
5. Stay humble
We are always less than 1% done. Our mission is to serve the world, and we want to make online selling accessible to every person who's connected to the internet.
We're looking for a Business Executive (Automotive/Property) to join us to lead up our global business development efforts. As we further our mission to inspire the world to sell, we need to ensure we grow sustainably with healthy revenue streams. This role will be able to execute swiftly to acquire new accounts and be responsible for the after-sales services to maintain a strong and healthy relationship with existing clients within these industries.
If you enjoy meeting up with new people and passionate about the automotive and/or the real estate market then read on!
What we need from you:
• Enjoy and thrive to work in a startup environment
• Able to identify new sales leads
• Maintaining a strong relationship with and identify revenue opportunities with existing clients
• Research organization and individual to understand the nature of your client base
• Contacting potential via email or telephone to set up appointment to establish rapport
• Attending conferences, meetings, and industry events
• Provide support to new and existing clients through vendor onboarding and on-site support
Basic info
Looking for
Business Executive (Automotive & Property)
Job type
Full-time
Special features
Available to talk on Skype / Free snacks/lunch
Company info
Founded on
August, 2012
Industries
Circulation / Retail Sales / IT (Telecom/SI/Software) / Media / Publishing