Take a step onto plate and take on this opportunity as our next Java Developer!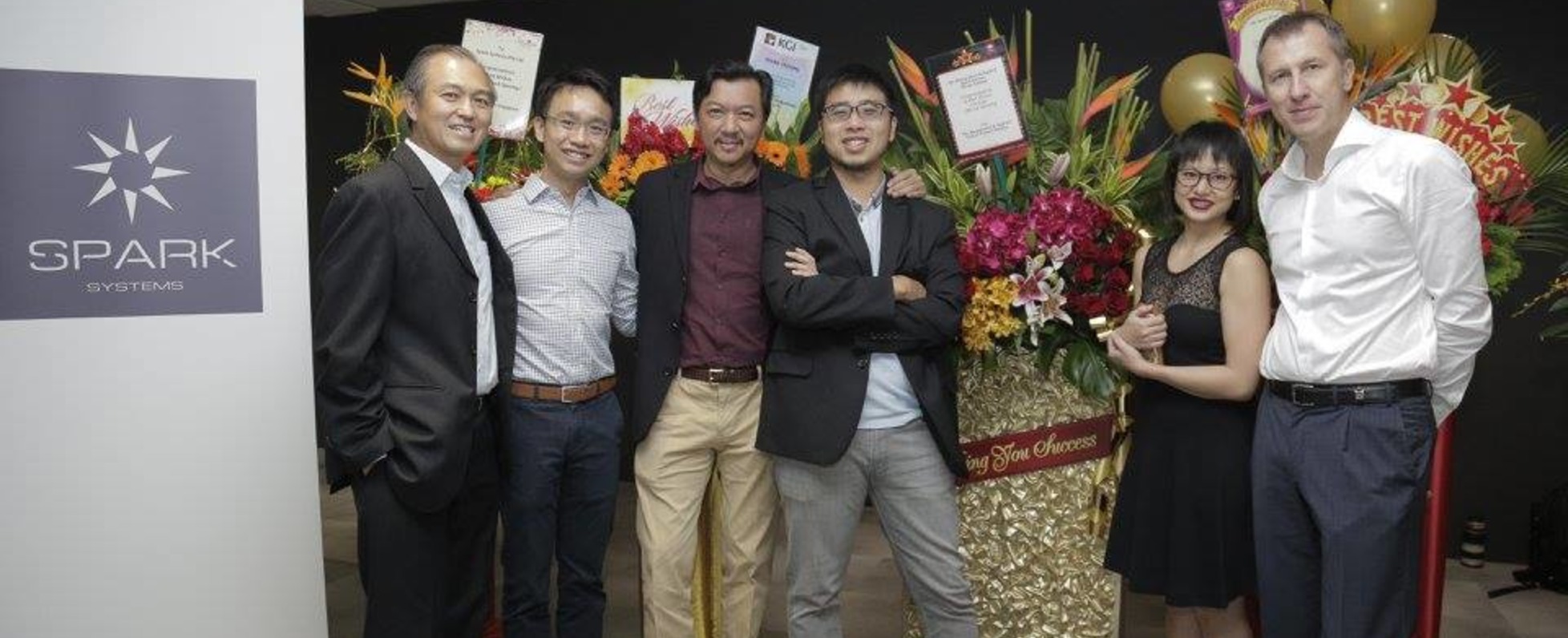 Spark Systems is a company conceptualised and started up in April 2016. Spark's focus is on building the next generation of FX trading platforms that are ultra-fast, resilient, low latency and cost-efficient.
We seek to bridge the gap between product offerings and actual user needs. The unique position of SPARK as the middleman allows us to play a facilitative role between liquidity providers and takers, enhancing your FX solution.
The challenges of FX today have never been greater amidst shrinking profits. The speed game, lack of suitable solution, high slippage and rejection rates, outdated technology, fragmented marketplace and high costs arise from the market due to a lack of a competent provider in the market. Our goal is to provide a robust trading platform that helps you to achieve better profitability, SparkFX aims to resolve all the issues of FX trading.
Spark Systems' founders comprises three industry veterans with deep domain knowledge in Finance, FX Trading, Technology and Software Engineering. With a collective total professional experience of more than 80 years, our core management team provides you with expert solutions and insights to meet your foreign exchange pricing and platform requirements and objectives.
Spark Systems provides you with the opportunity to:
• Develop distributed and scalable solution for market connectivity gateways using FIX or other financial protocol in a very low latency environment
• Participate in the server side development for low latency, high performance financial trading solutions
• Develop tools for performance tracking, monitoring and reporting on a suit of server-side applications
• Gain firsthand knowledge to cutting edge and class-leading technology for financial trading solutions
• Lead and mentoring junior developers
Educational Background and experience:
• Degree educated in an Engineering subject
• 5+ years of server side core java development experience
You would fit right in if you have:
• Advanced programing knowledge in Core Java
• Competent in low latency, high-performance server-side development
• Knowledge with FIX or other financial transaction protocols
• Knowledge in development lifecycle and build tools such as Git, Maven, Jira, Jenkins etc
• Knowledge in open source libraries and frameworks such as Spring framework, apache commons, Disruptor etc
• Working knowledge of Linux / UNIX, bash or Perl or scripting skills
• Working knowledge of SQL databases, queries and stored procedures
• Self-starter, good work ethics, resourceful and problem solver, being able to gain the initiative, work independently and produce a high-quality solution.
You would have a head start if you have:
• Knowledge of financial markets and financial transactions such as Forex, Equities, Futures
• The skills in high performance, low latency java development
If this sounds like you, Click on "Want To Visit" so we can set up an appointment for us to have a chat with you!
Basic info
Looking for
Java Developer
Job type
Full-time
Spark Systems Pte. Ltd. 80 Robinson Road, #15-03 Singapore 068898