We want you if you are a CREATIVE digital graphic designer!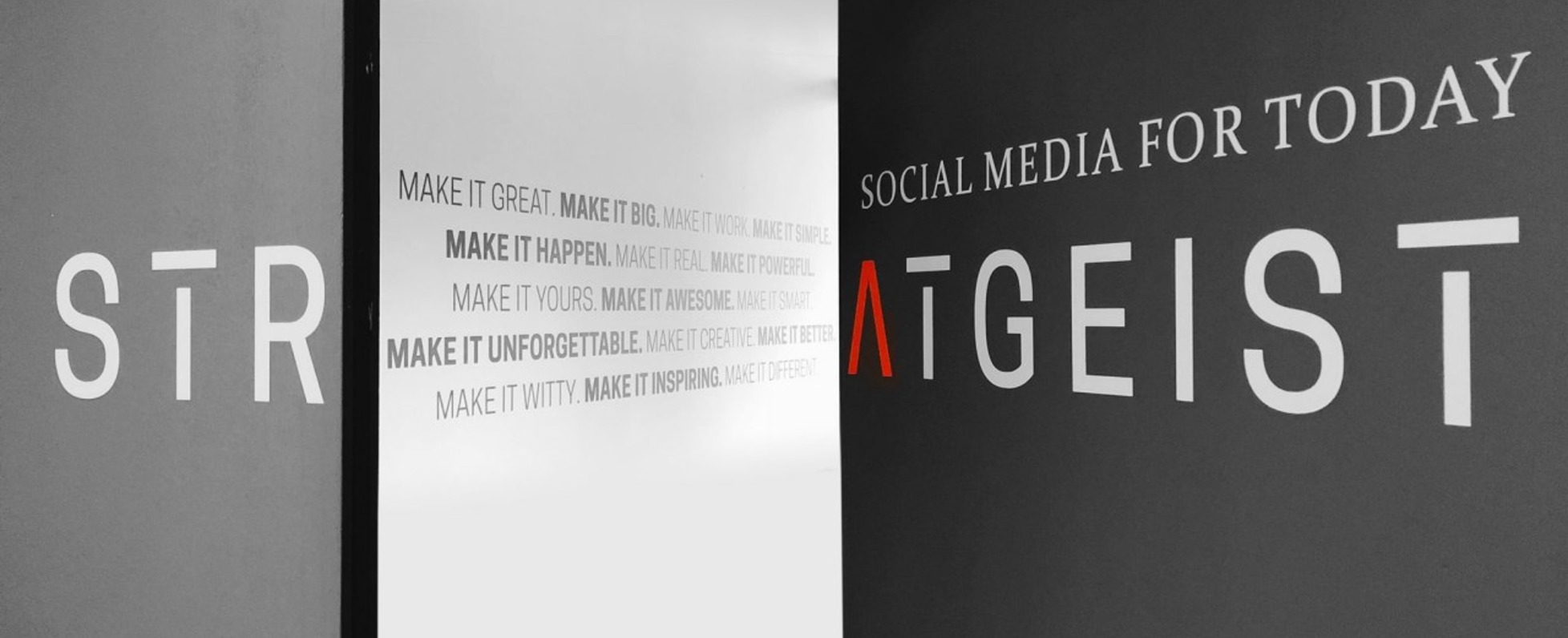 No description available.
Stratgeist Management
We provide comprehensive management services for brands who want to entrust their Social Media outreach to professionals who understand the nuances of marketing, promotion and publicity intrinsically.
Stratgeist Consultancy
Our consultancy arm works with brands who have dedicated marketing and publicity teams, providing strategic advise and guidance for companies to take the effectiveness of their Social Media to the next level.
Stratgeist Production
From high-value TVCs to viral Social Media clips, we are here to help brands harness the value of top quality video content on the newsfeed. Let us help you form the backbone of your digital media strategy with content that stands out on the newsfeed. Check out our showreel here: https://youtu.be/ZctFjZlkRtg
Stratgeist Training
Ready to take your personal knowledge of Social Media to the next level? Our targeted courses are designed to enable business owners, CEOs and marketing professionals with proven methods to achieve their business goals with maximum effectiveness.
We are dedicated to empowering brands to achieve their maximum potential on Social Media through personalised consultancy, management and training.
UNDERSTAND
The Social Media landscape is rapidly evolving and so is our client's business. Our first order of business is to understand our client's objectives, hopes and dreams.
STRATEGISE
Next, we merge our client's objectives with current trends and develop a strategy with the intention of future-proofing our client's business on social media.
ADVISE
Finally, we will keep working with our clients to refine the strategy and pivot quickly to meet the ever-changing landscape of social media.
Typical Duties
- Develop graphics and layouts for Social and Digital Media
- Contribute visual content for social media and website (graphics, videos, infographics, animations, etc.)
- Photography
- Develop presentations
- Contribute to design of posters and other facility graphics
Basic info
Looking for
Digital Graphic Designer
Job type
Full-time
Company info
Founder
Jason Lim
73 Ubi Rd 1, #06-58, Singapore 408733