WANTED: Analyst Programmer to join our growing team at EtonHouse!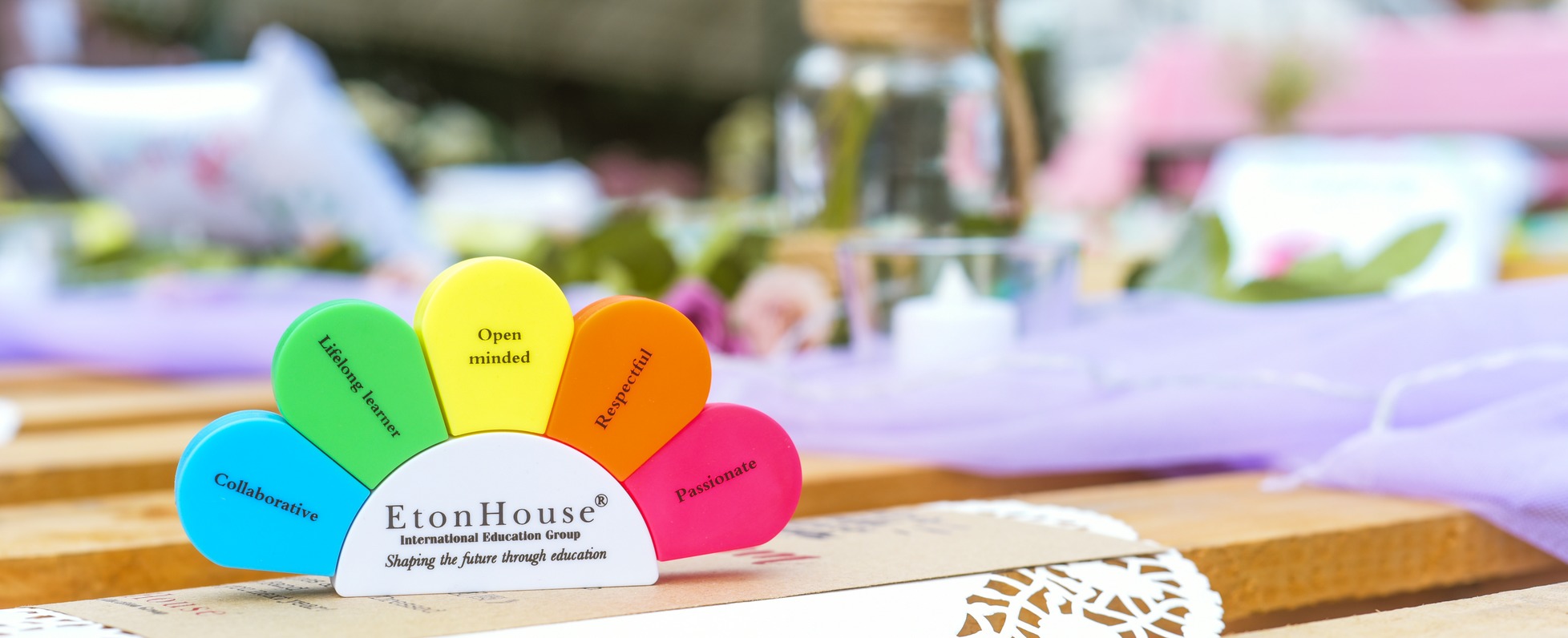 EtonHouse International Education Group

members View all (1)
No description available.
The EtonHouse International Education Group is headquartered in Singapore with 100 schools in over 11 countries. Together, these schools provide high-quality education to over 15000 children globally. EtonHouse has been at the forefront of international education offering innovative pre-schools and K-12 schools across Asia.
Our Vision & Mission

EtonHouse Vision
Shaping the future through education
EtonHouse Mission
Developing confident and capable global citizens
EtonHouse Image of Child
We see a child who is …
Curious
Communicative
Capable
Confident
Respected
EtonHouse Image of Educator
As a community of learners, we came up with the values that define us as educators. Teachers from different EtonHouse campuses across countries brainstormed and identified the 'Image of Educator' that determines the practice in our schools.
In 1995, EtonHouse set up its first Pre-School at Broadrick Road in Singapore. The school was well received by parents. It gave so much pride and satisfaction to the owners when parents came forward and told the school management that their children asked to go to school on weekends.
For more than two decades, parents have valued the high quality of research-based inquiry programme provided by EtonHouse. Building on continual support from parents together with its strong commitment to the pursuit of excellence and leadership in education services, EtonHouse has been expanding both locally and internationally. It now runs more than 120 schools in 12 countries across Singapore, China, India, Indonesia, Japan, Malaysia, Cambodia, Vietnam, Hong Kong, Myanmar, Kazakhstan and the Middle East. With sustained demand for high-quality education, the group has plans to expand further across Asia and beyond.
Reporting to the Head of IT Department, you are responsible for full suite of new application software/website development that covers both front end and back end.
• Work with Internal Business user to define user requirement
• Build the user interface for new application software
• Develop the application, server, and database that make up the foundational structure of a website/application software
• Prepare system documentation, such as functional specifications and technical specifications
• Prepare and develop User Acceptance Testing (UAT) plan, coordinate and administer UAT and pilot runs applications software
• Key contact and work closely with system vendors and business users / leaders to resolve all system related issues
Who we were looking for:
• Diploma/Degree in Computer Science, Information System or related discipline
• Strong knowledge on Framework 4 and above, Asp.net/C#.Net
• Hands on experience on MVC/Web services
• Experience working with Ajax, JQuery and JavaScript Framework such as Angular.js/Nodejs/Vuejs
• Should have good understanding of Application Support and business processes for the development and deployment of enterprise level applications
• Strong knowledge on MySql & MS SQL in writing queries and stored procedures /Functions and etc.
• Good communications and team player; proactive, problem-solving and willing to learn new technologies
• Self-motivated with the ability to prioritize, meet deadlines, and manage changing priorities;
• Proven ability to be flexible and work hard, both independently and in a team environment with changing priorities.
Basic info
Looking for
Analyst Programmer (ASP.net)
Job type
Full-time
178 Clemenceau Ave #06-00, Haw Par Glass Tower, Singapore 239926