Do you have what it takes to be our Office Management Specialist? Join us TODAY!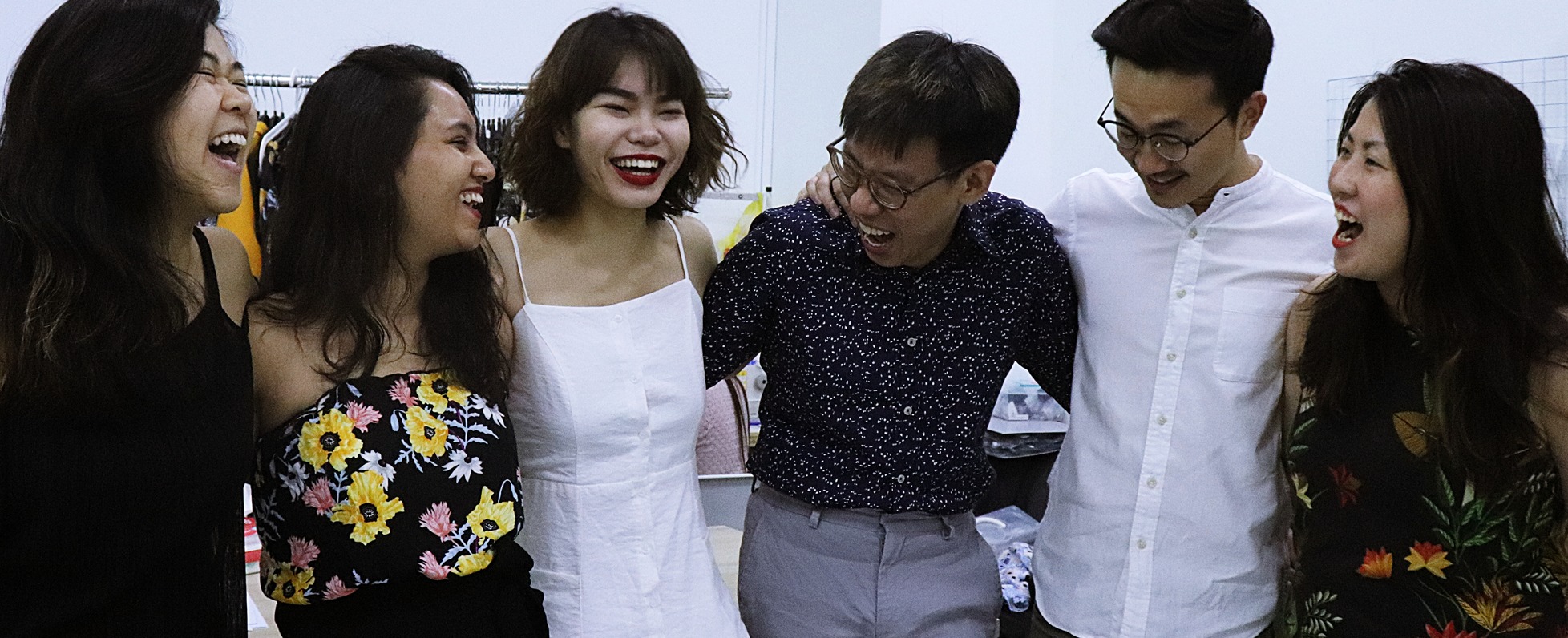 No description available.
StyleTheory is building Southeast Asia's first Fashion Sharing Economy through a 'Netflix-For-Fashion'​ model.
By offering an unlimited access to diverse designer wardrobes at a fixed and affordable monthly rate, our innovative take towards a completely new style theory takes away the pain and restores the fun in shopping.
"I have nothing to wear, AGAIN!", "My wardrobe is bursting", "I don't know what to buy" or more often than not "I have no time to shop". Heard that before?
We believe that every woman should have the freedom to wear and experiment with every style and designer she adores without being constrained. With StyleTheory, no one will every say, "I have nothing to wear!" ever again.
We aim to fulfill every woman's dream of having an infinite wardrobe. Let's celebrate life in style and make everyday an occasion to dress up for!
The Office Management & Procurement Specialist provides strong organizational and administrative support for activities related to facilities and operation of the office. This role will ensure the smooth running of the office and help to improve Company procedures and day-to-day operations. Designs and implements office policies by establishing standards and procedures, measuring results against standards and making necessary adjustments.
Job Scope:
1. Office Management
- Provide a supportive working environment, health, and safety standard in office
- Initiate engagement and recognition activities, to improve employee happiness and engagement
- Provision of cost-effective office infrastructure services, including space, stationery, nutrition, expat logistics support
- Reduction of defects and stock-out
2. Employment Compliance and Data Management
- Monitor changes in labor law and adapt internal processes based on it
- Manage employment contracts, including the extension of employment offers within company procedure and labor law
- Collect the candidate's pre-employment requirements depending on the policy and other legal administration
- Manage and update employee data due to hiring, internal movement, termination, and resignation
3. People Service Center
- Respond to employee inquiries, identifying employee needs, processing necessary transactions and escalating issues as required, especially in area of benefits, people processes, policy, and issues
- Act as point of contact for vendors, including the coordination and transfer of data to external party (example: vendors, providers, auditors, and consultants)
- Maintain employment policies, ensure legal compliance, manage employment cases, deal with employee relations issues both white and blue collar employees, such as annual leave and work hours.
You should have:
- Min. Bachelor degree
- Min. 2 to 3 year of relevant experience in Office Manage/ People Service function
- Experience in payroll and other compulsory processing
- Experience in start-up, e-commerce, technology, or similar environment
- Communication skills, the ability to see details, and ability to handle sensitive matters
- Ability to interact with all levels of an organization
Do you have what it takes to join our dynamic team at the forefront of innovation to continuously enhance the journeys of our customers?
Basic info
Looking for
Office Management Specialist
Job type
Full-time
Company info
Founder
Chris Halim
Founded on
January, 2016
Headcount
30 members
Industries
IT (Internet/Mobile) / Apparel / Beauty
Interlocal Center, 100G Pasir Panjang #06-17 S118523