Machine Learning Platform (Tech Lead) - Join our team here in Singapore!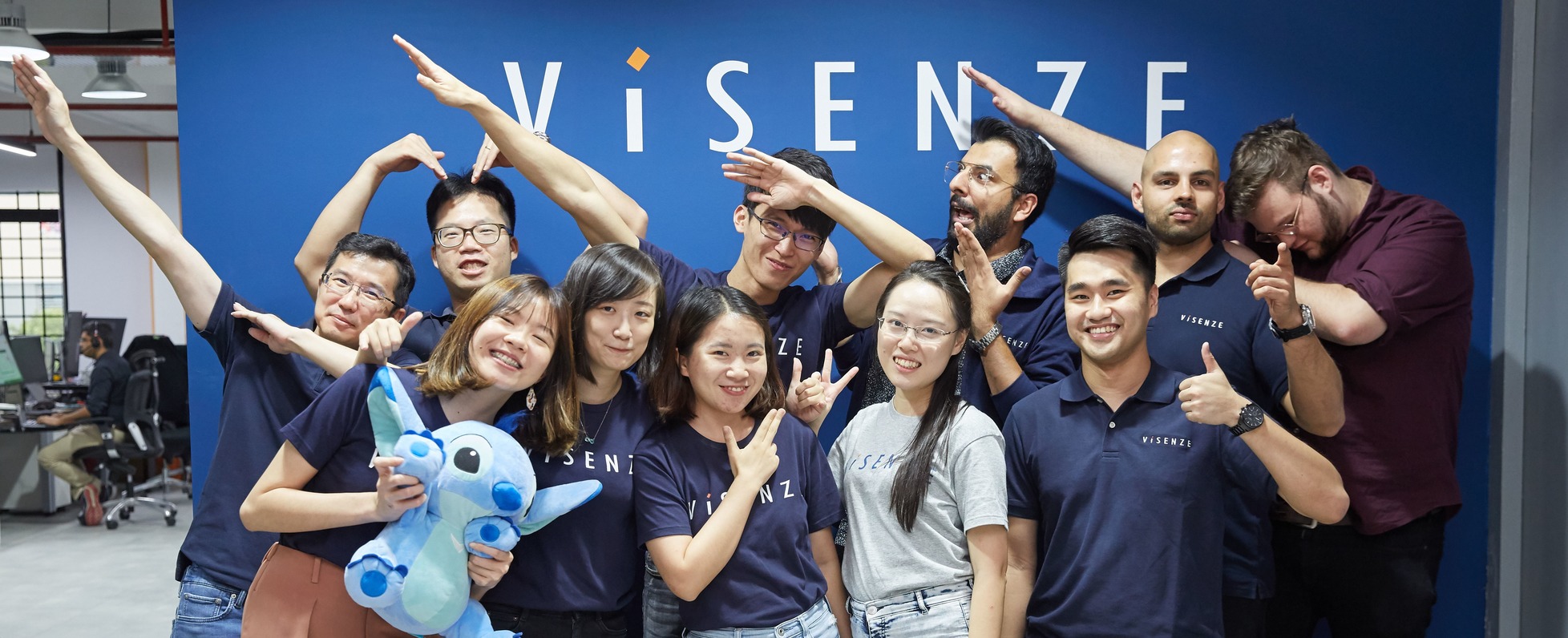 No description available.
ViSenze powers visual commerce at scale for retailers and publishers. The company delivers intelligent image recognition solutions that shorten the path to action as consumers search and discover on the visual web.
Mission
Our mission is to unlock the intelligence captured in any rich visual content using sophisticated image recognition technology and visual driven analytics.
Through continuous large-scale rapid machine learning and practical Research & Development based on real-world problems, ViSenze helps today's digital businesses address inherent challenges of fast-growing visual content across web, mobile and social media platforms.
ViSenze is an Artificial Intelligence company providing visual search and image recognition cloud services for enterprise users from different domains, across different continents. Our technology powers visual search applications for some of the largest e-commerce and internet businesses in the world such as Rakuten, Uniqlo, ASOS, Caratlane and Zalora.
The mission of the Machine Learning platform is to equip engineers and data scientists to build production-ready deep learning driven computer vision applications, by simplifying the development and deployment of deep learning models. We are building a robust, extensible and efficient end-to-end Machine Learning platform, which includes distributed systems, abstractions, and development tools. We're growing quickly, hence we're looking for a Tech Lead to lead this team. In this role, you'll tackle both people and technical challenges. Together with the team, you'll solve challenging technical problems at the intersection of machine learning, distributed systems, and high-performance computing.
Responsibilities:
● Manage a team that designs, develops, troubleshoots and debugs software programmes for distributed, serverless, large-scale application framework.
● Apply your knowledge of software architecture to manage software development tasks associated with developing, debugging or designing software.
● Work closely with Data Science team and Algorithm team to set goals, define roadmaps, and build systems that maximize ease of use, innovation, performance, scalability, and reliability.
● Advise on code quality, high-level architecture, and the adoption of new technologies in the industry.
REQUIREMENTS
● 7+ years of experience in coding with languages such as Python, Go, Java, C/C++.
● 5+ years of industry experience in large-scale backend infrastructure or machine learning.
● 3+ years of experience in managing a technical team of 3+ engineers, including hiring and performance management.
● Experience in architecting, building, and maintaining large-scale, end-to-end machine learning systems.
● Demonstrated leadership and people management skills. Strong communication skills, analytical skills, and understanding of product development.
● Ability to make data-driven decisions and communicate clearly with team members.
● Passion for taking initiatives and driving high-ROI solutions in a rapidly-changing environment.
● B.S., M.S., or Ph.D. in Computer Science, or equivalent.
Preferred:
● Experience with one of the big data tech stack, Hadoop, Kafka, Samza, Spark, Flink, Storm or similar
● Experience with Kubernetes-based infrastructure design
● Knowledge of machine learning programming abstractions such as TensorFlow, Caffe, PyTorch or similar
● Experience building new AI/ML technologies
*NOTE THAT THIS POSITION IS BASED IN SINGAPORE AND IF YOU ARE INTERESTED, CLICK "WANT TO VISIT" TO APPLY. ONLY SHORTLISTED CANDIDATES WILL BE CONTACTED.
Basic info
Looking for
Engineer/programmer
Job type
Full-time
Blk 67, Ayer Rajah Crescent #07-11/12 139950 Singapore