Cybersecurity Technical Specialist - Be part of dynamic team in Singapore!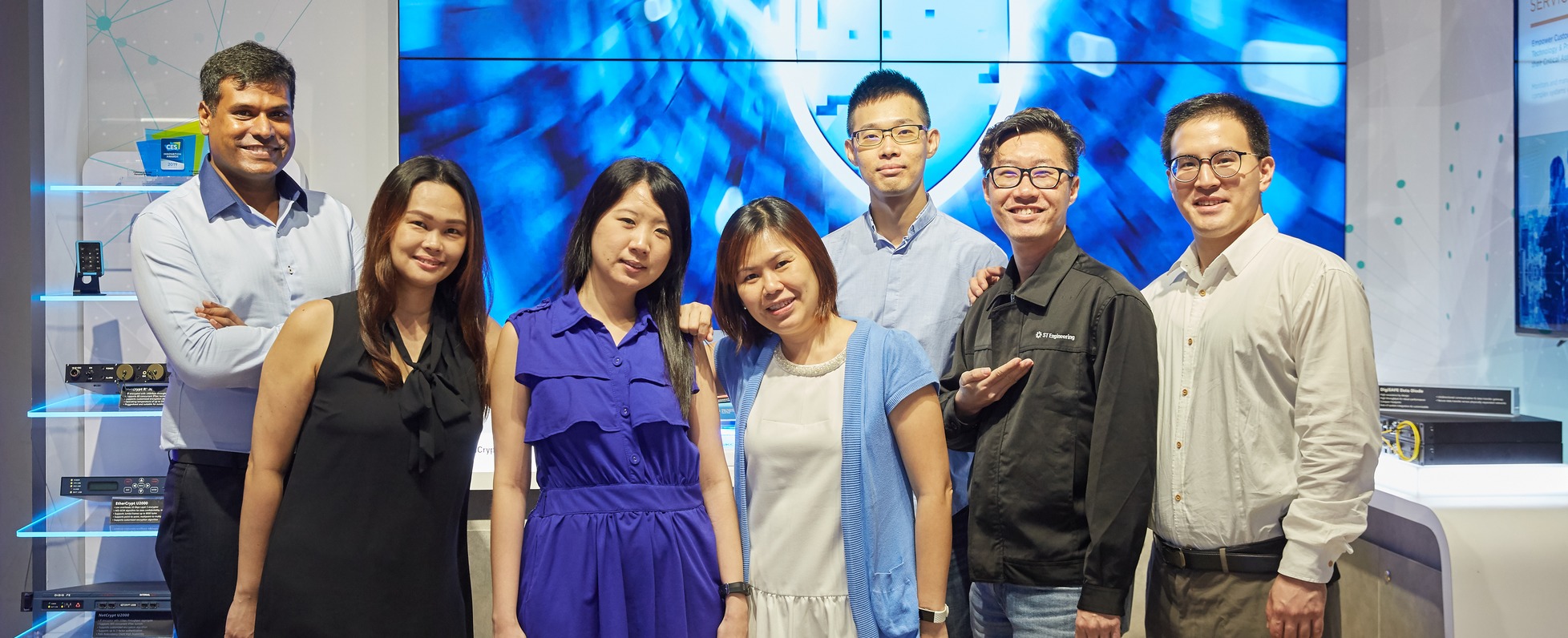 No description available.
ST Engineering is a global technology, defence and engineering group specialising in the aerospace, electronics, land systems and marine sectors. Across the globe, our employees bring innovation and technology together to create smart engineering solutions for customers in the defence, government and commercial segments.
Mission
We are an integrated defence and engineering group. We bring value to our customers and partners through our delivery of total, integrated quality solutions and support.
With more than 500 smart city projects across 70 cities in our track record, we are also helping to transform cities through our suite of Smart Mobility, Smart Security and Smart Environment solutions.
We are looking for the incumbent to serve as a Cyber Security Technical Specialist within the project to play a technical and consultancy role.
Responsibilities:
• Prepare IT security policies and action plans for review.
• Evaluate IT security products and solutions features for use within the Project.
• Develop and implement Security management frameworks and governance.
• Implement Security Incident Management and handle security incidents.
• Analyse and update Customer on latest security problems, risks and solutions.
• Perform threat risk assessment of the System.
• Perform other activities necessary to ensure a secured system.
Requirements:
• Diploma/Bachelor/Masters Degree in Information Security/Cyber Security or IT-related discipline.
• A minimum of 3 years in a technical role such as technical lead, team lead, or other hands-on leadership role ideally for a major consultancy or system integrator.
• A minimum of 3 years in a consultancy role which advice customer on ISO27001, security operation, ideally for a major consultancy or system integrator.
• Strong understanding of IT infrastructure and security implementation.
• Experience in IT hardening, Identity Management, SOC implementation and Operations.
• Ability to understand security hardening strategies for network, active directory and access control services for various IT environment, includes continuity plans and recovery strategies.
• Knowledge in Big Data, Database, Cloud Services and Software Defined Network or Data Analytics (Preferred).
• Possess professional security certifications such as CISSP, CISM, or other equivalent preferred (CISSP, CISM, CISA, CEH, SANS/GIAC, CERT).
*NOTE THAT THIS POSITION IS LOCATED IN SINGAPORE AND IF YOU ARE INTERESTED, CLICK "WANT TO VISIT" TO APPLY. ONLY SHORTLISTED CANDIDATES WILL BE CONTACTED.
Basic info
Looking for
Engineer/programmer
Job type
Full-time
ST Engineering Hub 1 Ang Mo Kio Electronics Park Road #07-01 Singapore 567710