WANTED CX/UX Consultant for the iShopChangi team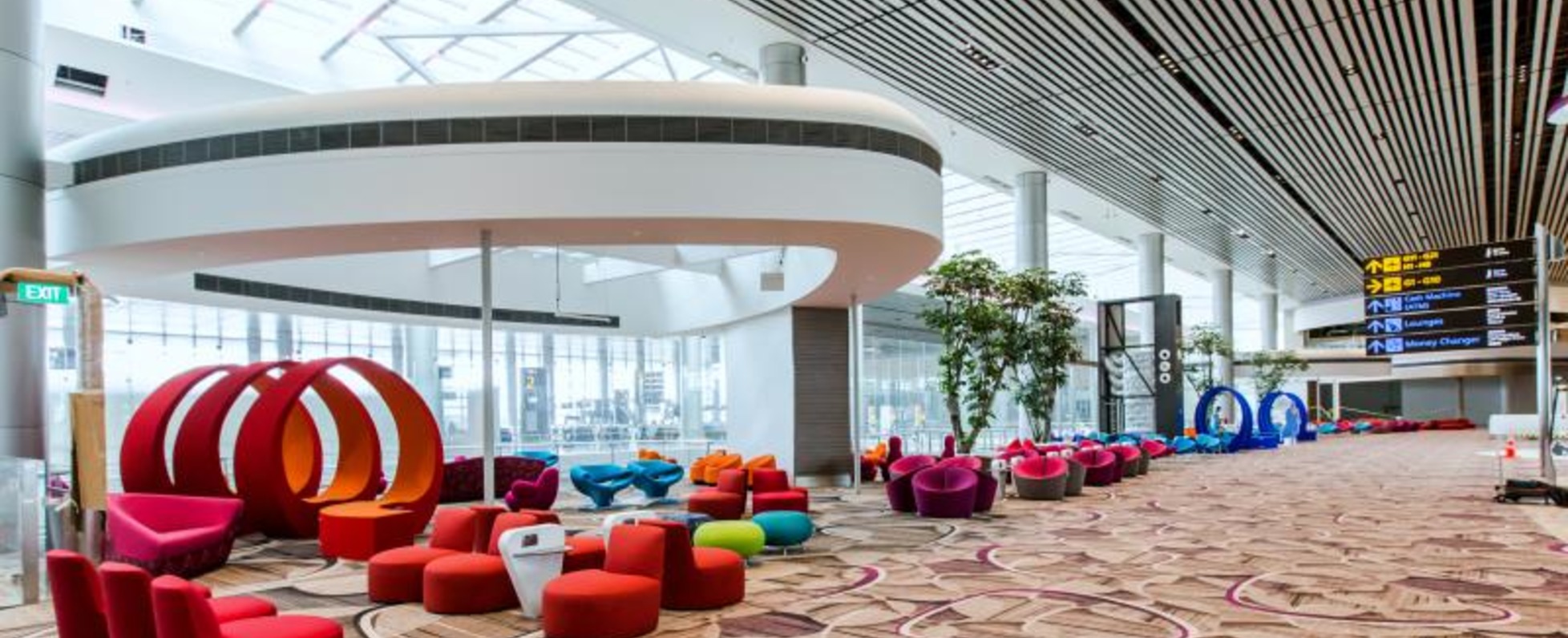 Jeanette Lim
Senior Manager, Talent Acquisition
Changi Airport Group (CAG) is the manager of Singapore Changi Airport, a leading air hub in Asia and one of the world's most awarded airports.
As airport manager, CAG performs the key functions of airport operations, air hub development, retail and commercial activities, infrastructure development and airport emergency services. CAG also manages Seletar Airport, and through its subsidiary, Changi Airports International, it takes Changi's presence beyond Singapore's shores through consultancy projects and investments in foreign airports.
Our Mission:
To be the world's leading airport company, growing a safe, secure and vibrant air hub in Singapore and enhancing the communities we serve worldwide.
Our Vision:
Exceptional people, connecting lives.
Our Values:
Our values guide us in everything we do. They are the foundation for our decisions and the heart of our organisation. Changi Airport Group is about world-class service, delivered through our passion and culture of excellence.
Today, Changi Airport is renowned for its unrivalled passenger experiences, which have become synonymous with global connectivity, clockwork efficiency and unique, thoughtful services.
As the number of passengers we welcome continues to rise, and the needs of those passengers become increasingly sophisticated, our challenge is to raise our standards even higher.
It's a challenge we are already embracing, with creative solutions and signature experiences that will redefine air travel for generations to come.
We are looking for a talented Senior UX/CX Consultant. The ideal candidate should have an eye for design, possess superior attention to detail, and be able to translate high-level requirements into beautiful, intuitive, and functional user experiences. You must understand and be able to articulate what is a great customer journey using both online and offline to create moments that WOW for seamless experience.
As a leader in your field, you will create highly innovative, usable, and engaging eCommerce and digital experiences. You must love data and how it can be used to further personalize and create a crafted experience one to one. The ideal candidate excels at using customer feedback, UX best practices, and competitive analysis to determine appropriate user/process flows.
What you will do:
Lead user experience improvements and recommendations
Use customer feedback, user experience best practices, and competitive analysis to design appropriate user flows and customer experiences for maximum usability and customer satisfaction
Collaborate with x-functional team and partners to define our digital user experience strategy
Lead meetings or other efforts to gather requirements and define user experience solutions
Work with insights and analytics to develop and promote recommendations for user experience improvements within a project or stream
Manage and grow the UX function and team

Required Skills & Qualifications
Degree with 3 to 6+ years of work experience as a UX/CX consultant/designer with a strong portfolio in eCommerce related initiatives
Proficiency in design and website prototyping tools and able to draw up Lo-Fi to Hi-Fi wireframes to facilitate user testing, A/B testing, and stakeholder collaboration.
Excellent visual design skills with sensitivity to user-system interaction
Ability to present your designs and sell your solutions to various stakeholders.
Ability to solve problems creatively and effectively
Skill in User Interface design (UI), User Experience design (UX)
Experience in User testing and/or A/B testing
Up-to-date with the latest UX/CX/UI trends, techniques, and technologies
Experience working in an Agile/Scrum development process
Experience in native mobile design
​​​​​​​Team player and collaborator, effective communicator, high expectations of design and experience quality, keen interest in the wider design community.
Basic info
Looking for
CS/UX Consultant
Job type
Full-time
Singapore Changi Airport PO Box 168 Singapore 918146