Sleek presents: How to recruit, manage and retain top talents!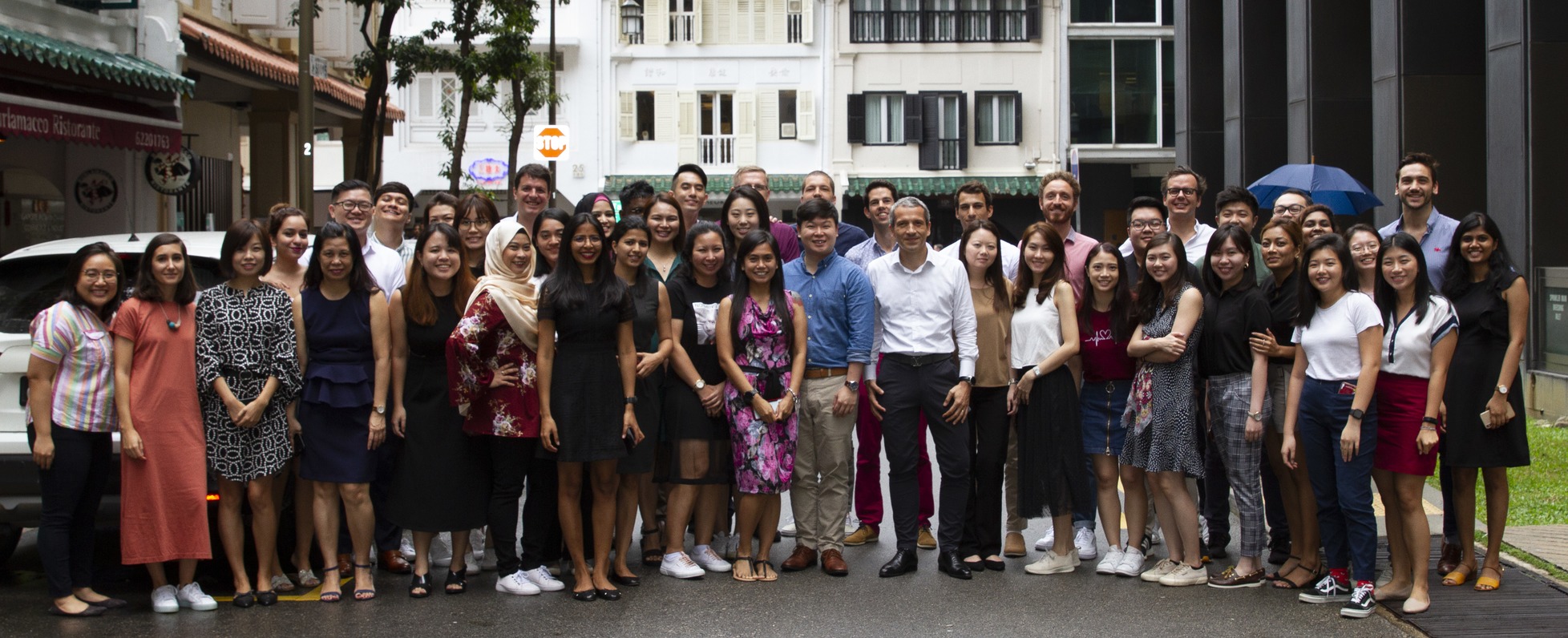 Meetup
2020.Sep.10
Thu
18:00 ~
at Sleek Tech Pte. Ltd - Online meetup
priyanka sharma
Business (Finance, HR etc.)
Businesses organization leaders and HR managers looking for ways to optimize their HR practices.
Sleek is bringing an exciting virtual event for entrepreneurs and business owners.
With speakers from industry leaders, Wantedly & Talenox, the webinar will discuss tips and tricks on how you can recruit, manage, and retain top talents!
Date: Sept 10th
Time: 6-7 pm
Join from anywhere in the world on Zoom!
*The Zoom link will be sent via email 1 day before the event.
Please RSVP here to reserve your spot!
Our speakers will answer questions on topics such as:
Recruitment insights in the COVID-19 world
How to recruit the right people for your company
How to manage them afterward in terms of payroll and other services.
-------------------------------------------------------------
OUR PANELISTS -
Gordon Ng (CEO & Cofounder of Talenox)
"When he was working in an HR Outsourcing company previously, he realised how backward the industry was with regards to the HR technology. Now a CEO and co-founder of Talenox, Gordon works with the Talenox team in dedicating operations to automating HR processes with a suite of apps – Profiles, Payroll and Leave."
Andrew Tan (Country Manager of Wantedly)
"Andrew is passionate about building ecosystems to help people help others. Before joining Wantedly, Andrew co-founded a Social Enterprise, The Shiok Collective, served as Head of Southeast Asia at BeMyGuest, and was Investment Director at One Belt One Road Venture Capital. Having accumulated international experience in his entrepreneurial journey, Andrew gives back by mentoring startups and speaks at conferences in the region."
Moderator: Daniel Spencer (Head of Business Development & Partnerships at Sleek)
"Daniel has more than 10 years of success helping businesses to start, grow and scale in international markets. At Sleek - Singapore's fastest growing Digital Corporate Secretary - Daniel's leads a team of rockstar advisors to help startups, investors and SMEs succeed in Singapore and the wider SEA region."
Sleek presents: How to recruit, manage and retain top talents!
2020.Sep.10
Thu
18:00 ~
at 28c Stanley Street - Shophouses - Level 3