Webinar with Sparkline Analytics Consultants - Digitise your business with Google Analytics!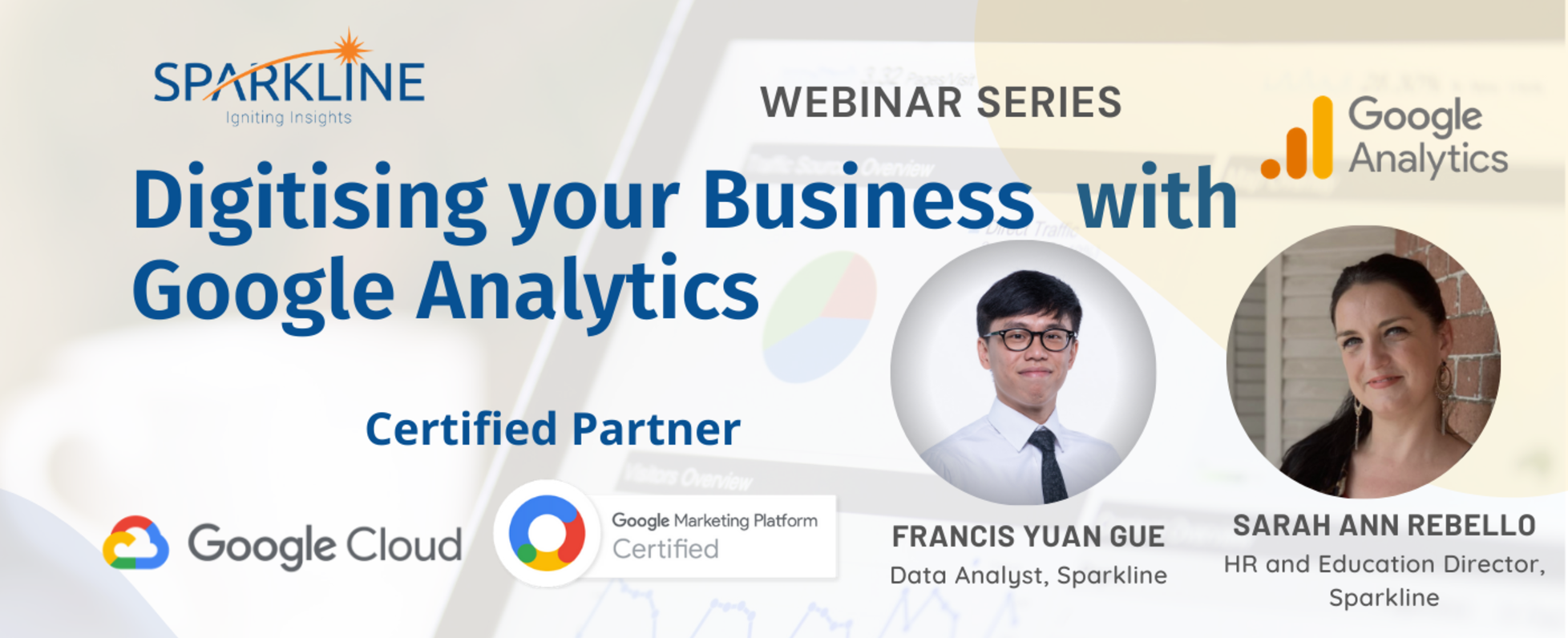 Meetup
2021.Apr.14
Wed
11:30 ~
at Sparkline - Online meetup
Tina Ahmed

Account Manager - SE Asia
I am an experienced HR Professional with extensive experience in driving impact through implementing and maintaining solid HR Processes and Procedures but also ensuring a cohesive internal culture is at the heart of every team I work with!

Currently leading HR & Culture as well as Education & Tr...

Executive Assistant at Sparkline

Tina Ahmed
Account Manager - SE Asia
Thinking about how to best position your business for growth? Keen to re-energise your data strategy with new insights?
Google Analytics is one of the most popular digital analytics software. It is Google's free (also paid versions and licences on offer) web analytics service that allows you to analyse in-depth detail about the visitors on your website.
It provides valuable insights that can help you to shape the success strategy of your business.
Meet our panel from Sparkline Consulting team as they focus on key areas for digitising businesses to consider when looking at adopting analytics tools and harnessing data to make better business decisions.
Sign up today (for free!) to join us for the session.
See you there!
www.sparkline.com
**Please note the video link to join the webinar will be sent to all registered attendees 1-hour before the start of the session.**
You will be hosted by Head of HR & Education for Sparkline, Sarah Ann Rebello who leads our Internal People Development and HR needs as well as all external Training Programmes and initiatives.
Francis Guan Ye will be joining us our Subject Matter Expert to share more about how he uses the Analytics Tool GA on a daily basis to support Sparkline's Global Clients to better understand their consumers and their own business potential through data.
Company info
Sparkline
Founded on 2013/01
30 members
31 Tanjong Pagar Rd, #04-01 Singapore
Webinar with Sparkline Analytics Consultants - Digitise your business with Google Analytics!
2021.Apr.14
Wed
11:30 ~
at 31 Tanjong Pagar Rd, #04-01 Singapore