Payment Mobile Application Developer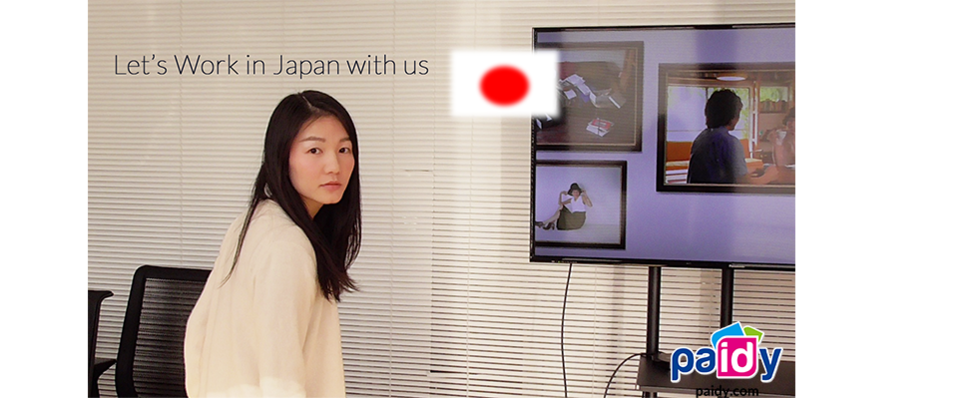 Exchange Corporation KK

のメンバー 全員みる(8)
I'm Gopal from India.
I'm work as an engineer.

I'm CEO.
CEOのラッセルです。
スタンフォード大学大学院にて金融工学の修士を取得後、メリルリンチ、ゴールドマンサックスを経て27歳の時にエクスチェンジコーポレーションを設立。

エンジニアの山本です。
私は学生インターンから正社員として採用されました。

CTO
Paidy is a fast growing Fintech company revolutionizing consumers' financial lives.
We are starting with offering everyone with a mobile phone the chance to pay later, or even in installments, simply by entering their phone number and email address.
Our plans are even bigger and to help us and our retailers' growth targets we are looking for a world class Mobile Application Developer to join our fast growing team located centrally in Tokyo.
-Mission and Vision
Our mission is "To empower human beings through instant financial access"
First step on that journey is offering "Paidy checkout" giving Japanese consumers an easy way to buy online and even pay purchases in installments only using their phone number and e-mail to create an account.
Shortly more offerings will follow giving consumers a complete new way of financial access.
Paidy is a FinTech leader in delivering cardless payments and other financial services to mass market and business. Our proprietary solutions are at the forefront of revolutionizing online & mobile payments, p2p transfers, personal finance and merchant settlement.
We are growing fast. We are hiring talented and passionate people to work on problems to deliver our vision. Join the team and help shape the future of FinTech.
-Job Description
Paidy is hiring Mobile Application Developers to build the next generation of Paidy's personal financial services experience - Native mobile applications. Your job will be to work closely with the Product Development and Platform Engineering teams to design, develop and continuously improve native iOS and Android applications, including the company's MyPaidy service. In addition, you will extend Paidy's mobile Merchant SDKs to reflect new features to the payment network.
You will have the opportunity to work in a very product-focused environment where the applications you help build are used by millions of users.
-Responsibilities:
● Develop and continuously improve Paidy's mobile applications
● Develop and maintain Paidy's merchant SDKs
● Collaborate with other engineers to improve the company's REST APIs
● Integration of Paidy's proprietary Artificial Intelligence and Machine Learning
technologies in to mobile applications
● Ensure that Paidy remains at the forefront of mobile technology, including
offline technologies such as Bluetooth LE Job Requirements:
● 3+ years iOS and Android development experience (required) ● 3 + years Java and Swift or Objective C (required)
● Team collaboration via GitHub (required)
募集情報
探している人
モバイルエンジニア
採用形態
中途採用
募集の特徴
Skypeで話を聞ける / 留学生さん歓迎 / ランチをご馳走します
会社情報
創業者
ラッセル・カマー
設立年月
2008年3月
社員数
48 人
関連業界
金融・保険 / 情報通信(Web/モバイル)