WANTED! A Food-loving Sales Associate To Grow Our Foodie Community in HK!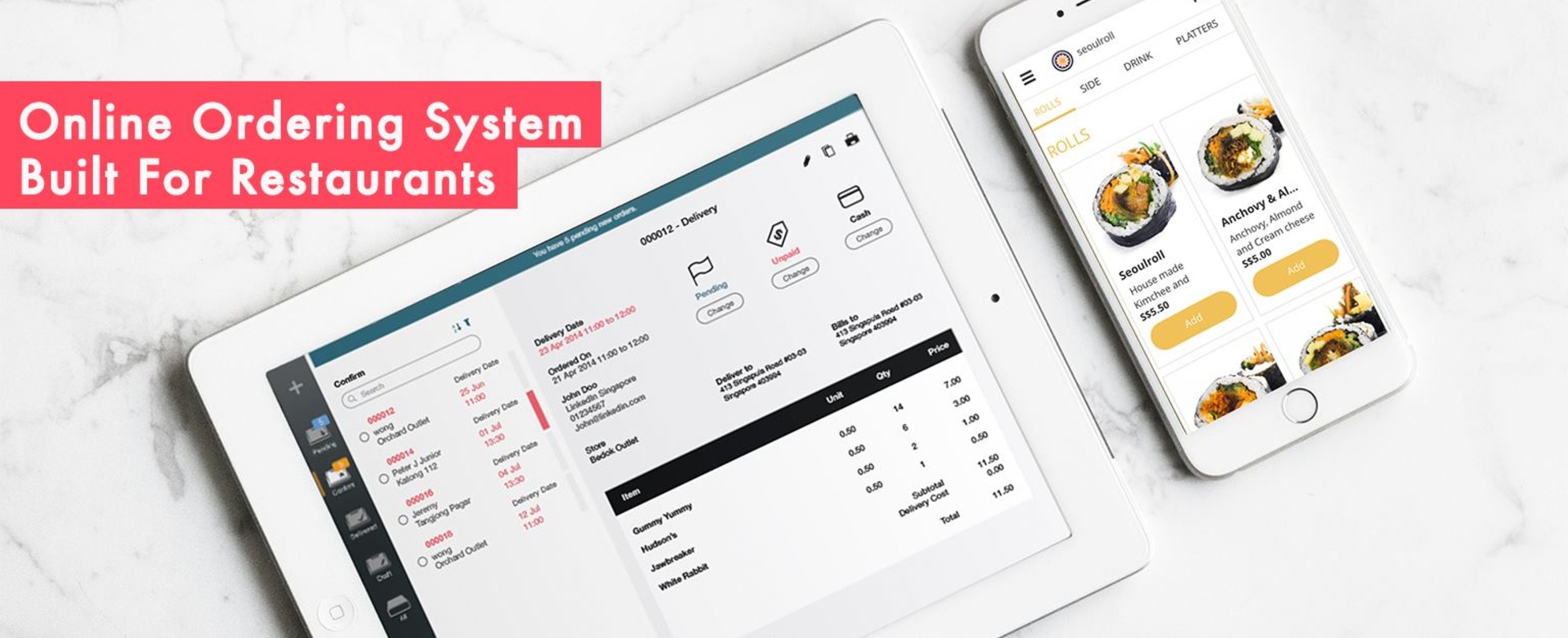 Oddle is a Singapore-based startup that provides a smart online ordering system that enables F&B business owners to manage their own take-away orders, and grow their business by reaching out to an infinitely larger pool of non dine-in consumers. In doing so, we endeavour to create an F&B eco-system that is sustainable, merchant-centric, and brings great value to all parties.
After a span of over 3 years, more than 1,400 brands have come onboard with us all across Singapore, Hong Kong, Taiwan, Malaysia and Indonesia. Some of them are Paul, Lady M, Paris Baguette, Ambeng Cafe, JK Don and many more.
Yes, we are in the Food & Beverage business ourselves and understand what works for our industry. Not just that, we experienced the same problems just as every restaurateur — manually taking down orders, calling up multiple outlets for sales reports, inaccuracies in message relaying, and the list goes on. These problems don't sound like they belong to our smart-phone era, do they? This is why we created Oddle : the operation-friendly online food ordering system that makes our lives as restaurateurs simpler.
We believe that running restaurants should be simple. So much so that when we found out what a huge pain-in-the-ass it is operationally, to provide takeout and delivery options in our own restaurant, we almost didn't want to do it.We searched high and low for a simple-to-use solution. But it's nowhere to be found. So what the heck, we decided to build it ourselves.
Turns out that restaurateurs all over the world feel the same. Our simple solution garnered 1,400 brands in a span of 3 years, and we expanded from Singapore to a couple more countries (Malaysia, Hong Kong, Taiwan), with paying merchants from as far as the USA.
We believe in empowerment and autonomy. We believe that good ideas can come from anyone, from the CEO to the super intern.
We might be colleagues, but we are very familial with one another. It is not uncommon to see us working til the wee hours, heading out for supper together, and repeat the process the next day. And the day after.
We work hard, and play hard. But because everyone puts in the extra mile and then some. Our definition of work-life balance is Work = Life. (But we do have fun at work. Really)
We are a Singaporean start-up company that provides a SAAS-based e-commerce solution specifically designed to aid the operations of F&B businesses. Launched in 2014, our all-in-one order management system has been serving over 1400 merchants and has transacted over USD 13M worth of orders across South East Asia.
As with most start-ups, Oddle's sales team is crucial in driving our growth. Our Hong Kong office is seeking for dynamic and self-motivated individuals who are passionate about making difference in empowering F&B businesses.
WHAT YOU WILL BE DOING
----------------------------------
As a Sales Associate under our Business Development team, you'll be reaching out and engaging directly with various levels of management in corporations and stand-alone restaurants-alike. You'll identify clients' current challenges and concerns and present how Oddle can provide solutions and add value to their particular business. Maintaining strong client relationships and gathering valuable feedback are also important responsibility of the sales team.
WHO WE ARE LOOKING FOR
-------------------------------------
You need to enjoy interacting with people from different walks of life - so interpersonal and communication skills are essential for this role. You'll also need to be highly self-driven with the ability to endure pressure in achieving sales targets. Prior sales experience is an advantage but fresh graduates with proven skillsets are welcome to apply. Candidates should be fluent in Cantonese and English. Only those with proper visa to work in Hong Kong will be considered.
WHAT YOU CAN EXPECT
-------------------------------
Our company prides itself of our flat organizational structure, and everyone is encouraged to voice their thoughts and suggestions.
If you're a driven individual looking for a tremendous personal and career growth opportunity, we would love to get to know you better. Simply complete your Wantedly profile and click on "Want to Visit" to connect with us!
Basic info
Looking for
Sales
Company info
Industries
IT (Telecom/SI/Software) / Restaurants / Food Services
The L Plaza Unit 1001, 367-375 Queens Road Central, Hong Kong