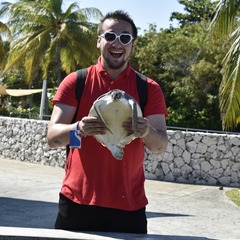 Tyler Jarman
Do what you can't
Shinjuku

Joined on 2016/08/15
Sign up to view full profile
Self introduction
Howdy, I am in charge of filming, planning, and direction for Doga TV project, which targets foreign tourists, and businesses wishing to increase their foreign business. I graduated from University of Kansas after returning from a year abroad in Japan.

I returned to Japan to learn more about the culture, language, and business world. Along the way, I picked up a lot of valuable skills, including negotiation skills, leadership, and a better understanding of the Japanese working environment.

At my current job, I make it a point to follow the strict guidelines that come with working at a Japanese company, while also educating my fellow coworkers on methods that may or not help push our projects and company forward.

My goal is increase my knowledge in as many fields as possible and constantly "do what I can't" in order to limit my weakness while building upon my strengths.
Work experience
Teacher

English Teacher

2013-06 - 2015-04
Projects
A video production company that markets to foreign tourists to Japan. We make videos showcasing different areas, shops, food, and cultural information regarding Japan. We also communicate with businesses offering our video/casting services to those wanting to target a foreign market.

2015-11 - 2017-3
Education
Japanese/Japanese history

Japanese history/ Japanese

2012-12

Japanese

Japanese history and culture. International interpersonal relations.

2011-06
Recommendations
No recommendations