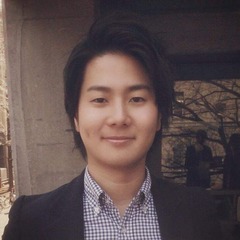 International Director

東京都港区

Joined on 2011/12/10
Sign up to view full profile
Self introduction
Obi joined East Ventures in 2014 and currently serves as an International Director. He is in charge of East Ventures investment activities in both Japan and Southeast Asia.

He has been a backpacker since the age of 18; and has traveled over 15 countries. This experience lead him to organize the biggest backpacker event in Japan gathering more than 1000 students in 2011. He started his familiarity with the startup ecosystem during his studies at Waseda University.

He has also successfully cofounded a venture at Philippines in 2012.
Work experience
International Director

2014-01 -

Project Coordinator

化粧品メーカー向けエンタープライズiPadアプリの中国でのグローバルアウトソーシングプロジェクトを担当

2012-10 - 2013-07

インターン

2011-05 - 2011-07
Projects
TABIPPO

学生向け1000人規模イベントの企画、統括運営

2011-6 - 2011-9

バックパッカー

アジアを中心に一人旅

2009-8 - 2011-9
Recommendations
シンガポールで会ったオビくん

Akiko NakaConnection from Business

Founder, CEO / ウォンテッドリー株式会社