We're looking for a talented contract front-end web developer!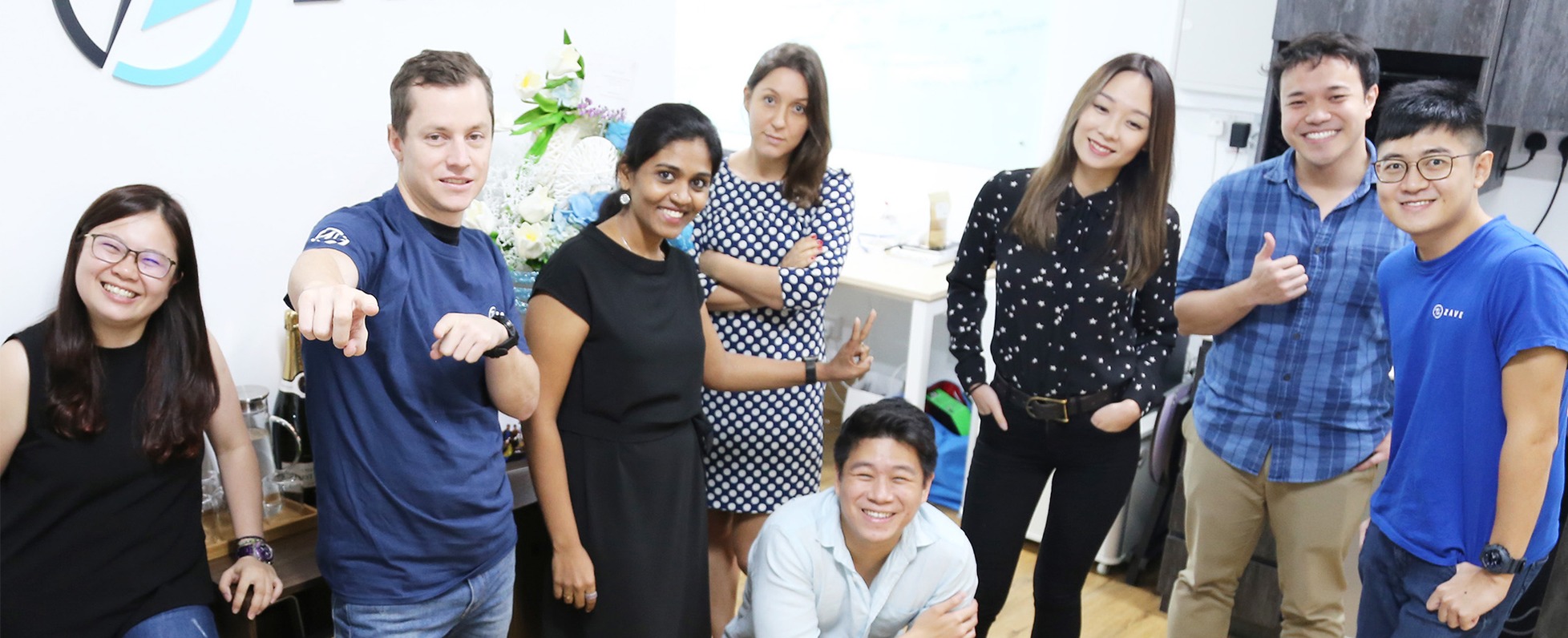 No description available.

I am Grace and always believe that everyone deserves a second chance.

No description available.
In 2017, we paired experienced engineers with leading accountants, corporate secretaries, tax advisers and payroll specialists, to build a technology-driven corporate services firm that redesigned corporate services from the ground up.
Say goodbye to long, opaque emails, excel spreadsheets and PDFs. And say hello to cloud-based corporate services, modern messaging systems and digital signatures.
Our main goal was simple: to save clients time and money, to provide them with more insight, and to enable them to focus on growing their businesses and managing their assets.
Zave's mission is to deliver technology-lead routine corporate services to the startup and SME community in Singapore and beyond. We launched in March and count upwards of 50+ enterprise clients actively engaging with our platform.
Zave was the result of a technology-enabled Corporate Services firm built from the ground up and integrated with the nifty bookkeeping software that all accountants and bookkeepers love (including us!), Xero.
The Role:
We are looking for a contract Front-end Web Developer who will work in a cross-functional role between Engineering and Marketing. This is a unique and exciting opportunity for a self-motivated individual to work in a fast-growing start-up with a diverse group of people. This is a 6 month contract position that will require some time in our Singapore office.
Deliverables:
* Modificiations of layout modules within Hubspot
* Help develop an online demo environment for our platform
* Modify/improve on our interactive pricing page
* Develop additional pricing pages for our services
* Develop proper mobile responsive version of our website and AMP design
* Develop custom HTML email templates
* Ad-hoc development work to support Marketing initiatives
Minimum Qualifications:
* Undergraduate Degree (or equivalent) in computer science, software engineering, information technology or related fields
* English proficiency
* Fluent in CSS, HTML5, and ReactJS
* Great attention to detail
* Some basic design sensibility a plus
* Experience working with Hubspot CMS a plus
Click "Want To Visit" to apply. Don't forget to fill up your profile so we can get to know you better :)
Basic info
Looking for
Front-end Web Developer
Job type
Contract work/part-time / Full-time
Company info
Founder
Alan Schmoll
Founded on
August, 2017
Headcount
23 members
Industries
Financial Services / Insurance / IT (Telecom/SI/Software)
#16-10, SBF Center, 160 Robinson Road