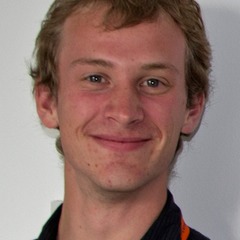 Embedded Systems Engineer

Joined on 2016/07/18
Sign up to view full profile
Self introduction
I am currently a student in the Electrical Engineering department of Polytech Clermont-Ferrand, an engineering school located in France, from which I will be graduating in September of this year and receiving a Master's degree.
My degree has given me a broad knowledge in the electrical engineering field, including power electronics, high power motors and electromagnetic compatibility. However, I rapidly chose to specialize in embedded systems. As such, I have strong knowledge in working with micro-controllers, selecting one depending on the application, programming them with close-to-hardware C and assembly languages but also interfacing them with higher level tools such as MATLAB or with IoT functionalities. I also have an interest in working with electronics and microelectronics and FPGA.
I am currently seeking to stay in Japan after my graduation, as I have greatly enjoyed the 15 months I have been here. My main reason is to continue developing my engineering skills and knowledge within a Japanese environment, which will also enable me to improve the basic Japanese I have already attained.
Work experience
Embedded Systems Engineer

2016-09 -

Embedded Systems engineering intern

Supporting development of hardware and software for a wearable robot (exoskeleton) project. Small multicultural and multidisciplinary team, agile development methodology.
The work involved was the choice of microcontrollers for the device, project specific microcontroller programming (in particular on a C2000 from Texas Instruments), the device specific additions for MATLAB, as well as manual work such as soldering and assembly.

2016-04 - 2016-09

Visiting researcher

Creating a real time implementation of a motion recognition algorithm, developed by a previous student of the laboratory. Involved: C#, Matlab and Python programming.
The result was a system capable of acquiring motion data from two Wii BalanceBoards and estimating what motion was being performed, using machine learning on recorded training data. The acquisition part was programmed in C#, the processing part in Python, with communication setup between both.

2015-05 - 2015-08
Education
Electrical Engineering

2016-09

Electrical engineering

A six months period studying abroad.

2016-02
Languages
English

Native

French

Native

Japanese

Conversational
Recommendations
No recommendations