I am a stay-at-home mom of two. I used to work as an English Teacher for three years after completed my degree in TESL. However, I had to quit my job to nurse my firstborn. I also have 10 years of experience working as a freelance translator and proofreader. I mainly work with subtitles as well as researches and official documents. Now that both of my children have attended school, I yearn to go back to doing what I love the most - teaching.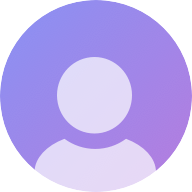 I have always loved English and as a non-native speaker myself, I totally can relate to the struggles and challenges that one has to face in learning a second language.
I am a freelance English-Malay and Malay-English translator.
I served as an English teacher in a secondary school but had to quit the job after the birth of my first daughter. We then moved to Singapore.
MARA University of Technology
Bachelor Degree (Education) in Teaching English As Second Language
I minored in English Literature.
---
Languages
Malay - Native, English - Professional