Chief Intern Officer - Play a critical role in Wantedly's hyper growth expansion!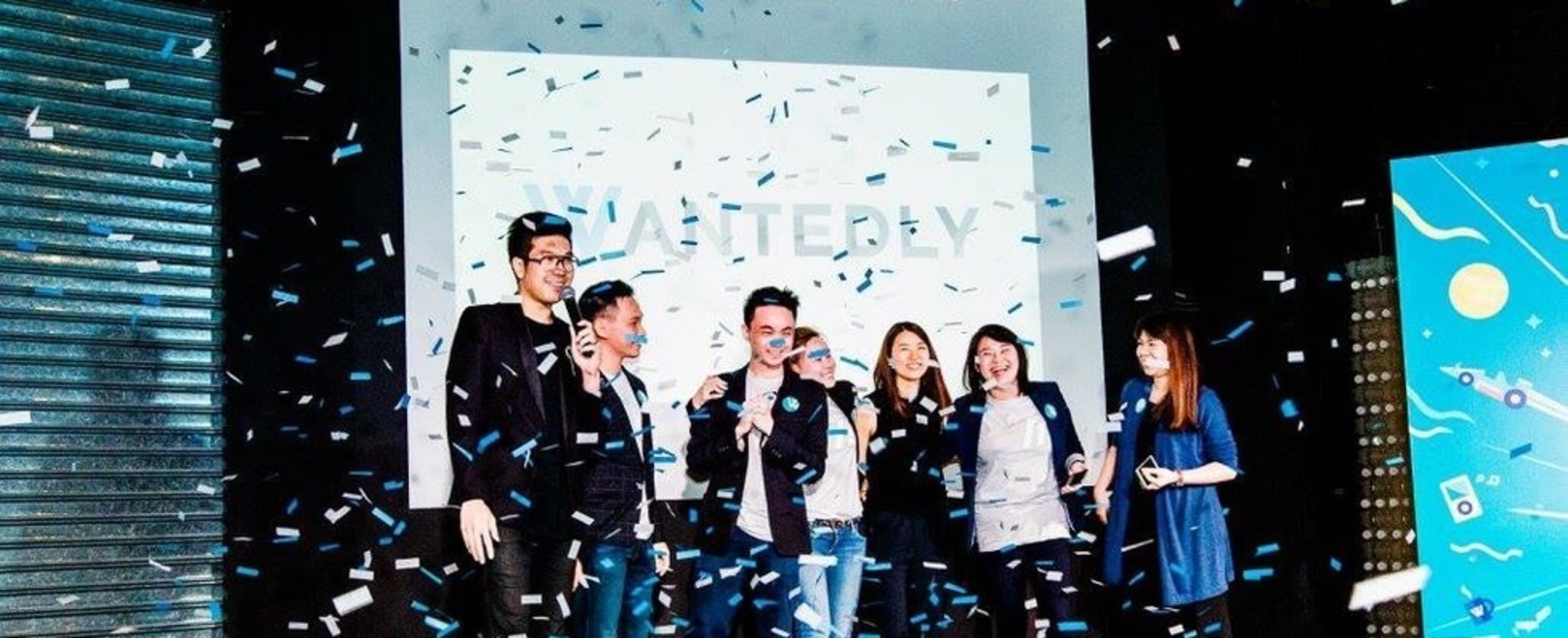 A driven, passion-fueled marketeer who really enjoys seeing ideas and campaigns coming to fruition. I believe that inspiration lies in everywhere but it most often calls to me through photography, fashion, travels and sunsets. Will work for sushi.
Founded in 2010, Wantedly is a Tokyo-based startup helping you discover jobs that ignite your passion. We've created a platform, where people and companies meet based on passion and values, rather than simple salary and benefits. Every day, we work on adding new features that further enrich your work experience.
We are currently one of Japan's business networking platforms with over 2.4-mil monthly active users and brands like UBER, Airbnb and Buzzfeed are acquiring talent via our platform.
Now, we are here in Singapore to leverage the power of social media and networking to make your dream job a reality. #WantedlySG
Wantedly aims to connect talents with companies based on shared mission and values, rather than salary and benefits.
Striving to Create a World Where Work Drives Passion, we want to provide opportunities for talents to discover their dream companies, while allowing companies to showcase their brand story and passion projects to build their dream team.
We seek to establish a workplace culture, where people are happy with their jobs, motivating them to work hard which drives personal development and impact.
Wantedly has achieved phenomenal success in Japan, and we are now on a mission to bring the idea of building happy lives through happy jobs in other parts of the world.
We strongly believe in boldness to take initiative, expression of creativity, and taking pride in ownership – and we like to challenge people to unlock their fullest potential.
If you like working in an environment full of energy and passion and enjoy being part of an entrepreneurial team of talented, ambitious young people, we would love to hear from you!
We are looking for a Chief Intern Officer (CIO) to play a critical role in Wantedly's hyper growth expansion to new markets.
If you are quick, eloquent, love pitching, and have what it takes to build up our clientele plus keep them coming back, furnish us your Wantedly profile with your experience and portfolio.
Click on the "Want To Visit" button and in 3 sentences let us know how you can make a difference.
YOUR RESPONSIBILITIES
-------------------------------
You will report to, and work closely with the team to implement the following:
- Proactive and energetic attitude. We love fast-paced environment!
- Craft, design and implement strategies to optimise clientele funnel and achieve objectives as a team;
- Be a team player while overseeing clients' journey from end-to-end as we bring positive experiences to clients
- Build, develop and maintain a network of mid-senior level personnel
- Use innovative ways to promote the use of Wantedly's resources
- Identifies areas of improvements by constant use of the product and by remaining current on industry trends, market activities, and competitors.
- Identifies new leads via online and offline channels
- Contributes to team effort by accomplishing operational tasks as needed.
- Strong command of English language with strong critical thinking skills
Please note that this is a 6-month-long commitment full-time internship position.
Like what you're seeing and have what it takes to conquer this exciting challenge here at Wantedly?
Click on the "Want To Visit" button and in 3 sentences let us know how you can make a difference.
Enjoys lunch together
We host bi-weekly team lunch at our cozy office space together! We ... Show more
Exceptional team members
All of us have interesting backgrounds. Some of us had our own blog... Show more
Cool office space
Do you know that we have a ping pong table? You're welcome to chall... Show more
Basic info
Looking for
Sales
Job type
Internship
Company info
Founder
Wantedly Singapore
Founded on
November, 2012
Headcount
100 members
Industries
Consulting / Survey / IT (Internet/Mobile) / Human Resources / Nursing Care
WeWork Suntec, 5 Temasek Blvd. Level 17, Singapore, 038985